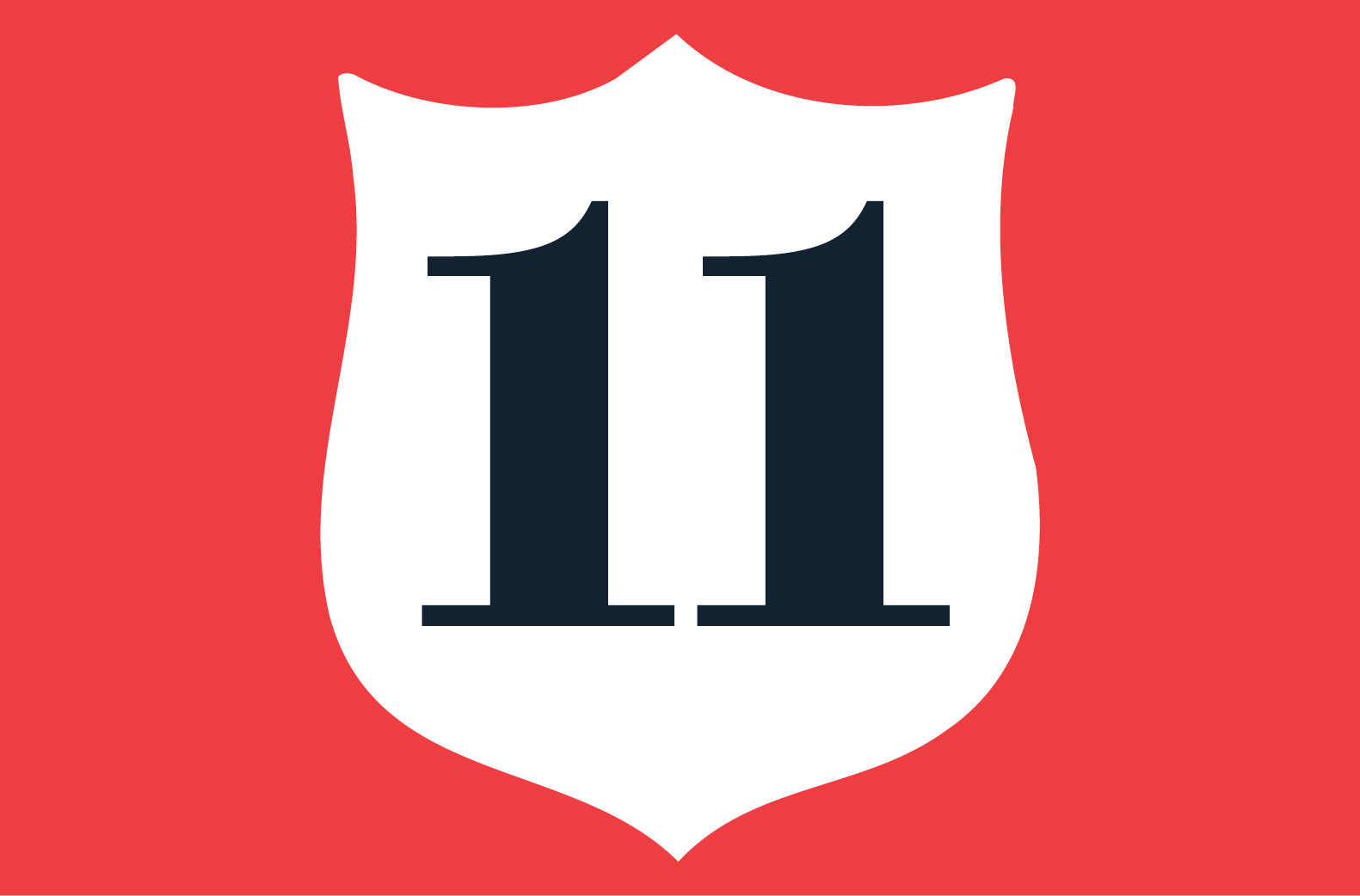 144: Eleven unique ways The Salvation Army meets need
Did you know The Salvation Army serves in more than 130 countries around the world and in every U.S. zip code, working to meet human needs in every community—exactly as that community needs?
Every program is rooted in a passion to serve God by serving the hurting, the helpless and the hopeless. In the Western Territory, The Salvation Army serves the 13 Western states in addition to Guam and Micronesia. With a geographic area that large, the scope of service often takes unique forms.
So on this show, I'm here to share 11 ways The Salvation Army tailors its service to meet the distinct needs of people in the West.
Listen and subscribe to the Do Gooders Podcast now. Below is a transcript of the episode, edited for readability. For more information on the people and ideas in the episode, see the links at the bottom of this post.
* * *
Completing high school with support as a parenting teen
Located on The Salvation Army Booth Campus in Boise, Idaho, Cardinal Academy is a cost-free charter school for pregnant and parenting young people—women and men—ages 14 to 21. The Salvation Army Booth Program for Young Parents partners with the school, providing wrap-around services. Rebecca Arnold was on track to complete high school when life took an unexpected turn, and she became pregnant. After leaving school and later pursuing her GED, she heard about the program from a friend who found it on Facebook and was able to earn her degree. "Just because you have a baby, your story is not over," she said. "It just means you have to work a little harder, which is OK…The Salvation Army is there for them. There's always help. There's always hope."
Cooking up new beginnings in workforce development
In the culinary arts program at Hope Harbor in Lodi, California, Chef Barry Crall leads students from local recovery and rehabilitation programs through 16 weeks of intensive kitchen skill development with a goal to launch careers in the local hospitality industry. Since the program's launch in 2007, hundreds of students have graduated and gone on to work in the culinary field. This success brings Lodi Corps Officer Major Mark Thielenhaus immense joy. "When I walk into a restaurant and someone comes out of the kitchen and says, 'This is where I'm working now. I'm excited to serve you lunch,' it reminds me that the program helps people change for the long-term," Thielenhaus said. "Workforce development must be a part of rehabilitation."
Celebrating Christmas in remote stretches of Alaska
For more than 50 years, The Salvation Army has partnered with the Alaska National Guard to collect and pack gifts for Operation Santa Claus (Op Santa), which aims to deliver the joy of Christmas to remote villages throughout Alaska. In 2022, 585 kids across the three villages received gifts delivered in backpacks. "When they saw the backpacks, they were super excited to get their toys and they went and opened them up right away," said Captain Kevin Pope, Alaska Divisional Business Secretary.
Learning life lessons with a side of boxing
As director of The Salvation Army Red Shield Center boxing program in Modesto, California, Juan Barrera instructs boys and girls, and adults, too, in the basics: the boxer's stance, and the jab, cross, hook and uppercut punches. He also listens to and mentors the participants. "The kids see the ring and they want to get in there," Barrera said. "Not all the kids have to compete. I think our role here as staff members is to build champions, but not champions just in the ring—champions in life." Over the years, the program has produced boxing champions. In 2017, then 9-year-old Andre Flores became the first member of the boxing club to claim a national title. And after two years of no wins, pro boxer Rodney Hernandez came to the Red Shield Center, and found success.
Assimilating to life in Hawaii
When Micronesians migrate to Hawaii through the Compact of Free Association, which allows admissible citizens of the Federated States of Micronesia (FSM) or Republic of the Marshall Islands (RMI) to live, study and work in the U.S., the transition can be jarring. Ways of life in Hawaii differ from places like Chuuk, and the language barrier adds another layer for those working to make a way forward. That's where The Salvation Army Ray and Joan Kroc Corps Community Center in Hawaii's Micronesian Assimilation to the Hawaiian Islands (MAHI) program comes in. Led by Kroc Ambassador for MAHI Mesina Refilong, the program aims to provide the resources and guidance needed to help those coming from Micronesia adjust to life in the U.S. The MAHI program began with a few participants, and has largely grown through word of mouth. "I am thankful because I don't go out in the community and look for them," Refilong said. "They're coming with their friends, or they call and say, 'Is it OK if I come?'" The answer is always "yes." Refilong tells them, "That's why we're here. We're here to help each other. Just come as you are."
Adapting summer camp for all abilities
For many, camp is their first time truly experiencing the great outdoors. It's also often where they meet and come to know the love of Jesus. In 2022, The Salvation Army held its inaugural adaptive camp for young adults at High Peak Camp in Estes Park, Colorado. The pilot camp welcomed 12 young adults with disabilities, adding to some 1,000 children who attended across 10 weeks of summer camp there, The Salvation Army's only camp surrounded by the Rocky Mountains. "We're kind of taking this mentality for that week of: Why say no? Somebody shows up and they're not the same as us. And why do we say no? We need to be able to find spaces and ways to say, yes, we can make this happen," said Assistant Camp Director Mitchell McWilliams.
Overcoming barriers to housing at Street Level
During Street Level outreach days in In King County, Washington, team members work to engage those living in vehicles by meeting immediate needs through items like snacks and hygiene kits and identifying next steps. Sometimes it's something like getting a car key replaced that would allow someone to work again, other times it's getting an ID or finding the right landlord who would work with someone with an eviction in their past. They've found that while resources exist, it's often the process of obtaining them that's filled with barriers. "That's the secret sauce of Street Level: We're going to people who are never going to find us…And then we walk with them on that journey until they're successfully housed," said Northwest Divisional Commander Lt. Colonel Cindy Foley.
Bringing LA youth together through Mariachi
In the Pico Union community, children come to The Salvation Army Los Angeles Red Shield Community Center from diverse backgrounds and heritages. One thing that unites them? Mariachi. "Mariachi is tapping into a community of Hispanic communities, for them to feel connected," said Los Angeles Central Corps Officer Lt. Angel Amezquita. "That's The Salvation Army really trying to be intentional in reaching out to them." In the "Rayos Del Sol" program, kids can choose between a variety of instruments from violin to guitar to trumpet. There are even options for traditional Mexican instruments, like the vihuela and guitarrón. On top of learning how to play an instrument and joining an ensemble, Amezquita said the classes also focus on music theory and singing lessons.
Serving the whole person coming out of human trafficking
From intake to aftercare, SEEDS of Hope clients coming from human trafficking situations receive trauma-informed care focused on safety and building trust. Since coming on board, Human Trafficking Coordinator Jennifer McQuaid said she's also helped to increase mental health services by requiring each client to seek an initial therapy assessment. "We had a handful of clients with mental health issues and they weren't able to achieve their goals until the mental health and emotional health needs were met first," she said. Out of 10 nominees, The International Anti-Slavery Commission voted the program as best in Survivor Care, recognizing the program's efforts to provide shelter, re-homing services, repatriation and other means of assistance in anti-human trafficking services in Las Vegas.
Continuing education for Salvation Army officers
Every Salvation Army officer around the world is required to have continuing education in their first five years of service. Previously, the West's lieutenants would take classes biannually, in seminars. Now, they can learn from an array of courses, both asynchronous independent student learning and synchronous online classes, with the instructor and students meeting virtually in subjects including Finance and Budget—Fiscal Responsibility; Conflict Management and Interpersonal Relationships; Property Maintenance and Stewardship; Human Resources Management; Development and Fundraising Strategies; Public Relations, Communications and Social Media; and Missional Outreach, among others. "Being a Salvation Army officer isn't just about church on Sunday," said Major Stacy Cross, Director of Education for the College for Officer Training (CFOT) at Crestmont in Rancho Palos Verdes, California.
Partnering with thrifters for fresh ideas and extra reach
With the rise of thrift influencers on social media, Nicole Wessendorf, Public Relations and Community Engagement Manager of The Salvation Army of Southern Nevada, said she wanted to find a creative way to get people involved in the thrift store's mission. "I know these influencers shop at Salvation Army stores, but they may not realize what that actually benefits," she said. Proceeds from Salvation Army thrift stores fund The Salvation Army's cost-free, six-month Adult Rehabilitation Center (ARC) programs to help those struggling with drug and alcohol use. To help raise awareness of the thrift stores' mission, Wessendorf said she invited local influencers to help pull 1,000 items to be tagged as free in the five days leading up to National Thrift Shop Day in 2022. After celebrations ended, Thrifters Anonymous duo Shana Dahan and Edwina Registre approached Wessendorf with the idea to curate an expertly thrifted clothing rack, so instead of scouring through every item in the store, shoppers can head straight for their hand-picked selections.
Additional resources:
Get a look inside the latest Caring print edition, "A Place of Belonging."
Tell people who you are, what you're passionate about and why you care. Find confidence, healing or simply the satisfaction of finding your voice, owning your story and sharing it with others. Sign up for our free email course and get started today.
Get inside the Caring Magazine Scripture Study Collection and find a suite of free, downloadable Bible studies to guide you through topics from New Beginnings Through Forgiveness, to Understanding our Imago Dei or Life Hacks From David.
Listen and subscribe to the Do Gooders Podcast now.