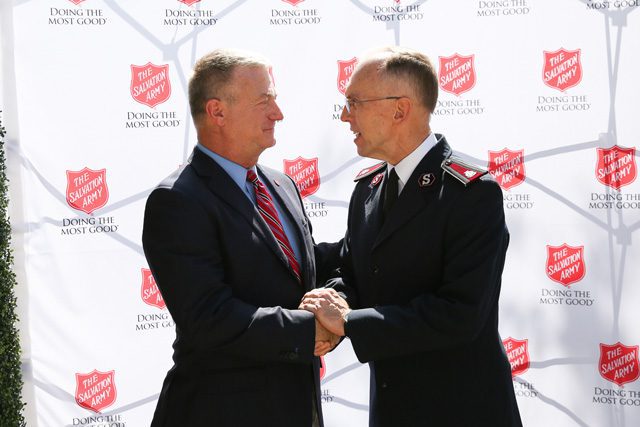 Bell Oasis Apartments open in Southern California
The event marks a significant expansion of the Bell Shelter grounds.
If "home is where the heart is," then the residents of the new Donald and Priscilla Hunt Apartments at Bell Oasis in Bell, California, are about to be surrounded by more love than ever.
The forward-looking rapid re-housing project has 64 affordable housing units, including 43 reserved for veterans.
The Hunt family, along with Los Angeles County Supervisor Hilda Solis, were in attendance for The Salvation Army California South Division's official opening of the permanent housing development on Sept. 27.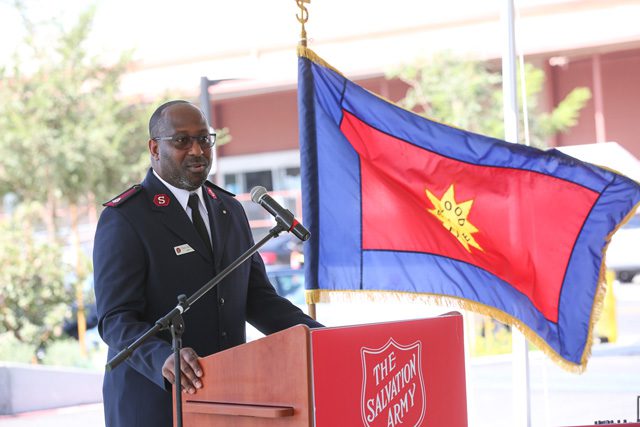 The apartments are open and already receiving tenants, some of whom have been chronically homeless for 20 years or more.
"They're thrilled," said Paul Wager, Bell Shelter Clinical Director. "There's a real sense of well-being and joy. It's a life-changer for them."
One of the new residents could already attest to the positive impact of having a permanent place to call home. William Follansbee, a veteran, moved in last month. "I've had to start over," he said. "The Salvation Army has given me a new lease on life. I'm very happy here."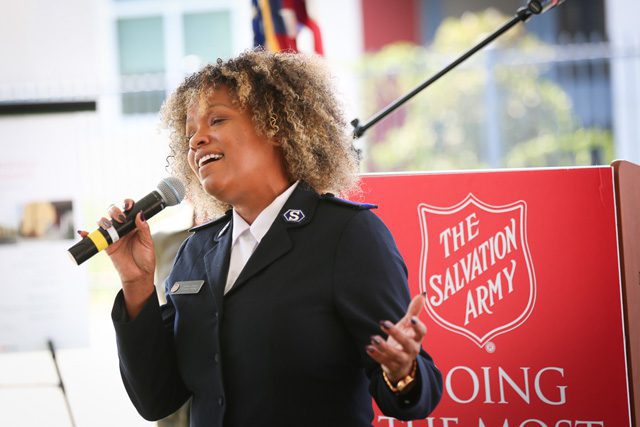 Follansbee is looking forward to the new garden plots that will be installed soon as part of The Home Depot Foundation's $400,000 grant initiative, which helped fund the completion of the complex, along with donations from the Hunt family and other corporate partners. Residents will also be able to partake in services and activities at GrowGood, the urban farm next door that helps provide fresh produce and job training for the homeless and the community.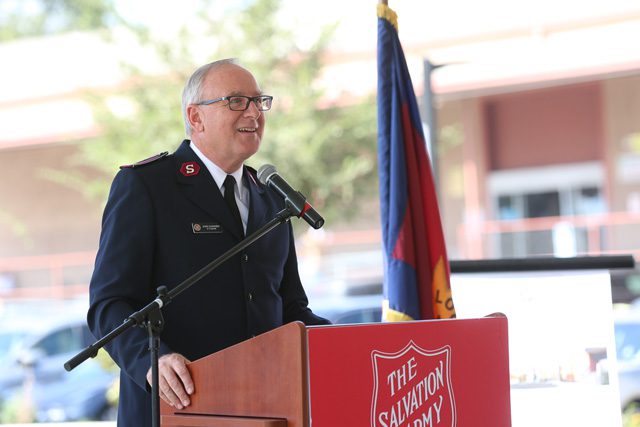 For those who are ready to be moved from transitional housing to permanent—people who are stable, with steady income, either from work or veteran or disability benefits—Bell Oasis can be a place to call home for life if they so choose. Best of all, Wager said, they've been staffing up so that residents at both the shelter and the Bell Oasis apartments will be able to utilize services across the street at the larger Bell Shelter campus, such as rehabilitation, veteran services, case management, and the Chapel.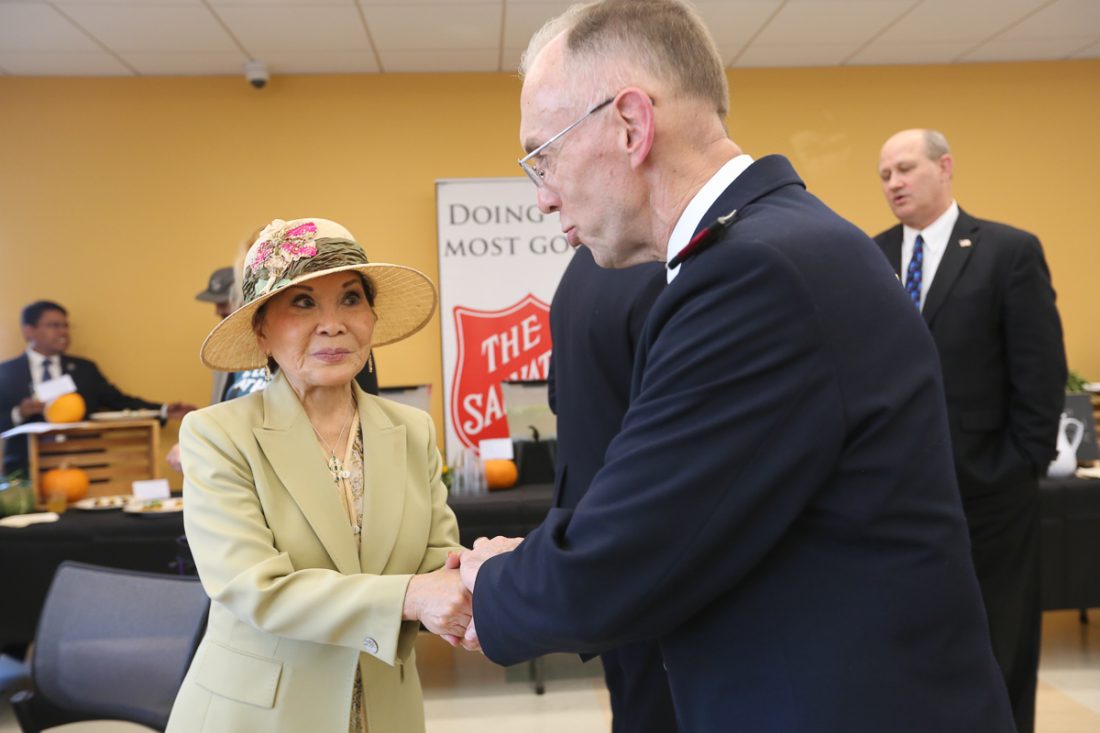 "That's one of the best things about the permanent housing," he added. "We can now offer a wider array of services to more people. We feel really good about how we're helping them, especially in connecting them to benefits and more permanent solutions."
Fighting back
While the Los Angeles Times recently covered the controversy surrounding the city of Bell and its plans to allow a cement company, Cemex, to open up a gravel yard next door, Bell Shelter Director Steve Lytle, Wager, and their staff are devoted to fighting back.
The Salvation Army opposes the city's plans, which would see hundreds of gravel trucks driving between Bell Shelter and the new apartment complex on a daily basis on K Street, a usually quiet, two-lane street.
Bell Shelter residents have been vocal about it, too. Some of them joined Lytle at the hearings in downtown Los Angeles earlier this year after doing research on the company's history and the potential impact of the new project on their home.
At best, the project could lower the quality of life for residents, and at worst, it could cause major health and safety problems. Of particular concern is the impact of the constant diesel traffic and the air quality issues caused by the dust.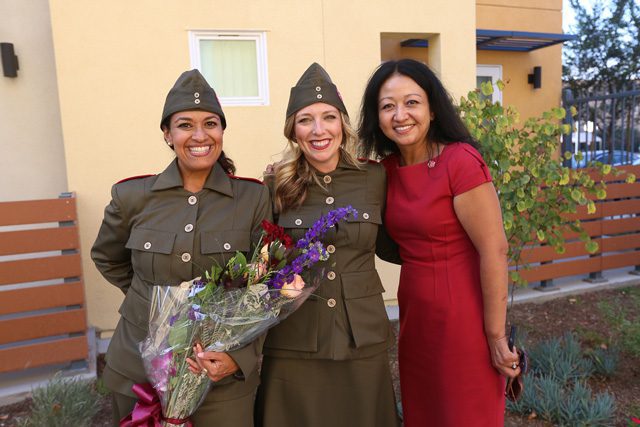 "It's just a question of time before someone gets hurt or worse," Lytle said, while Wager noted that several residents are wheelchair-bound or have disabilities, and that their concerns extend to their staff as well.
"That's a battle we're going to continue to fight," Lytle said, noting that they're bringing in new counsel from the National Resources Defense Council (NRDC) to seek environmental remedies. They hope to have next steps by mid-November.
Still, they're devoted to celebrating the beginning of a new chapter.
"This has been a dream of ours for a long time," Lytle said. "We feel very lucky to be able to complete the continuum of care."
About 30 of the units have already been rented by residents from the shelter, and by the end of October, Lytle estimates the Bell Oasis will be fully leased.
---
Do Good: