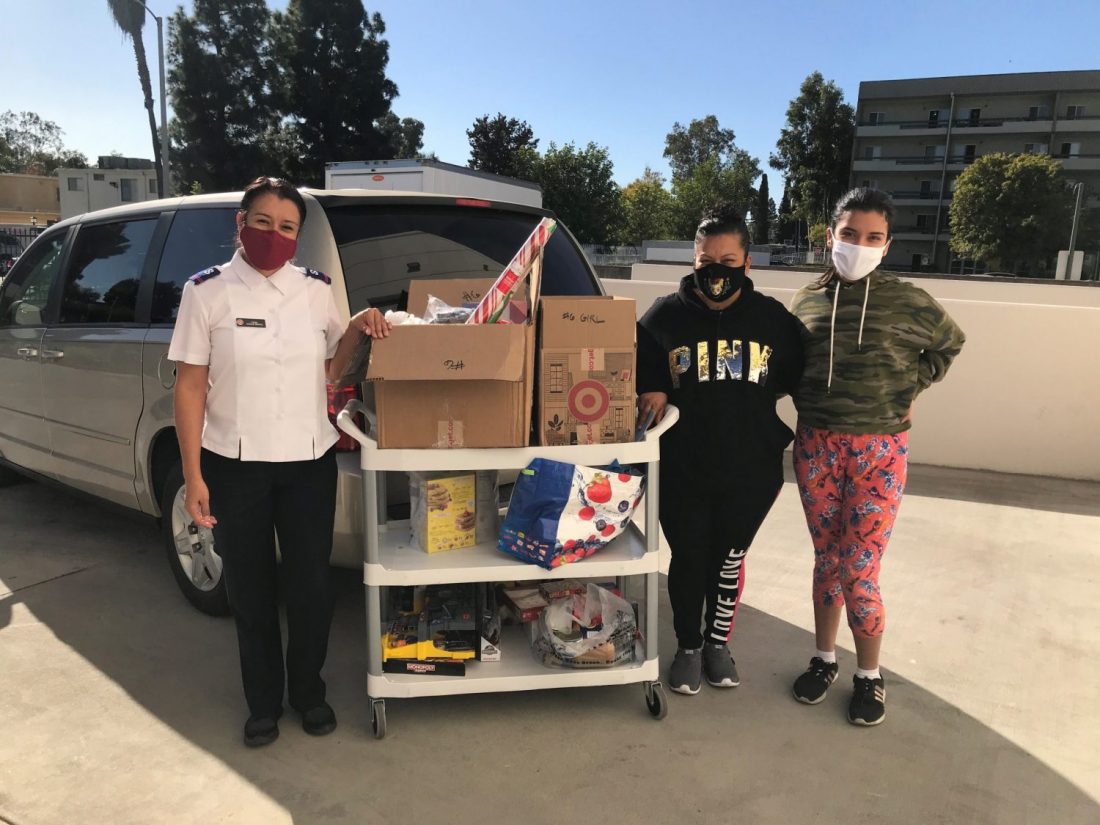 Providing food—and more—at the El Cajon Corps
Cadet Matilde Esparza, a second-year cadet with the Messengers of Grace Session, served at the El Cajon (California) Corps during fall 2020 and the Christmas season. The corps' food bank serves the community three times a week, on Monday, Wednesday and Friday afternoons.
"It is incredible to see how since the pandemic began, the lines of people who come to seek help are endless," Esparza said. She noted that the act of providing food creates an opening for other gifts. "God has allowed us to not only deliver food to thousands of families each month but serving them with love and respect opens the door for us to share the gospel. When families come to register, we take their personal information, but we also know more about their needs, their problems, and when they allow us, we can offer to pray for them and give them a word of hope."
Some time ago, Esparza said, a woman named Dolores registered her family for food assistance. Dolores told Esparza that currently no one in her family was working—her husband was just out of the hospital after liver transplant surgery, for which he had waited eight years. Although he was recovering, he needed care, and they could not work, especially during the pandemic.
"I told her not to worry, that God was in control, and that now we wanted to help her, too," Esparza said. "For now, she can bring fresh food from the food bank once a week. She was happy because they had no food or money, but now she knew that her family would eat with the Cajon Corps' weekly support."
Later, Esparza called Dolores to tell her that her family could register for the Adopt-a-Family Christmas program. "She was double happy," Esparza said, and even more so when the family received gifts and gift cards for their Christmas dinner.
"Many of the people who line up for food are in challenging situations, and taking the time to talk to them can make a difference in their lives," Esparza said. "We know that Christmas time is an opportunity for the world to encounter the most beautiful gift in the world because Jesus was born to give us peace and joy in this world full of tribulations. And we can be the bridges for these encounters."
May the God of hope fill you with all joy and peace as you trust in him (Romans 15:13).