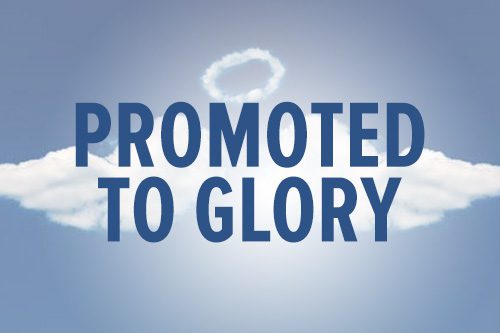 Captain Janet Wilkerson | Jan. 13, 1959 – Nov. 17, 2020
By Captain Eric Wilkerson–
Captain Janet Wilkerson was promoted to Glory Nov. 17, 2020, from Colorado Springs, Colorado. Her life exemplifies redemption through the regenerative power of God's love.
Janet Mary Warnken was born Jan. 13, 1959, at Middlesex Hospital in the West End of London. Her parents were working class people from the London borough of Tottenham. Right from the start, life was rocky for Janet—her parents separated soon after her birth and when she was not quite 2, her mother literally left her on a doorstep at midnight, leaving Janet to be raised by her Scottish grandmother. 
The pain of abandonment became a lifelong theme for Janet. She made attempts to live with her mother and father at times while growing up, but suffered abuse and neglect when she did. The message seemed to be that no one wanted her around.
Janet spent her youth getting into trouble; she went boozing and carousing every night. She became addicted to alcohol and heroin, and she spent some time smuggling drugs into England from North Africa. She met her first husband, John Burgess, an outlaw biker, during this time. Janet spent the next 13 years riding with Hells Angels.
Eventually, the hard living caught up with her. In 1990, Janet and John immigrated to America and settled in Santa Monica, California. It was here that she overdosed on heroin and alcohol. She was pronounced dead in the emergency room—attendants put a sheet over her and wheeled her away. About 45 minutes later, Janet opened her eyes. This was literally her "wake-up call."
Janet began to understand that she had to change—or she would die. Shortly thereafter, John was killed in a motorcycle accident on Sunset Boulevard. This double shock plunged her into a deep suicidal depression. She spent the next 18 months trying to figure out if life was worth living and what to do. 
The final shock came in January 1994, when the Northridge Earthquake completely destroyed her Santa Monica apartment building. Now homeless and penniless, Janet had no possessions and nowhere to go. This was the story of her life, she thought—abandoned, beat down and unwanted. 
During this period, she encountered her future husband, Eric Wilkerson. Eric was enduring his own experience of brokenness. As a citrus grower in California's Central Valley, his life was destroyed by the 1990 California Farm Disaster, which decimated the state's citrus industry. He lost everything. He, too, found himself homeless in Santa Monica, his hometown. However, his journey of recovery had begun; he had started attending The Salvation Army. He invited Janet. Reluctantly, she came. 
Janet found Jesus waiting for her at The Salvation Army in Santa Monica. Unlike the world, Jesus wanted her. The Lord spoke to her and told her he would never leave or forsake her. She came to believe that this power, greater than herself, actually loved her and could restore her life and sanity. So, she went to the altar and accepted Jesus into her life. The change began immediately. Her life now had meaning and purpose. She grew spiritually and developed as a person in amazing ways.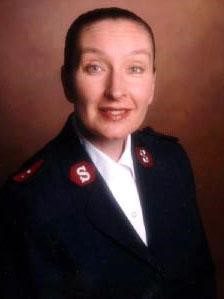 In the meantime, Janet and Eric were bonding in a committed relationship. It was clear to them both that God had not thrown them together by accident—there was purpose in their meeting and a future for them together. A call to Salvation Army officership was manifesting itself independently in each of them. One day they confessed this call to each other. It was now abundantly clear what they must do with the rest of their lives. 
Janet and Eric wed and went into full-time ministry together. They were commissioned Salvation Army officers in June 2002 with the Crossbearers Session and were appointed to the Army's recovery ministry, the Adult Rehabilitation Centers (ARCs). There they experienced the joy of helping others redeem their lives from the scourge of drugs and alcohol and assisted all who were willing to accept Jesus as Lord, as they had done.
Janet loved the work and the program beneficiaries. The men in the program loved her—but it was not just the men. She did important work with the families and spouses of the men in the program as well. Janet ministered at many recovery centers on the West Coast, both as a soldier and an officer in The Salvation Army, including the California ARCs in Santa Monica, Anaheim, Long Beach, San Francisco, Bakersfield and Sacramento. She may be best remembered for her role as Director of Special Services at the Colorado Springs and Portland (Oregon) ARCs. Janet was finally happy and fulfilled in her life.
The latter years of Janet's life were defined by a chronic debilitating illness, multiple sclerosis. Although she may have had the disease as early as 1996, she had few, if any, manifestations of it until 2009, when she developed cancer. While she survived the cancer, the treatments appeared to exacerbate the multiple sclerosis. Her disability progressed rapidly and soon she was using a walker and a wheelchair. During a medical leave in 2011, doctors reset her medication, and she returned to corps ministry in the Intermountain Division at Aurora, Colorado, and Colorado Springs. By the end of 2014, however, Janet could no longer perform her office duties. She was honorably retired early, in January 2015. By the spring of 2016, she was paralyzed from the waist down and could no longer walk. She became bedridden and spent the last three years of her life in long-term care.
"Janet suffered much but she never lost her love for the work of recovery and salvation or the men and women in the drug and alcohol programs that she worked in," Eric Wilkerson said. "She also never lost her love for our Lord nor did she ever blame him for her suffering." 
Janet's favorite passage from Scripture was 2 Cor. 4:8-9: We are hard pressed on every side, but not crushed; perplexed but not in despair; persecuted but not abandoned; struck down, but not destroyed. 
"That is how she felt about her life," Eric Wilkerson said. "She was hard pressed on every side, but she kept going. And that is what she would tell you. Despite any affliction or circumstances, choose life and pursue Christ by any road, by any means at any cost."
A service of remembrance took place Nov. 29 at the Colorado Springs Corps. The service may be viewed on the corps' Facebook page.