You can think about doing good, or you can make an impact today, right where you are.
Get inspiration from the experts on how to do good and find meaning along the way.
Subscribe
Never miss a show again.
Sign up to get the latest episodes of the Do Gooders Podcast.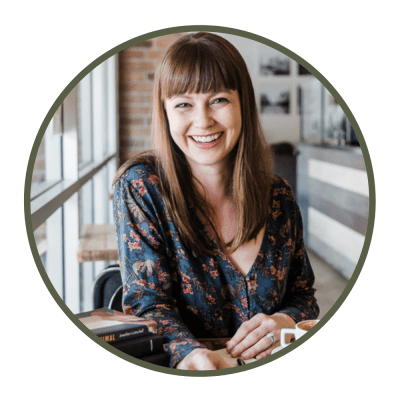 Meet your host
Hi, I'm Christin!
As editor-in-chief for The Salvation Army in the Western U.S., I get to tell stories about people of all experiences—the unbelievable and everyday—who each have a unique goodness to share with the world. (Even if they don't know it yet.)
Whether I'm interviewing a best-selling author, a government leader in Cuba, a single mom in Los Angeles or a coffee farmer in Vietnam, I believe all of us simply need someone to recognize (and wordsmith) what sparks in our story.
I hold a master's degree in specialized journalism from USC's Annenberg School for Communication and Journalism and taught journalism as an adjunct professor at California Lutheran University for four years until bringing home my own live-in student. When I'm not recording or typing, I'm likely playing trash trucks at home with my two boys.
Real words from our listeners
"So excited about conversations about how we can make our community a brighter place by simple ways of 'doing good.'"
"This is the perfect afternoon listen and reminder to help Do the Most Good in this world."
"In a culture and age of 'doing' joining the ongoing conversation of doing GOOD just makes sense. This podcast makes accessible what so many want, but don't exactly know how to achieve—living to make a difference, in both sweeping and 'day to day' strokes. Thanks to The Salvation Army for their mission to 'Do Good' and for inviting the world right along with them to do the same."
"Great food for thought. Thank you for such relevant words of wisdom."
"Love being able to listen to something positive and encouraging. The episode about finding joy was really great and gave so many practical tips."
"It's so encouraging to listen to people who are not tired of doing good in the midst of a hurt world. There's so much need and these messages bring hope and motivation!"
Leave a review
Because you're that awesome.
Your review helps get the Do Gooders Podcast into more earbuds.
Plus, we might even read your review on the next episode!