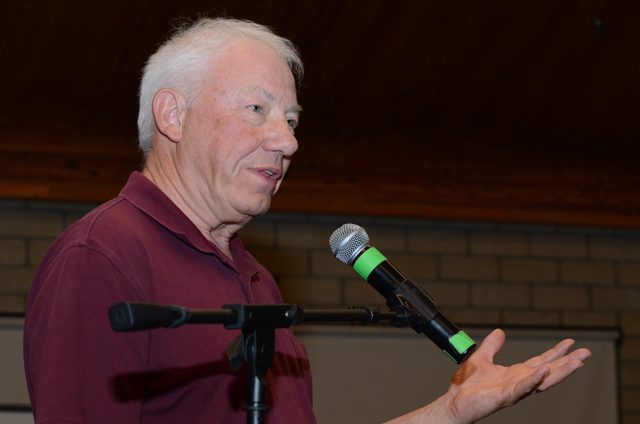 Retired officers meet at camp
Annual retreat focused on having 'joy in the journey.'
By Don McDougald, Lt. Colonel – 
The 12th annual retreat of The Salvation Army Western Retired Officers Association met in early May at Mt. Crags Camp in Southern California to celebrate the "Joy in the Journey."
Special guests Lt. Colonel Harry and Barbara Brockseik, who led the Russian Training College for many years, provided inspirational messages and Bible studies.
Susan Pierce of the Ray and Joan Kroc Corps Community Center in San Diego and percussionist for the Western Territorial Staff Band provided special music as a vocal soloist and in leading the "SAW-ROA Has Talent" program.
Major Kathie Wood-Myers led praise and worship in each session, and the Pasadena Tabernacle Children's Choir presented a concert.
The retreat also included a trip to the Nethercutt Collection that features not only automobiles but also antique mechanical musical instruments.
The weekend was planned by Major Donna Jackson, who was promoted to Glory in early April. Next year's retreat, "Higher Ground," is scheduled for April 28 to May 1, 2016, and all retired officers are invited.