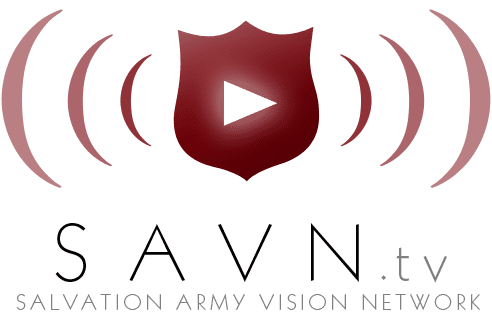 SAVN appointed to NRB film committee
The National Religious Broadcasters (NRB) Board of Directors established a Film Standing Committee to serve the unique interests of Christian film professionals within the NRB community, including The Salvation Army's SAVN.tv Executvie Producer Guy Noland.
"I am delighted that the NRB Board of Directors has decided to add a Film Standing Committee to our organizational structure," said NRB President and CEO Dr. Jerry A. Johnson. "In so doing, they have created a mechanism by which the association can better serve a group of dynamic communicators and artists who are committed to using their gifts to impact the world with Christian messages."
The newly created group will join NRB's seven other committees—Church Media, Intercollegiate, International, Internet, Music Licensing, Radio, and Television—in serving and representing their respective constituencies and in advancing the overall mission of the world's pre-eminent association of Christian broadcasters and communicators.
Dr. Ted Baehr, founder and publisher of Movieguide®, is the Film Standing Committee's first chairman. Other members include: Erik Fritjofson (Love Worth Finding Ministries), Isaac Hernandez (Olympusat), Honnie Korngold (CineVantage LLC), Scott Link (Pup Tent Media), Torry Martin, Nina May (Renaissance Foundation), Matthew Pickart (Pick-Art Productions), Paul Sirmons, Bill Stevens, and Andrew Walkington (True Films Ltd.). Committee members are elected to three-year terms, and chairs are elected to serve for one year.