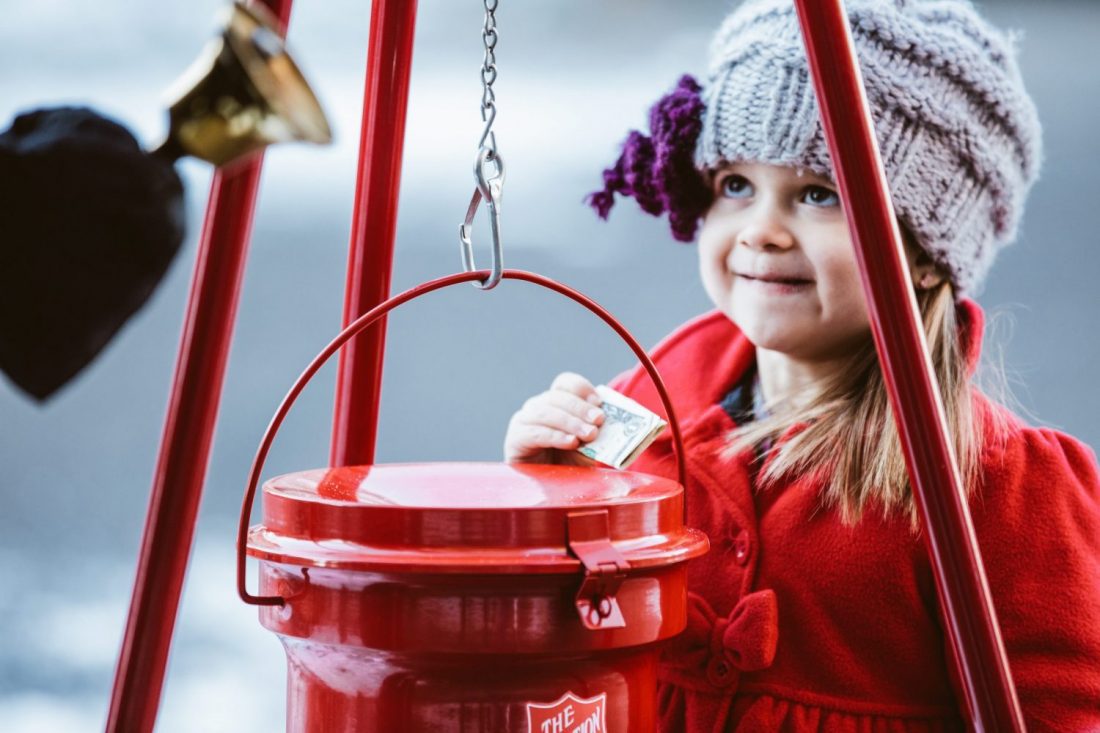 New kettle task force aims to save Christmas effort amid COVID-19
Minds from across the West converge to help Army meet fundraising goals in 2020
By Hillary Jackson–
As COVID-19 wages on and The Salvation Army continues to meet needs, a chief funding source is in jeopardy: Red Kettles. While 2020 continues to prove nothing is certain, the Western Territory is looking ahead to Christmas knowing the Army cannot expect business as usual. 
The first-ever Western Territorial Christmas Kettle Task Force has formed to consider and adapt kettles for the 2020 Christmas season, featuring corps officers, divisional leaders, territorial leaders and select staff from Territorial Headquarters (THQ) and throughout the West. 
Members of the taskforce met virtually via Zoom teleconference July 8 for an initial four-hour meeting to consider the greatest challenges and opportunities the Army faces in this year's Red Kettle Campaign and how it should prepare for them.
"The Task Force's overarching goal is to explore ways to expand and adapt our Christmas kettle fundraising methods to help us meet our financial goals as we face the challenges COVID-19 presents," said Deborah Knutson, Territorial Director of Communications, Corporate Relations and Brand Management.
The Kettle Task Force is split into five focus groups addressing the areas of traditional kettles, digital fundraising and online kettles, new kettle concepts, volunteers and events—all within the context of COVID-19.
Typically, Americans donate about $140 million to The Salvation Army through the Red Kettle Campaign. The funds stay in the community in which it is donated and traditionally have a range of uses, including utility and rent assistance, emergency/disaster services, shelter services and emergency foster care. 
Since COVID-19, The Salvation Army has served more than 4.5 million meals, and provided more than 700 food boxes and some 400,000 nights of housing in the West, as of June 30. The Army continues to see an increase in need as the pandemic continues and rent and mortgage payments are due, making a successful kettle season crucial to continuing the efforts. 
"If there was ever a year to get it right, this is it," said Major Bob Lloyd, Portland Metro Coordinator and member of the New Kettle Concepts group.
The New Kettle Concepts focus group, tasked with finding out-of-the-box solutions for this year's kettles, is led by Director of Software Development Karl Larsson, who began the discussion with findings from big data, including foot traffic patterns based on opt-in mobile phone technology. Data company SafeGraph will include The Salvation Army as a part of its COVID-19 Consortium, Larsson said. 
Other ideas brainstormed during the introductory session covered a range of settings and situations, including those based online and in technology, car-centric ideas, options for those who are staying home and even a protective, bubble-type pod for bellringers at stores.
Following the break-out focus group sessions, the Task Force reconveined for a brief recap of the groups' discussions before Communications Secretary Lt. Colonel Kyle Smith closed the meeting in prayer. The Kettle Task Force will meet again virtually July 22 before sharing final recommendations August 5.