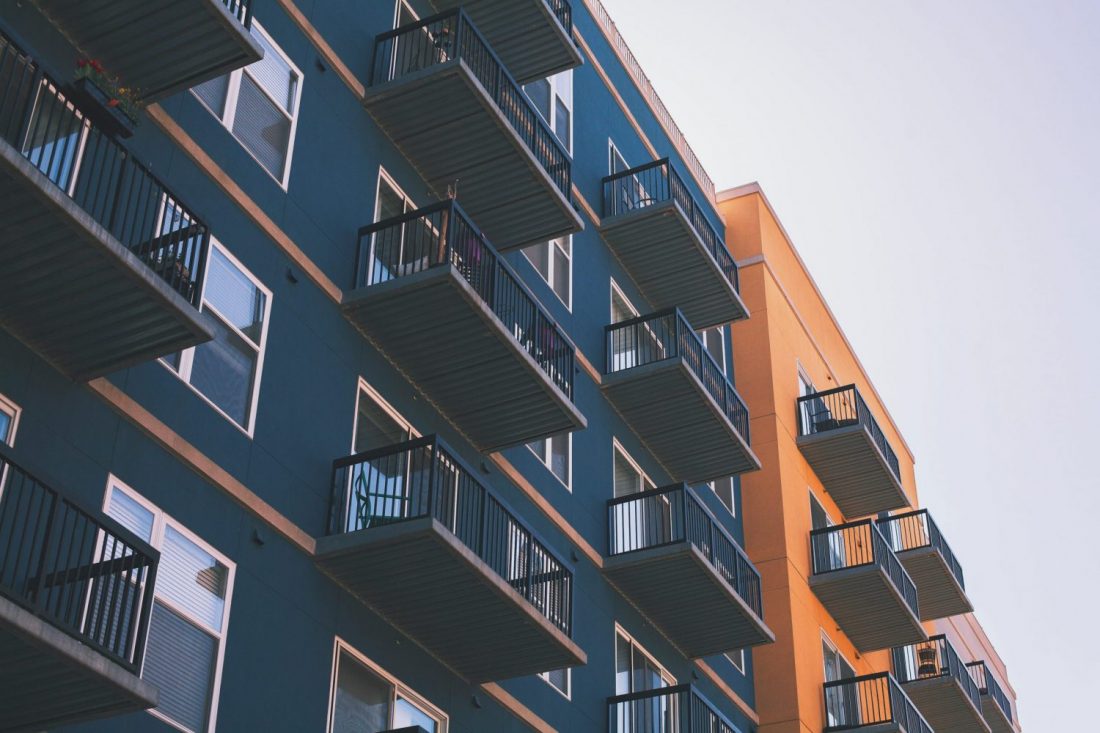 Pandemic-induced 'eviction avalanche' comes into focus
The Salvation Army works to get out in front of, and respond to, the looming housing crisis.
Dutch Ziegler tore open the envelope, knowing exactly what was inside. 
"You are hereby notified that your month-to-month lease of the above described premises shall terminate at the end of the day, May 31, 2020. At that time, you must have all persons and effects removed from the premises. Time is of the essence."
His home state of Florida's statewide moratorium on evictions and foreclosures was extended until Aug. 1., but for Ziegler, and many other Americans, that's just a temporary solution to a much more stubborn problem. He hasn't been able to access his state's unemployment website consistently due to widely reported malfunctions, and when he can, he just keeps getting the same response that the claim was issued, but ultimately, no unemployment assistance. 
To make matters worse, his rental is infested with black mold. Still, for the time being anyway, he's stuck there.
"I'm trying to pack up stuff I can't afford to move or store anywhere," he said. "I'm paralyzed, and my life is on hold."
The pandemic-induced "eviction avalanche," as it's come to be known, could put an estimated 28 million U.S. households, including Ziegler, at risk of losing shelter. 
When the U.S. economy screeched to a grinding halt back in March, the federal government and many states quickly banned evictions temporarily and placed moratoriums on mortgage foreclosures to ease the financial burden of many landlords.
But fast-forward nearly four months, and those eviction bans have now been lifted in 20 states, while moratoriums at the federal level—and in nine other states—will expire at the end of July, according to The New York Times.
Furthermore, none of these measures were designed to account for what happens once the crisis ends. In other words, while they might protect some landlords and tenants in the short-term, they ultimately just prolong that inevitable avalanche. In fact, many tenant advocates fear that the number of evictions on the horizon could rival the loss of housing in the 2008 recession.
David Reischer, Real Estate Attorney and CEO of legaladvice.com, said many tenants have several months of backed rent due with no real possibility of catching up. 
"The only silver lining is that housing in America may become slightly more affordable in urban areas because landlords may be forced to lower their rent prices in order to secure a tenant due to the glut of supply," he said. "Many urban dwellers are fleeing the city life in recent months due to COVID-19 and the demand-supply equation may finally be shifting in favor of tenants being able to rent at an affordable price."
Whether that turns out to be true, it doesn't make life any easier for those facing evictions in the meantime. In communities across the country, The Salvation Army is working to both get out in front of, and respond to, the pandemic-induced eviction crisis.
In Colorado, for instance, where there have been no moratoriums on evictions, the state has issued a nearly $500,000 contract to The Salvation Army for rent assistance. 
Then there's California's Bay Area, which recently hit new peaks for COVID-19 hospitalizations, and figures to have a lengthy backlog of eviction cases once its moratorium is lifted. 
"We're preparing for a surge of evictions once things open back up," said Captain Matthew Madsen, Divisional Secretary for San Francisco and Divisional Men's Ministries Coordinator. "We won't have even a fraction of the resources that will be requested by those needing help. We are praying that there are going to be additional legal protections to help people through the tough time that will undoubtedly be ahead."
Downstate in Oceanside, just north of San Diego, Captain Liane Newcomb is keeping an eye on the pandemic's impact on both the current homeless population and those at risk of losing their housing.
"People's lives have changed [due to COVID-19]," she said. "We provide food and other partners have tried to provide housing but it's a difficult challenge with city restrictions."
It's a challenge that figures only to grow more difficult in the coming months.
In Montana, Gov. Steve Bullock extended a directive to keep landlords from evicting any tenants in the state or charging late fees through May 24. But when that deadline came and passed, groups such as The Salvation Army noticed a discernible shift.
"I've seen eviction notices increase [since May 24]," said Bethany Allen, Family Services Director for The Salvation Army in Billings, Montana. "One of the problems was that people during the shelter-in-place did not go out to try to find assistance and some of those people ended up getting behind by three months and many people assumed helping agencies were closed."
In turn, the corps has seen a sharp increase in rental requests, but Allen thinks the biggest jump will be in August as the extra $600 per month in unemployment assistance is set to expire the week ending Saturday, July 25. 
"We'll continue to give out assistance as long as we have funding, and we'll advocate for tenants by talking to landlords," Allen said. "I have met many cooperative landlords during this pandemic and I hope that cooperation continues…We might need a new wave of funding in August and September to help those who are no longer legally protected. We also will need to be creative in finding more funding in case another wave of COVID-19 cases hit in the fall. And for that, we might need to also consider storing up non-perishable food items."
Back in Holiday, Florida, Ziegler's trying to stay positive, but he's unsure what the next chapter of his life holds for him. In the meantime, he launched a crowdfunding campaign to help him through this turbulent period. 
"I'm thankful to everyone who donated," he said. "It was enough to help with utilities and food and allow me to keep the lights and internet on. Unfortunately, I can't move without my unemployment."
---
Do Good:
See how you can get involved in the Fight for Good at westernusa.salvationarmy.org.
Did you know The Salvation Army served more than 23 million Americans last year fighting hunger, homelessness, substance abuse and more—all in a fight for good? Where can you help? Take our quiz to find your cause and learn how you can join in today.