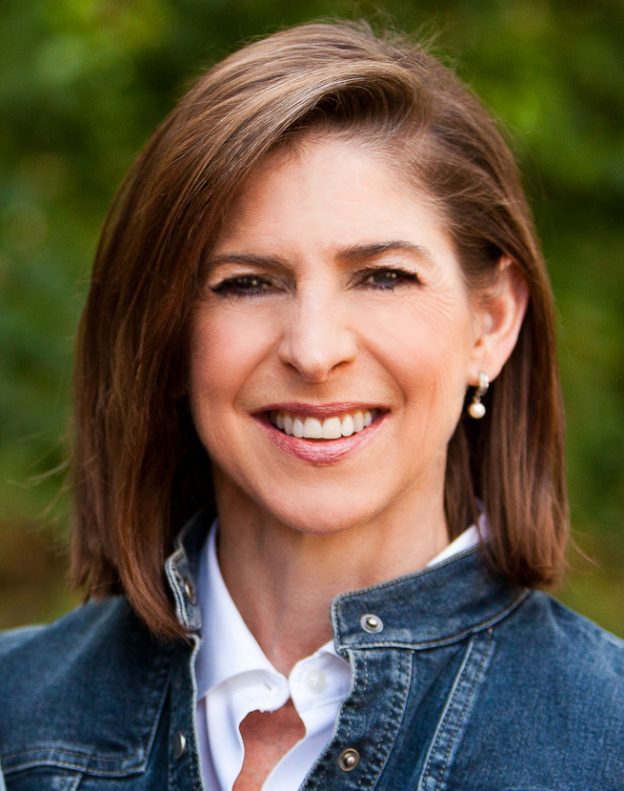 Diane Paddison: Advocate for working women of faith
Meeting the challenge of balancing faith, family and work
Picture the quintessential Christian woman. What image comes to mind?
For the Salvationist, maybe it's Catherine Booth. For the more secular-minded, it might be the Church Lady from Saturday Night Live.
For all those in between, it probably is not a professional working woman.
In honor of International Women's Day 2018—themed #PressForProgress—New Frontier Chronicle acknowledges Diane Paddison, Salvation Army National Advisory Board member and successful businesswoman, who recognizes and responds to the challenges facing today's Christian women through online resources, speaking engagements and mentorship.
And she "gets" The Salvation Army.
Paddison was not born into the corporate world. Growing up on a farm in Oregon, she worked in the fields among a variety of people.
After studying fashion merchandising—paying her way through college—she earned an MBA from Harvard Business School and rose through the corporate ranks, eventually becoming a global executive of two Fortune 500 companies.
Along with these achievements, she endured her share of personal conflict and upheaval.
As a young woman, she thought she had created the perfect life with a husband and two children, a job she enjoyed and a church home.
In her mid-30s, her dream life disintegrated, and she went through a divorce. She wrote about this in a blog post: "And through it all I saw and felt first hand that there is no pain and no trouble that God cannot redeem for his glory."
After the divorce, she made a fresh start in Dallas.
"I had found a good church, but as a professional—and now divorced—single mom, I wasn't connecting with many of the women I met there," she said. "I needed deep, raw, no-holds-barred, no-judgment-offered communion with some prayerful women who actually got me and where I was coming from, and I needed it fast."
Paddison eventually found those prayerful women.
And she found her passion—mentoring other women in the workforce endeavoring to balance the demands in their lives while keeping their relationship with God first.
She researched the number of women in the workforce today versus 30 years ago, noting how that number was rising but the number of women in leadership was lagging.
In a 2016 interview in Caring magazine, she explained what inspired her to mentor other women.
"I knew there was a need for ministry for women in the workplace. I wanted to create something where faith is the foundation, where we see relationships as priority, and where we see the workplace as a place God has given to use our gifts," Paddison said. "I found 1,200 marketplace ministries for men specifically or for men and women jointly, but there were zero ministries led by women for women."
In 2010, she founded 4word, which aims to connect working women through an online community, local group meetings and a one-to-one mentor program. With content in both English and Spanish, 4word now reaches over 2 million people online.
When asked why she serves with The Salvation Army, she responded: "It's the organization that cares about being loving to all…and typically those that are in the most destitute situations…I experience the women officers of The Salvation Army as women whose work meets the world's needs. The Salvation Army officers see Christ being a part of every part of their lives—their work, their relationships and their spiritual lives. There is no sacred/secular divide as God would want us all to view life."
Paddison cast a vision for working women of faith in her first book "Work, Love, Pray: Practical Wisdom for Professional Christian Women and Those Who Want to Understand Them" (Zondervan, 2011). Her most recent book, "Be Refreshed: A Year of Devotions for Women in the Workplace" (Broadstreet Publishing Group, LLC, 2017), includes five selections by Salvation Army officers.