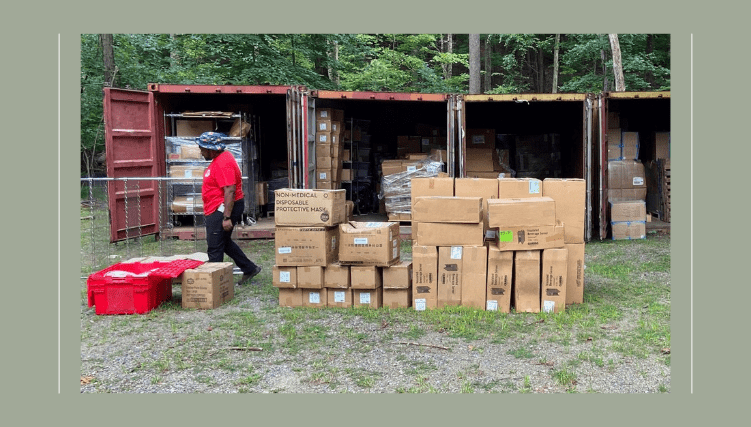 The Salvation Army in northeast USA responds to Tropical Storm Henri
Salvation Army Emergency Disaster Services personnel in the USA are dealing with the immediate needs of first responders and survivors affected by Tropical Storm Henri, which made landfall on Aug. 22 along the south coast of Rhode Island. 
The storm, which was downgraded from a hurricane, brought high winds, flooding and power outages across the north-east of the country. At one point, around 100,000 homes were without power.
"We are doing everything to respond efficiently and effectively to the impacts made by Tropical Storm Henri," said Robert Myers III, Emergency Disaster Services Coordinator of The Salvation Army's USA Eastern Territory. "With the continued generosity of the public, The Salvation Army will remain on the ground serving those affected by the storm for however long our services are needed."
The Salvation Army is well positioned to respond to this emergency and has an in-depth understanding of the area'­s needs. In preparation for response efforts, several steps have been taken to serve those impacted:
Incident command centers have been established in Connecticut and Massachusetts.

Mobile feeding units – each of which can serve up to 1,500 people per day – are being prepared for deployment to serve food and drinks. They also act as bases from which training personnel can offer emotional and spiritual care to survivors and

first responders

.

Fixed corps (church) locations have been prepared to provide feeding and other support to those affected.
In addition, Salvation Army disaster personnel are collaborating with federal, state and local emergency management agencies and other partners to respond to and monitor the ongoing impacts (such as storm surge) so that the response can change as needed.
The storm comes at the beginning of what is predicted to be another busy hurricane season. In light of the COVID-19 pandemic, The Salvation Army has introduced extra precautions such as social distancing at food distribution sites, adapted feeding models and updated personal protective equipment.
---
Do Good:
What cause best fits your personality?

Take our quiz

and discover where you can make the biggest impact today in the Fight for Good. 

Want more content from Caring Magazine?

Follow us on Instagram

! Get caught up with the latest stories, podcasts and more to inspire goodness in your life.