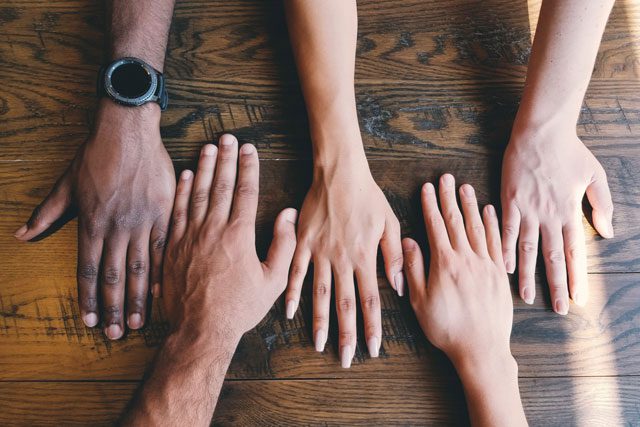 TEC trains in building healthy, multi-ethnic corps
By Lisa Smith, Lt. Colonel  – 
The USA West Territorial Executive Council, made up of divisional leaders, command heads and the senior leaders of the territory, gathered virtually recently for its annual September meetings. The topic under discussion was how to encourage and build unified, healthy, multi-ethnic corps based on scriptural, kingdom principles.
Mark DeYmaz, Pastor of Mosaic Church of Central Arkansas and author of the book, "Building a Healthy Multi-Ethnic Church," kicked off the gathering with a presentation of what he described as a "biblical mandate" for the multi-ethnic church. 
He began by unpacking Jesus' prayer for unity among his followers (John 17:23), which he said would be the way the world would understand that he was sent from the Father, and that he loved them. A healthy unified, multi-ethnic church was—and still is—the visible means by which the lost will be introduced to the welcoming love and gospel of Jesus and be saved.
DeYmaz continued unfolding the biblical mandate for a multi-ethnic church with Luke's description of the unified church in Acts, revealing the multi-ethnic congregation at Antioch, complete with multi-ethnic leadership (Acts 13:1) as the model for congregations.  Finally, DeYmaz finished with teaching on the Apostle Paul's proclamation of the mystery of the Gospel of Gentile Inclusion, described in his Epistle to the Ephesian Church. The "mystery" and scandal to the Jews of the first-century church was that it wasn't mono-cultural, but included non-Jews, those formerly considered "outsiders," now brought near by Jesus' blood (Ephesians 2:13). 
DeYmaz summarized it this way:  "As Christians, we pray as Jesus taught us, 'your will be done on earth as it is in heaven.' So if the kingdom of heaven is not segregated as we see clearly in Revelation 7:9, then why on earth is the local church?"    
With the biblical foundation laid, the rest of the TEC meetings, led by Tustin Ranch (California) Corps Officers Captains Nesan and Cheryl Kistan, focused on how we could build personal   cultural competencies and how Salvationists might use increased cultural intelligence in order to create bridges between ourselves and those of other cultures who we want to impact for Christ and his kingdom.  In preparation for the training, TEC members completed a personal assessment on CQ—Cultural Intelligence—and came ready with their results that would help guide both discussion and further personal development. 
Incidentally, the Kistans are also currently leading second-year cadets through CQ training as part of their Mission in Culture class. "It is timely for both the cadets and TEC to have this training," said Director of Education at the College for Officer Training Major Stacy Cross. "The ability to reflect on our own worldview and to set goals for growth can only benefit our current and future multicultural ministry."
"We live in a time where our neighbors are increasingly unlike us because people from all over the world are coming together to live in the same communities," said Nesan Kistan, who has led trainings like this at Army events across the globe. "We, as followers of Christ, must get to know other cultures. As people grow to understand one another better through developing cultural intelligence, fear and misunderstanding are reduced, leading to the decrease, and even prevention, of tension and conflict."
Reflecting on the goal of building healthy multi-ethnic corps, Territorial Commander Commissioner Douglas Riley said, "This is so important, and these meetings are really just the beginning of a conversation that will continue and help lead us to action and needed change. As a territory, we are committed to expanding our capacity to welcome people of all cultures to be an integral part of our Army family and, ultimately, the kingdom of God."