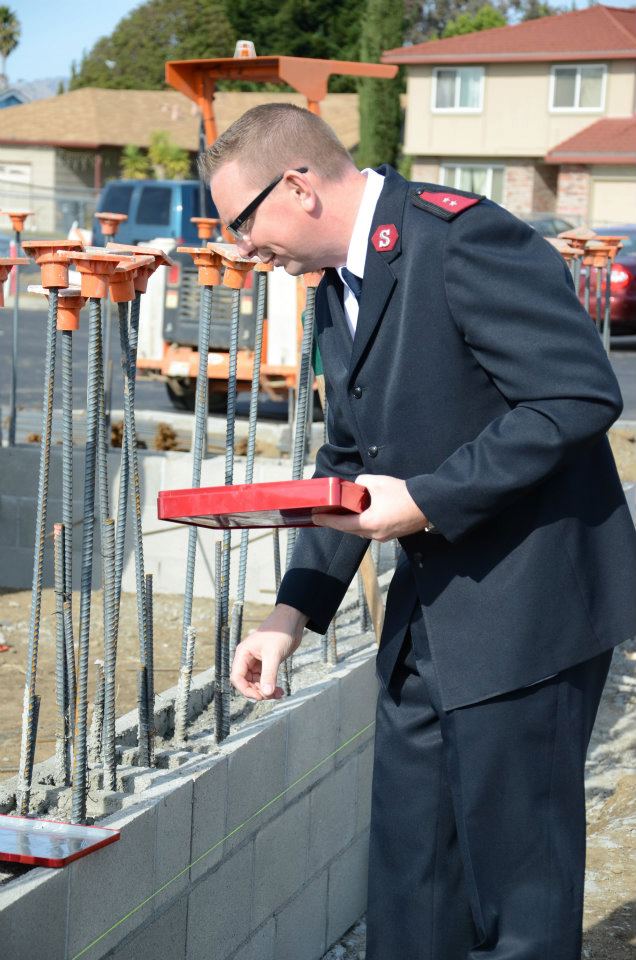 SUISUN CITY, CALIF.
Sunday, Nov. 13, was a significant day for the growing Kroc Center congregation in Suisun City, Calif., as each member highlighted verses with special meaning for them in Bibles purchased for the corps and signed their names. The service focused on Christ and the Word of God being the foundation for life. At its conclusion, 60 people traveled to the Kroc Center site where they placed the Bibles in the foundation of the future corps. They also stood in what will become the sanctuary and sang and prayed, before taking their first corps photo. Thus, the Suisun City Ray and Joan Kroc Corps Community Center was born!
"This was a sacred and important moment for The Salvation Army in Suisun City, said Captain Jonathan Harvey. "We are planting a brand new corps here and developing significant programs and ministry. I know that God will honor and bless our efforts."
Phase 1, the community center, gym and swimming pool will officially open in mid-May 2012. Phase 2, the chapel and additional classrooms, is scheduled to be in operation in July.
Captains Jonathan and Vickie Harvey are the corps officers.