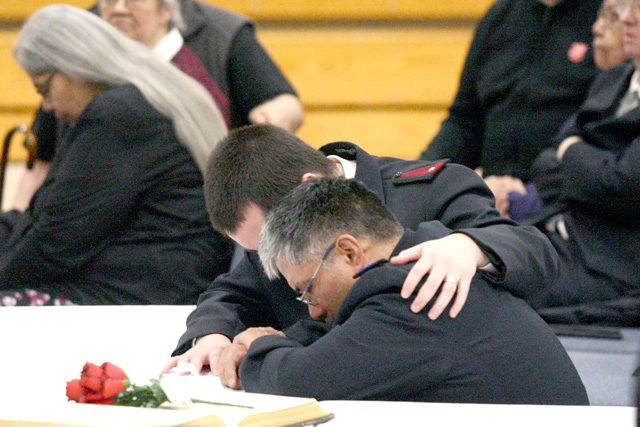 Steps to becoming a commissioned officer in The Salvation Army
What does it take to become a Salvation Army officer?
Below are the typical steps to becoming a commissioned officer.
Called by God to full-time ministry, specifically officership

Active soldier in a local corps

Attend Future Officers Fellowship Retreat

Recommended by Corps Officer

Preliminary application endorsed by Divisional and Territorial Candidates Councils  

Online application completed, appraisals and references gathered

Psychological testing and pre-training "Salvationism 101" initiated

Reviewed and accepted by Territorial Candidates Council

Receive the rank of Cadet

Complete 22 months of officer training

Graduate officer training with AA degree

Ordained as a minister of the Gospel and commissioned as an officer

Bestowed rank of Lieutenant

Receive first appointment

Enter active ministry as an officer of The Salvation Army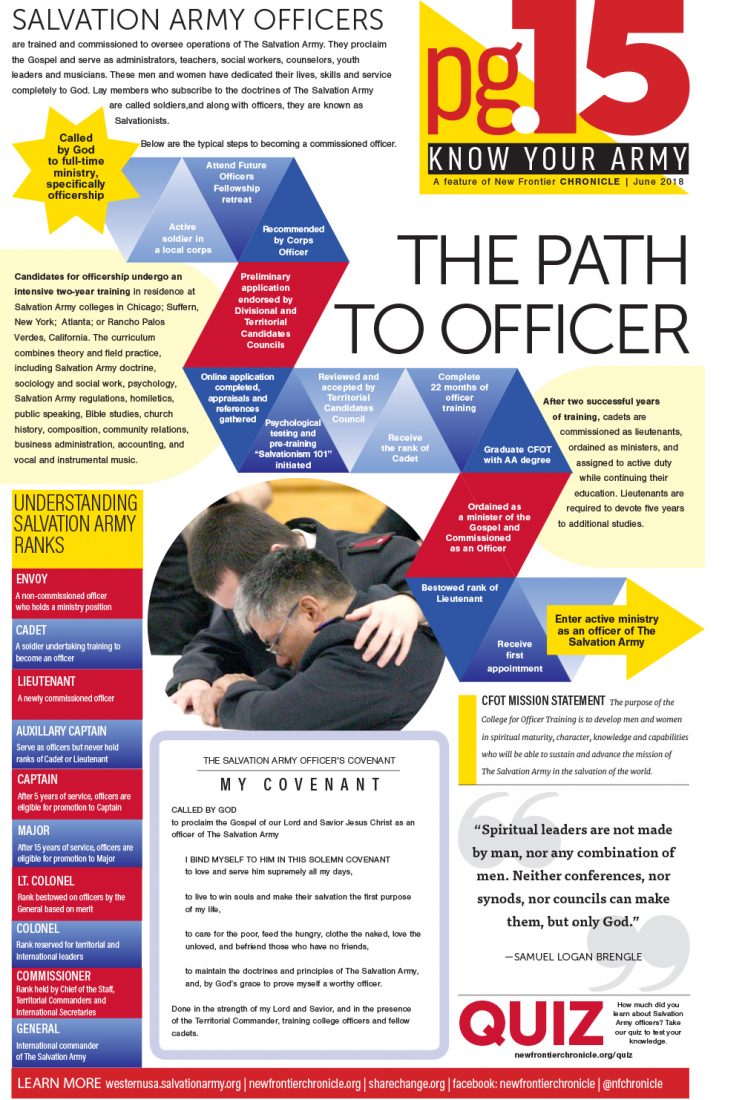 View the full-sized PDF version here.