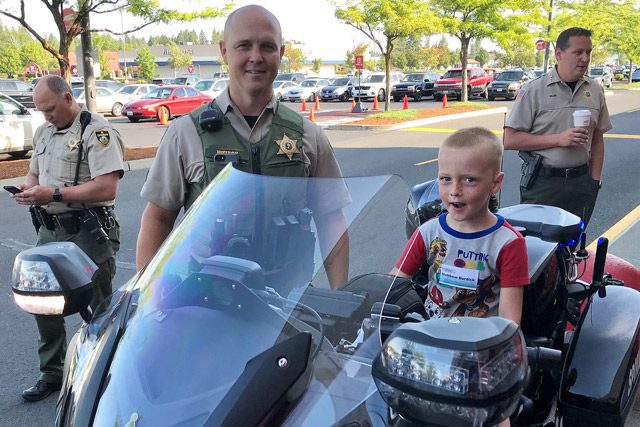 Spokane Salvation Army partners for 'Shop with a Cop' spree
The Salvation Army of Spokane, Washington, partnered with Target at Northpointe Plaza and members of local law enforcement to give 50 children from the Army's foster care and transitional housing programs a shopping spree at the annual "Target—Shop with a Cop" event.
Members of the Spokane Police Department, Spokane Valley Police Department and Spokane County Sheriff's Department served as chaperones and helped the kids choose $100 worth of clothing and shoes.  Some of the children had never owned new clothes or shoes before. 
The shopping spree allowed the boys and girls to have a positive interaction with law enforcement, while receiving much-needed items. Following the spree, the children received goodie bags, played board games and had the opportunity to sit on a police or sheriff's motorcycle.  
"Without my officer here, I wouldn't have got the help," one boy said, explaining how his chaperone helped him select clothes that would be cool for school and flexible enough for playing basketball.
"I've done this for several years now," said Matt Lyons, an officer with the Spokane Valley Police Department. "It's always been a great opportunity to engage with these kids and have a positive interaction with them. "[It] really is a high point for us to be able to do this—really appreciate the opportunity." 
Spokane Citadel Corps Officer Major Ken Perine thanked the law enforcement members for their willingness to assist and interact with the youth, along with Molina Healthcare and Target for their donations to make the shopping spree a reality.