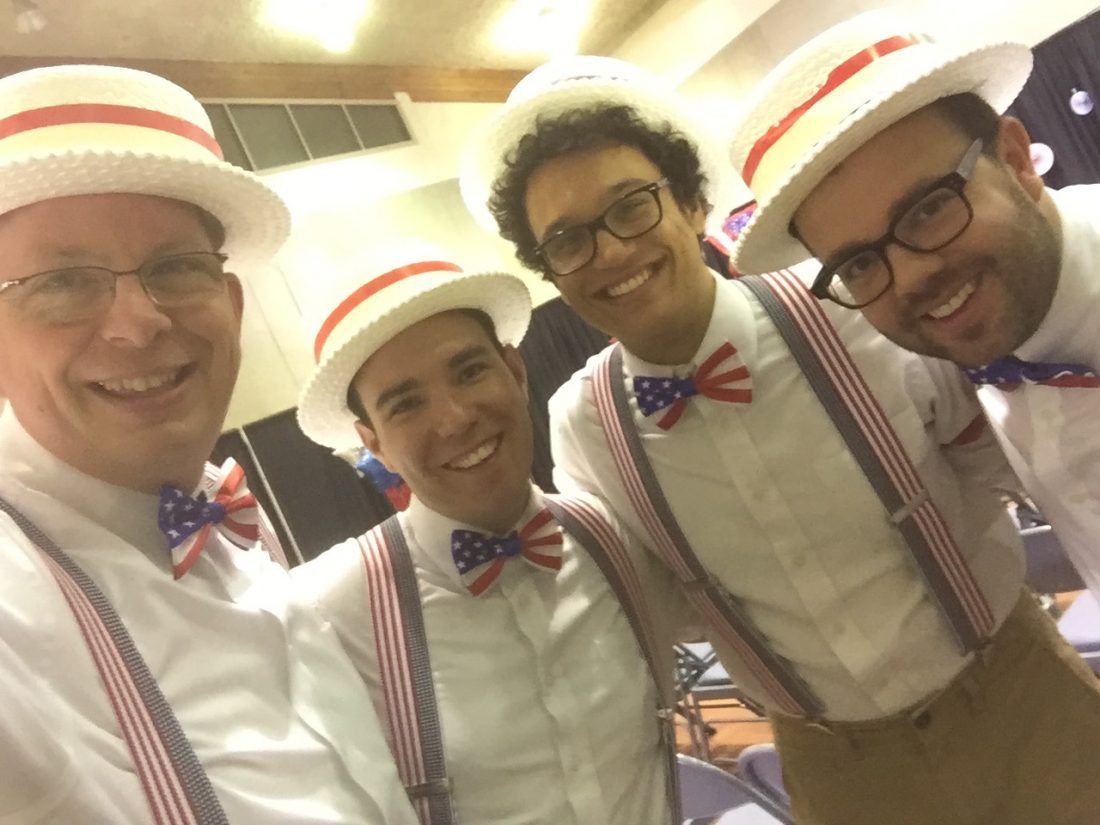 Seniors enjoy patriotic activities at Camp Arnold
Seniors of the Northwest Division joined together at Camp Arnold for a star-spangled themed day.
The entire camp was decorated with red, white and blue, moving the participants to feel very patriotic.
Major Willdonna Rich served as guest speaker, delivering both laughter and truth, which was followed by a fashion show. The patriotic theme continued into meal time with a barbecue lunch of skewered blueberries, strawberries and marshmallows. A barber shop quartet also stopped by, creating a nostalgic atmosphere for many of the seniors.
Free time featured crafts, a photo booth, and a round of Bingo. Seniors took turns creating pinwheels and scrapbooking their favorite songs from the old songbook. While working on their songbook craft, many would break into song and others would join them.
As the day came to an end, leaders and participants enjoyed fellowship over apple pie and ice cream. The room was alive and energized. On the bus ride home the seniors raved about how much fun they had, and how they couldn't wait for the next senior day at Camp Arnold.
"Our seniors are a precious part of our heritage and as such, the Northwest Division's Senior Day is about honoring them for the contribution they have made to our Army and the history of our great nation," said Captain Vickie Harvey, Community Care Ministries Secretary and Older Adult Ministries Secretary for the Northwest Division.