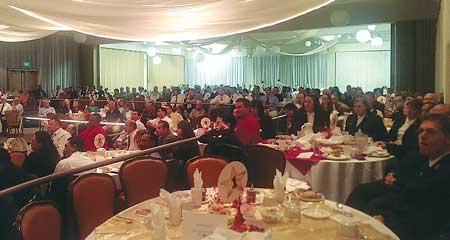 San Jose ARC celebrates sobriety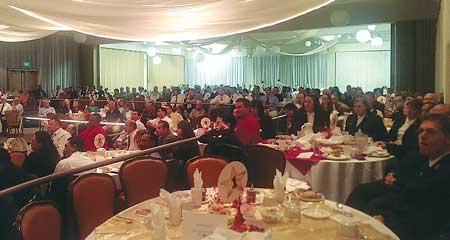 Guests share personal stories of the ARC's impact.
The San Jose (Calif.) Adult Rehabili-tation Center's (ARC) Alumni Banquet marked the facility's largest celebration in its history with over 420 in attendance, including alumni, beneficiaries, family members, judicial officials, local government, law enforcement, staff and board members.
Captain John Desplancke led the event, themed "When Our Second Verse is Better Than Our First," which celebrated sobriety, community support for the ARC program, and family members whose faith helped their loved ones through their abuse or addiction.
Major David Atkins, an ARC administrator of 30 years, was the guest speaker of the evening. He recalled a testimony of a recent graduate nicknamed "Buffalo" who came to graduation with piece of paper in his hand. It was a restraining order that has been placed on him to stay away from his family.
"See this restraining order? We don't need this anymore," he said as he tore it into pieces. His family stood in the chapel with him, and his fellow brothers cheered.
One mother shared her story of her homeless son who was living in a tent by a creek. One night, a storm washed away his tent and his mother found him, fighting hypothermia. The following night, he got help and a warm bed at the San Jose ARC.