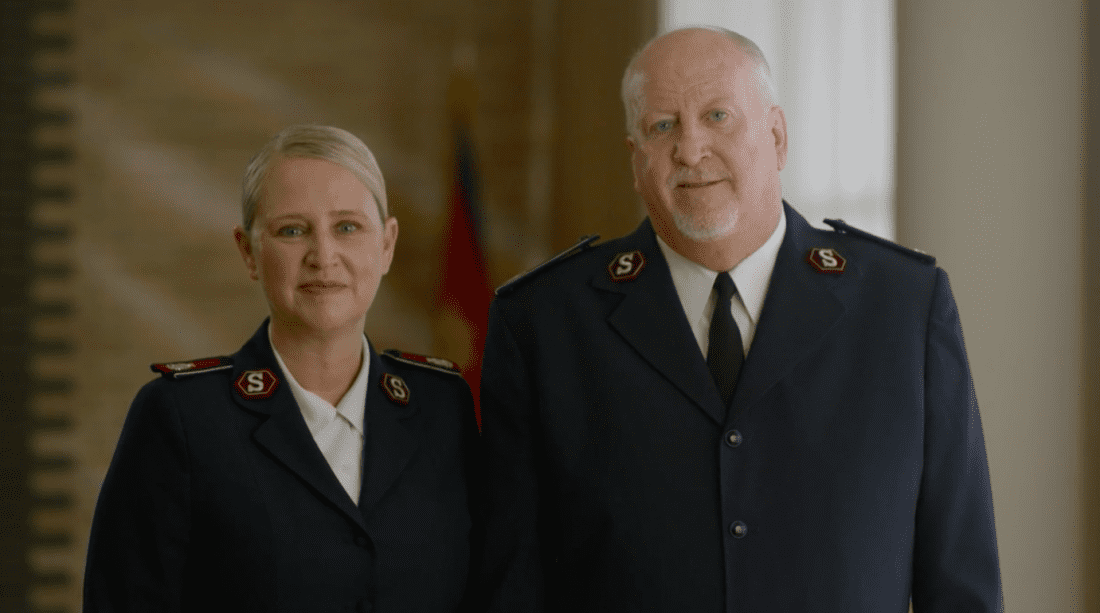 We have the hope that overcomes
By Douglas and Colleen Riley, Commissioners–
Friends, employees, soldiers and officers of this great USA Western Territory, we want to take a moment to greet you and to share a few words with you. 
We are so happy to be here in this great territory and to be working alongside each of you as we go forward for the Kingdom. We know that these past months have posed some challenges, but we also know that God has a bright future for us all. We want to thank each of you for your commitment to service to others in the name of Jesus—for all each of you have done for others—our gratitude is deep and sincere.
If you were to ask us what our vision is and what we see for the future of this territory, we would say our vision is through the lens of Jesus. He brings hope. There is hope in Jesus. We have hope for a bright tomorrow and for ministry to flourish. We have hope that men and women and boys and girls will continue to meet Jesus in a powerful way. We have hope that the ministry that we share together will continue to be significant for Christ. And now is the time for us to renew that commitment, refresh our programs and reset where needed.
We make a promise to you that we will seek after Christ everyday, and seek his wisdom in the decisions that we make. It is our desire to be available to you, to listen and to hear the needs of this territory from the field level.  Together, we can go forward, sharing the gospel and changing the world for the better, one step at a time.
In this climate of a world pandemic, racial injustice and inequity, we stand with you to help be the change that is needed for our territory, for our country and ultimately for our world. We have plans in place and are beginning to work to make these necessary changes for all of us. We commit to you to be the voice of change.
Queen Elizabeth gave a resounding speech in the midst of overwhelming challenges. In that speech, we remember her saying to her troops, "Let them come, for if we stand together, we will have the victory." To those listening, let us unite during these times of challenge and help one another, reach out to a neighbor and show the love of God that wells up inside of us. Let it be overwhelmingly clear who holds our banner and what we stand for. Let us persevere during these times by displaying that love in practical and positive ways so that others see and know this love. Not for ourselves to get the glory but so God does. For it is out of our faith we reach out, for it is out of our faith we thank God for each day the gifts we receive and share with others.
Let us thank God and let us unite in prayer for each other, our country, our friends going through this illness and needing healing, those desperate for a place to call home for the night, those in need of a savior.
We have the hope that overcomes these overwhelming challenges. We will persevere and we will stand in the midst of these challenges because of the hope we possess. We pray you will seize the moment and share that hope so that others claim the victory. We're excited about what God wants to do with his Army. We believe in a big God who has no limits and can do anything. Let's stand together and be open to what he has in store.
The future is bright, the future is hopeful and Christ is at the helm. We leave you with verses of Scripture from Colossians 3:17: And whatever you do, whether in word of deed, do it all in the name of the Lord Jesus, giving thanks to God the Father through Him.
We thank God for his love and care over each of you and we trust him for this journey that we go on together. 
God bless you.