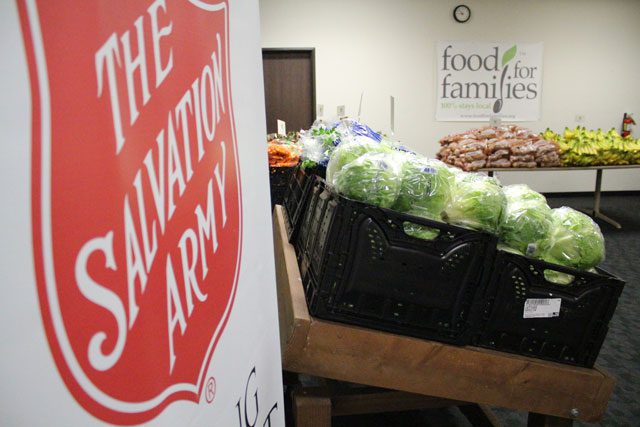 'ReFresh' confronts obesity
The Salvation Army offers Sacramento residents healthy options.
Eating healthy can be challenging, especially if it's more expensive.
The Salvation Army of Sacramento partnered with Raley's Food For Families to offset the high costs of nutritious food for Sacramento residents.
The two organizations handed out fresh fruits and vegetables, along with groceries already provided by The Salvation Army, to 75 families at The Salvation Army Family Services Center in Sacramento on July 29.
"The Salvation Army is happy to partner with Raley's to launch this fresh food program," said Major Ray Yant, Sacramento county coordinator. "I think what Raley's is doing is fantastic for the lives of the kids in our community. We believe that if there's a chance to provide families a more well-rounded meal, then we should do it."
Raley's formed the ReFresh pilot program in June to make high-quality, healthy foods accessible to children and ultimately counter obesity.
"Our finances are limited, so it's not always an option to have fresh fruit and vegetables every month," said Kelly, a mother of two girls. "This is super important to their growth, to being healthy and well balanced."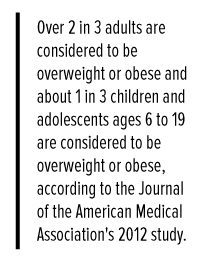 A meta-review of 27 studies in 10 countries, published in the British Medical Journal, found that unhealthy food is about $1.50 cheaper per day, or about $550 per year, than healthy food. The review, however, examines an exceptionally healthy diet rich in fruits, vegetables and fish against one replete with processed foods, meats and grains—making for a relatively inflated contrast.
Furthermore, the added $550 per year fails to consider the long-term healthcare costs of a poor diet. The estimated annual medical cost of obesity in the U.S. was $147 billion in 2008, according to a Journal of the American Medical Association 2012 study. The medical costs for people who are obese were $1,429 higher than those of normal weight. Obesity-related conditions include heart disease, stroke, Type 2 diabetes and certain types of cancer—some of the leading causes of preventable death, according to the National Heart, Lung, and Blood Institute.
Food For Families plans to reach more of its approximately 70 partner food banks throughout Sacramento and Placer Counties, said Jennifer Teel-Wolter, Raley's community relations manager.
"We really started to look at how can we make a greater impact," Teel-Wolter said. "We saw a link between families in need and a poor diet. So we decided to have our Food for Families program refreshed with fresh fruit and vegetables and find a way to get healthy nutrition to people who need it the most.
"The Salvation Army is one of our longest and most important Food for Families partners, and it's wonderful to see the shared partnership of really doing good in our community."