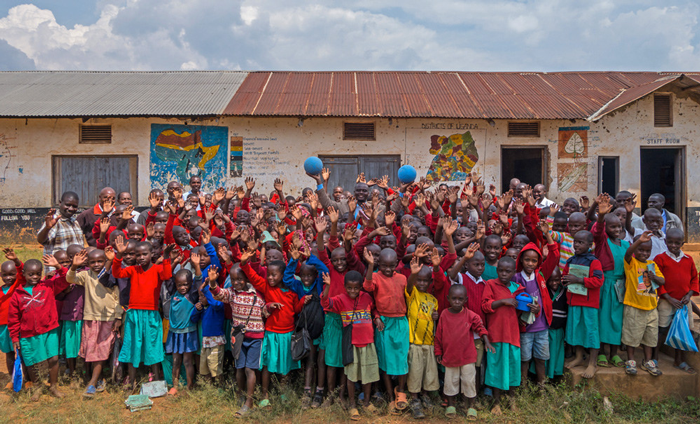 Play everywhere, anywhere
Imagine a place where your child could not enjoy the simple notion of playing ball with friends. For many children living in war-torn countries, playtime means kicking around the closest thing that resembles a ball.
Tim Jahnigen, a former lyricist, came up with an idea to help children affected by poverty and war. In 2006, while watching a news report on children living in Darfur, Jahnigen came up with the idea of the first indestructible ball. Fast forward four years, and Jahnigen founded the One World Play Project.
One World Play Project is a certified B Corporation, which means it is certified by the nonprofit B Lab to meet rigorous standards of social and environmental performance, accountability, and transparency.
Their goal is to distribute balls to disadvantaged communities, where play can be used to teach life skills and foster social change.
Through the power of play, Jahnigen wanted to provide children with a ball that would not only allow them to play, but that could also withstand some of the world's harshest environments.
The One World Futbol, as it is called, is made in mind for the roughest terrain – from hard surfaces to rocky landscapes. The ball never needs a pump and never goes flat, even if punctured.
The organization operates on the 'buy one, give one' model. For every ball purchased, the organization will donate a second ball to organizations working with youth in disadvantaged communities worldwide.
According to One World Play, one million balls represents 30 million kids globally who are able to play more on a regular basis. It also helps empower young people through futbol programs all over the world in urban and rural communities.
For many, it is not just about playing with a ball, it is also a way to encourage personal growth and learning.