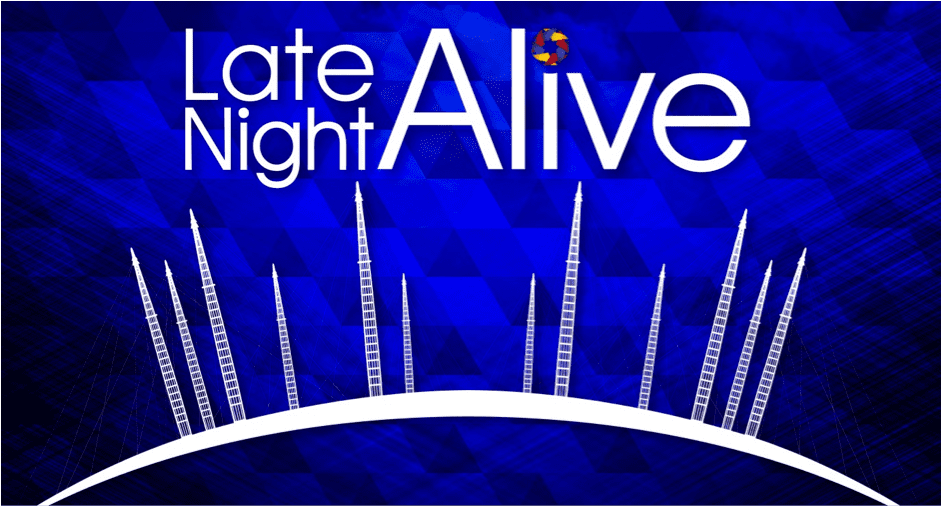 Congress promises events to suit all ages
While the main sessions form the pillars of the Boundless Congress, activities will celebrate youth.
By Kersten Rieder –  
In the early stages of planning for Boundless – The Whole World Redeeming, The Salvation Army's 150th anniversary international congress, General André Cox challenged the congress team to ensure that kids would be a visible part of the celebration. As a result, Boundless Kids is about enabling children and families to engage with the congress experience together.
Children will receive Boundless Kids bags with goodies and an activity booklet that bring topics from the main sessions alive in age-appropriate ways. Whether you are there for all five days or just a few, your child can collect a bag from the information point.
"Our energetic team will get children involved in storytelling, singing, drama and dancing," said Rob Moye, Boundless Kids team member and organizer from the United Kingdom with the Republic of Ireland territorial headquarters. "We will also be asking some big Boundless questions."
As well as being around the outside spaces of the O2, a dedicated area in the heart of the Boundless Experience will allow children and families to engage with, unpack and explore the week's themes together.
"If you find that the main sessions are too much for your child, come along to our marquee," Moye said. "Inside you will be able to experience and share different ways of responding to each day's theme, whether you prefer to wander through Godly Play, chill through quiet activities, think through discussion or be creative and make something, then this area is for you." However, parents should be aware that children must be supervised at all times, as the aim is to encourage family and make everyone feel welcome in this interactive family space, to get to know the team and build worldwide friendships.
For delegates aged 11-16, the United Kingdom with the Republic of Ireland territorial youth department ALOVE is holding a youth event, "NEON," July 2-4 from 2-4:30 p.m. Each day young people will have the option of photography, filming, dancing, reflection, prayer labyrinth, sharing stories, games, competitions, art and crafts to join in. Because the theme is NEON, delegates are encouraged to wear or bring something fluorescent or glow-in-the-dark.
The sessions will be hosted by the winners of the UK Young Presenters Competition—Lydia Daniels (Sunderland Monkwearmouth), Becky Elliot (Gloucester), Noah Hilditch (Hendon) and Anya Williams (Bedford Congress Hall)—with worship led by the Second Mile worship band.
Speakers will include: Captain Marion Platt (USA Southern) who will talk about an Army that truly reflects the mind of Jesus; Major Janet Robson (International Headquarters) will share about a multicultural Army; and Major Danielle Strickland (Canada and Bermuda) will speak about a serving Army. Other participants include Vasa Gospel Choir from Sweden and ballet dancer Shaw Coleman from Germany.
"Don't miss out on coming and spending time with young people your own age, worshipping God and celebrating the Army's 150th birthday together," said Kathryn Thorp, ALOVE events manager.
Last but not least, Late Night Alive is a free late-night chat show in a relaxed and informal setting at the end of each day. It is open to anyone of any age wanting an opportunity to come together, hang out and enjoy the congress vibe. Alongside the house band Second Mile, other performance groups will be making an appearance to make this a true "round-the-world" event.
Each night, two groups will perform, giving those who missed out on concert tickets an opportunity to hear and see more of their favorite groups, and a short interview with the leader. A third group will perform a short piece and one of the other guests will be selected to perform with them. The line-up includes: the Hawaii Hula Halau, Korean Fan Dancers and the Amsterdam Staff Songsters.
"There are many fun things planned, but one of them will be the speaker from the main arena coming to Late Night Alive with the challenge of distilling their sermon down to 150 seconds—no matter how long they preached for in the arena," said Major Janet Robson, who is coordinating the event. "This will allow for the main theme to come into Late Night Alive every night."
The nightclub style venue of Building 6 will also give the informal setting a chance for delegates to get to know each other. Janet enthuses:
"Late Night Alive will be relaxed and a lot of fun," Robson said. "I genuinely want to encourage people to come along, connect with friends and enjoy the spirit of the congress."