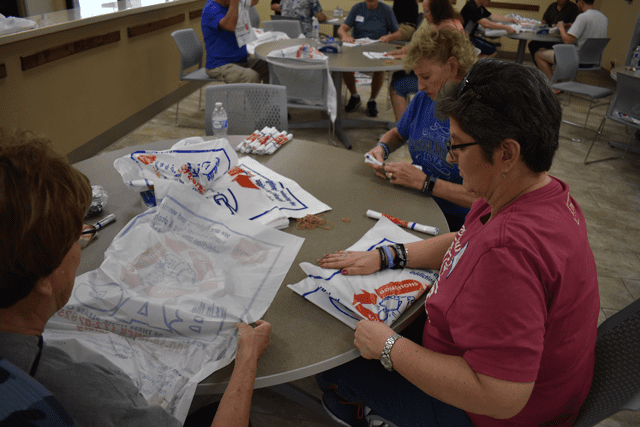 Phoenix ARC experiences radiant treatment of facilities
By Fred Rasmussen, Major –
Early on Saturday morning, June 8, a type of "army" descended upon The Salvation Army Adult Rehabilitation Center (ARC) in Phoenix, Arizona.
This army of volunteers from Radiant Church in Surprise, Arizona, came armed with paint brushes, hammers, saws and willing hands to stage a high-intensity spruce-up of the ARC.  They targeted everything—the trucks, the grounds, the exterior walls of the main building, the landscaping and shrubbery—and a little more than three hours later, the ARC was visually transformed for the better.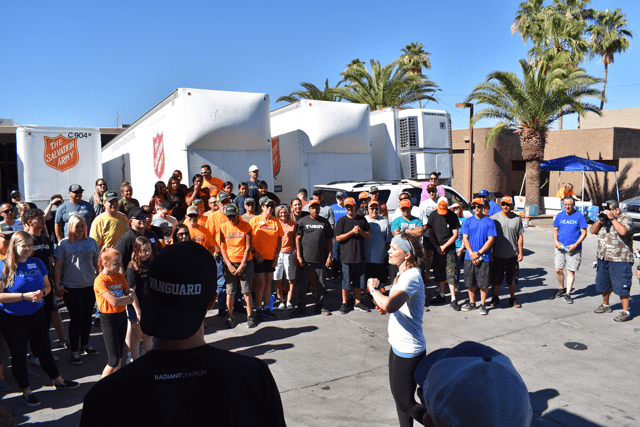 "We are so grateful to Radiant Church and each volunteer who came out," said Major Darren Stratton, Phoenix ARC Administrator. "I can assure each one that the lives being changed at the ARC appreciate the efforts of caring and compassion showered upon them by the members of this helping and active church in the Greater Phoenix Community."
The group decided to benefit The Salvation Army in its monthly "Second Saturday Projects," during which roughly 200 of the several thousand church members simultaneously take on large projects in short time periods. Other community service facilities have previously benefited from this dedicated group, but they collectively felt that the organization known for "Doing The Most Good" was due for some "good" as well.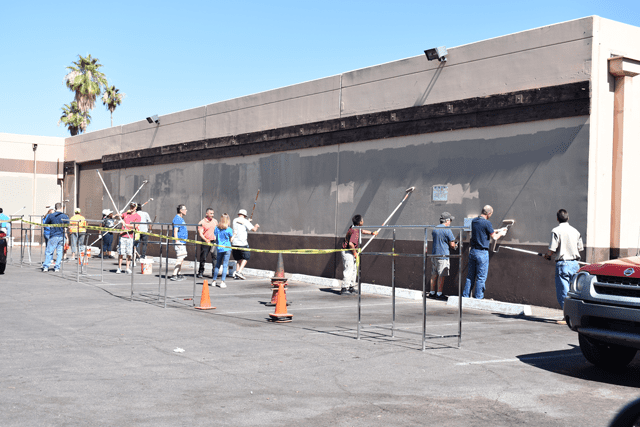 Volunteers washed and polished every truck, inside and out. They added new landscape rocks and planting and built planter boxes to decorate the pool area. They painted the exterior walls of the main administrative and warehouse building. They prepared thousands of bags and flyers for future household distribution. They repainted curbs and completed a deep sweep cleaning of all flat exterior surfaces.
In just a few hours, the group rendered the "old" ARC into a shining symbol of hope for the community.