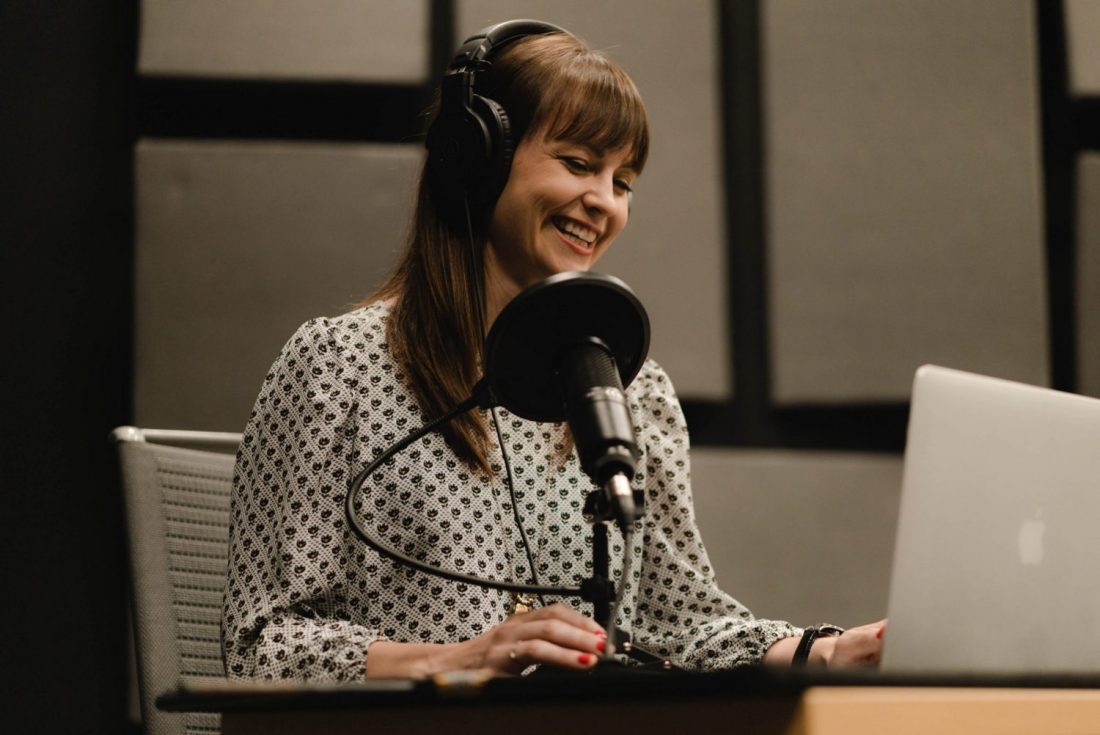 One year and 56 episodes later: Reflecting on the first season of The Do Gooders Podcast
These days, it seems like we could all use a little inspiration—and a reason to believe that doing good matters. One year and 56 episodes later, the first season of The Do Gooders Podcast has been dedicated to helping you do good right where you are. With guests from inside and outside The Salvation Army, and topics ranging from coping with homelessness to finding joy, this moment of national reflection seems like the perfect time to pause and think about where we've been and where we're headed.
"We don't want anyone to miss how The Salvation Army is working to double its impact on homelessness, strategies for raising kind kids, or why understanding the Bible better makes your life better," said Caring Magazine Editor in Chief and show host Christin Thieme. "All of it is just waiting for you to press play."
With a 5.0-star rating on Apple Podcasts, The Do Gooders Podcast has helped the magazine earn approval as a Google publisher—and has served as a new creative outlet to explore fresh solutions to complicated problems. It was first conceptualized by The Richards Group, who as The Salvation Army's branding and full-service advertising agency suggested a podcast as a way to share the story of Caring with new potential changemakers.
"We saw nothing but opportunities for Caring," said The Richards Group's principal Jon Lee. "We saw brilliantly crafted and carefully curated content, best-in-class internal capabilities and a savvy and motivated team."
Next season, Thieme said the plan for the podcast is to take a special, deeper focus on one topic, especially now as the nation finds itself in a crisis on racial injustice.
For each episode during the past year, she's interviewed a new expert on the best ideas to make an impact, and ends with tangible tips for simple actions you can take to make a difference in your own community. In the podcast's first episode, The Salvation Army USA National Commander Commissioner David Hudson talked about how a no-questions-asked approach to serving those in need informs what the Army does—and how individuals can embrace that same attitude. Chef, TV personality and entrepreneur Guy Fieri joined the show last July (Episode 07) to talk about how food can help us heal and his own experience showing support for The Salvation Army's Emergency Disaster Services during the California wildfires in 2018.
But some conversations have especially stuck with Thieme long after the preparing, recording and editing of each episode, such as Chris Christian on what it is really like to be homeless (Episode 03), and later, Becky Hoogstad on caring for kids in emergency foster care (Episode 49). "I always think I have a handle on all The Salvation Army does, and then I talk to someone new and am amazed again at how people in The Salvation Army constantly find creative ways to meet the needs of those around them, whatever they might be," she said.
Experts outside of the Army have also left an impact. When designer, researcher and author Ingrid Fetell Lee joined the show last June (Episode 02), she spoke about joy—how to recognize it, where to find it, and ways to create it. "Joy is an intense momentary experience of positive emotion," she said on the show. "We really feel it in our bodies as well as our minds."
Still, our bodies and minds have been under attack as of late—and as the coronavirus pandemic took hold across the nation and the globe, The Do Gooders Podcast pivoted to a special series called "Meet the Helpers."
"I love the quote from Mr. Rogers that no matter what's going on, you can always find the helpers—always be looking for the helpers," Thieme said. "So that's what we did. We ran the series for two months at the height of the coronavirus on the podcast and in other blog introductions to highlight people who are making a difference where they are in some specific way."
She even scored an interview with California Surgeon General Dr. Nadine Burke Harris (Episode 52) to discuss strategies for coping with stress and anxiety during the outbreak, especially for kids and families. "With all kids, the most important ingredient is safe, stable and nurturing relationships," Harris said on the show. "Kids can experience some stress and make it through with our loving support."
Perhaps unsurprisingly, though, some of the kids who've suffered most during these challenging times have been those without that kind of strong foundation to see them through, whether it's due to food insecurity, domestic violence or lack of shelter. It's meant that unprecedented demands have been placed on the Army.
But if there's one small action that could make a difference, Thieme thinks it might be listening to even one episode of the podcast. "We want our listeners to know—even though life is busy, even overwhelming at times lately—people just like them are doing good right where they are," she said.
One listener, in particular, was so touched by the episode with Brandalyn Musial (Episode 24) on the biblical call to care for orphans that she stopped Thieme in-person to share how it had opened her eyes to that issue. 
"She said she was exposed to a new subject and knew she had a lot more research to do," Thieme said, adding that she thinks about her occasionally and wonders where that research led her. "How amazing would it be for her to end up fostering or adopting a child with a simple podcast episode as the start of that journey?"
---
Do Good: