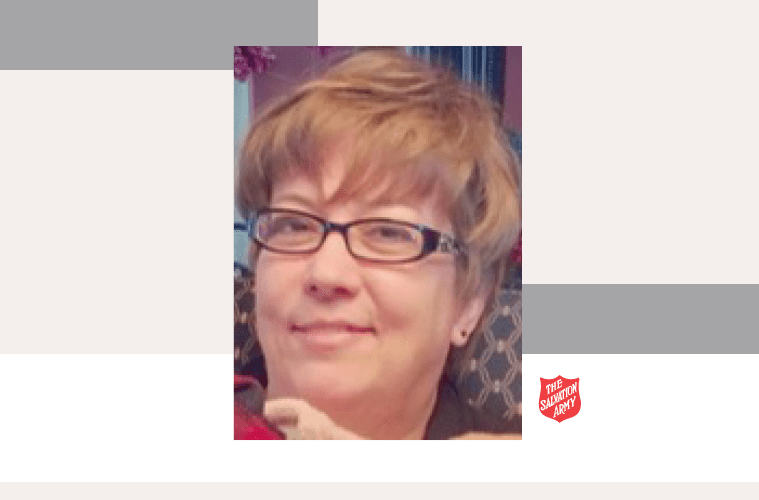 49: How the Salvation Army Offers Emergency Foster Care in Spokane With Becky Hoogstad
When law enforcement or Child Protective Services removes a little one from their home due to neglect or abuse, where do they go?
In Spokane, Washington, many come to Sally's House—an emergency receiving facility of The Salvation Army for those ages 2 to 12 years old.
Since it opened in 2002, 4,000 children have come through its doors averaging a stay of 68 days.
During that time, says Becky Hoogstad, the number one goal is to make sure they know they are safe and loved. 
Becky is the program manager of Sally's House and a member of The Salvation Army Spokane Corps, or church. She earned a degree in social work and when Sally's House opened soon after, she knew it was where she needed to be. 
While at Sally's House, children receive clean clothing and nutritious food, they have a regular schedule of activities and attend school or the in-house preschool, and they are cared for—playing a board game or being read to, often for the first time.
Becky is on the show to share more about Sally's House and how it provides a home for 20 children at a time.
Show highlights include:
What Sally's House is and does: Provides emergency foster care for children ages 2 to 12 years old.

Reasons: Physical/sexual abuse, drug/alcohol addiction, neglect, abandonment or homelessness.

Collaboration: Social workers, teachers, counselors and others identify each child's needs.

Trauma of separation: Children are separated from parents but not siblings at Sally's House.

Heartbreak to hope: All they knew, but now kids experience normal parts of childhood at Sally's House.

Foster care child: Hayley's parents ran a meth lab out of their home, but when arrested, declared they kept their daughter safe by treating her like a dog.

How common is foster care needed in Spokane, Washington? The need is great and continues to grow.

Purposeful work: Humbling to help children in need, so count your blessings and remain strong.

Everyday life at Sally's House: Fulfilling schedule of activities, school, food, play and quiet time.

Emergency vs. permanent placement: Most children go from Sally's House into foster homes. Some move in with relatives or are returned to their parents.

Salvation Army's role: Outside of so-called ministry services. Think outside the box to serve the needs of fatherless children.

Support Sally's House: Relies on donations and continual prayer to keep its doors open. 
Good words from Becky Hoogstad in this show:
[03:16] "Our main goal at Sally's House is to provide the children with an immediate, safe and caring place." 
[04:46] "Upon entering the foster care system, about 75% of the children have been separated from at least one sibling."
[06:38] "Many of the kids that come to us, it is the first time that they experience what we think of as normal parts of childhood."
[13:27] "It kind of fuels you knowing that there are children who need a safe place and need to know that they have value and worth and that they are loved and cared for."
 Additional resources: