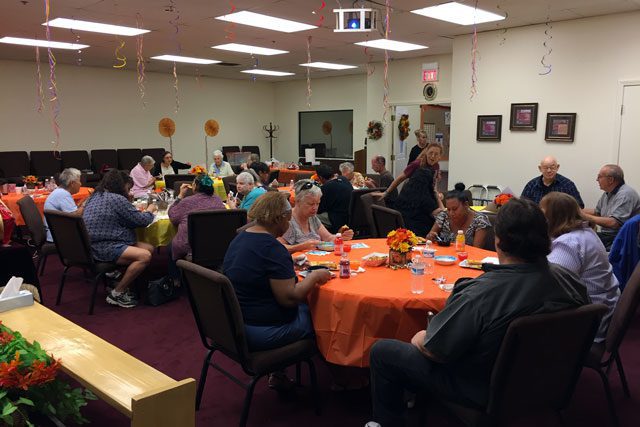 Olympia Corps holds Senior VBS
Vacation Bible School for adults aged 55 and older
By Karen Gleason –
When the Oympia (Washington) Corps launched its Senior Vacation Bible School (SVBS), held June 3–7 for adults aged 55 and older, its target population was wary.
"Olympia is a 'show me' kind of city," said Captain Mark Stearns, who is corps officer there with his wife, Dora. "We started slow on Monday; people couldn't believe it. Someone asked, 'Why are you making fun of us seniors?'"
When they realized what SVBS offered, people started coming, and they brought friends.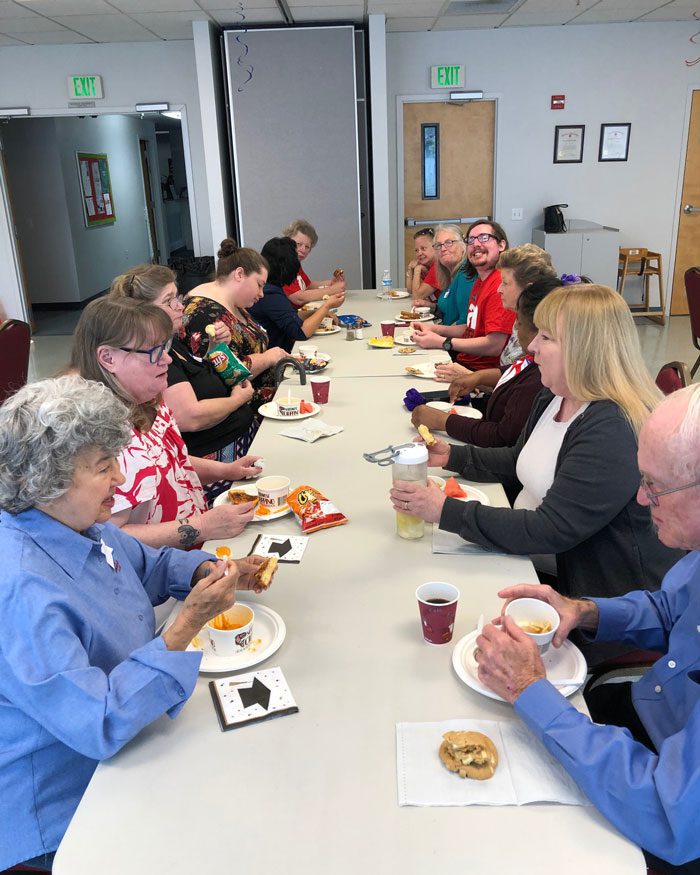 Stearns overheard some of their comments.
"You have to come…you have to see," one participant said. "You won't believe it. It's everything VBS is for the kids, but tailored for adults."
By the week's end, 75 people had attended. Participants included those new to the corps, as well as church people. During the week, from 10 a.m. to 2 p.m., the seniors enjoyed crafts, games, singing and a Bible study on heaven. Lunches were prepared on-site. Coloring was the favorite craft and Bingo the favorite game; the songs were old church hymns.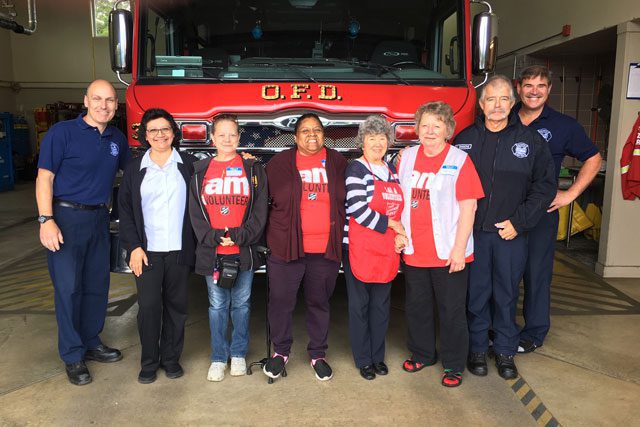 Perhaps the best activity took place on the final day, Friday, June 7—National Doughnut Day, an event The Salvation Army originated in 1938 to honor the "Doughnut Girls" who served doughnuts to soldiers during World War I. Equipped with boxes of doughnuts, the seniors set out on a field trip around Olympia, visiting the fire department, police department and city hall. Distributing doughnuts throughout town, they were well received.
Stearns said he had expected more seniors to attend, based on his experience at his prior appointment in Bullhead City, Arizona, where the corps held two SVBS events. The event originated when one year, during a corps review, he was asked why the corps didn't offer VBS. Stearns replied that only 7 percent of the area population was under age 18, which meant that all the local churches were competing for that small number of children. Major Martha Davey, now retired, then suggested, "Why not do it for seniors?"
The Stearns made it happen. SVBS takes extra work, since prepared VBS materials are not available for seniors. In Bullhead City, SVBS was standing room only by the end of the first week. The second time around, it was standing room only the first day. Community involvement increased the second year, including volunteers from Wells Fargo Bank who barbecued for the participants.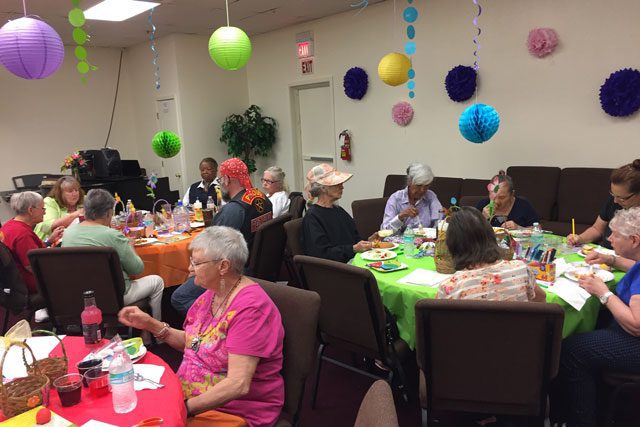 "In Bullhead City, we had back to back to back soldier classes after SVBS," Stearns said. "The church grew because of it. That was a nice blessing."
When the couple transferred to Olympia, Stearns wasn't sure about holding SVBS. He gives Dora the credit for the Olympia SVBS.
"Dora is the inspiration behind doing it again," he said.
Next year's SVBS event is already on the Olympia calendar and will again coincide with National Doughnut Day.
"I'd like to see it spread to other corps because it does grow the church," Stearns said.