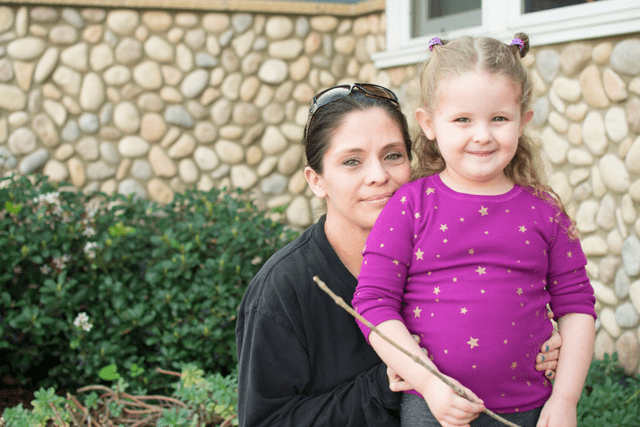 New grant expands rapid rehousing efforts in San Diego
Funding will be implemented this summer.
By Kristin Marguerite Doidge –
The Salvation Army of San Diego recently received funding from the city's Housing Commission to double the capacity of its rapid rehousing program, which helps people with rent subsidies for up to two years in addition to follow-up services and case management.
But leaders in the area are hoping to work towards prevention to keep people from needing those services in the first place.
"We emphasize prevention first," said Paul Armstrong, director of social services for The Salvation Army of San Diego. "There's more need than there is supply when it comes to housing, so diversion is a priority."
He added that the Salvation Army is primed for prevention because it has flexible funds to help mitigate the "ripple effect" that tends to create housing issues for the most at-risk, such as helping out with a car repair so that a person can still get to work and continue to pay their rent on time. He also said that San Diego's homeless count, one of the highest in the nation, has dipped slightly in the last year—from around 9,000 to 8,000 residents—although that number is frequently fluctuating.
Still, for San Diego residents who find themselves in need of housing, The Door of Hope offers a seven-acre campus and programs designed to get families out of their homeless situation as quickly as possible—ideally within 30 to 45 days.
The new grant, which will be implemented this summer, will allow Door of Hope Director Megan Dowell and her staff to serve an additional 40 families (or about 100 people) during the next two years. Families apply through the countywide coordinated system and complete an assessment. That means people experiencing homelessness get a score and are matched to assistance based on the level of intervention needed.
"We always try to apply the lightest touch," Dowell said. "There's a wide range of needs, and not every family will need a rent subsidy for 24 months. Some might just need case management or other forms of support."
That support often comes in the form of rental housing advocate as the Army works with landlords to help them understand why someone who doesn't look ideal on paper can still make a great tenant. A housing specialist can address barriers such as poor credit scores or past evictions.
"You're helping someone, and you're getting someone from the The Salvation Army or another social services agency to help walk alongside the family," Dowell added of the benefits for landlords considering families in need.
"While at Door of Hope, I learned how to budget, pay bills on time, save money, parenting skills, sobriety classes and received therapy for my children and me," a resident recently shared. "The Door of Hope taught me how to live."
Sometimes learning how to live means knowing when to draw on resources to help with transportation or childcare. A designated case manager helps with those and other challenges as they arise, either with the landlord or the tenant, acting as a liaison throughout the 24 months as funding is phased out and the families learn to live independently again.
But living independently doesn't mean living alone, Armstrong said, noting that families are most likely being rehoused in a new neighborhood and community connections might have been cut off in the transition. When it comes to inviting new friends over, something as simple as not yet having furniture can only add to the stigma.
"God made us social," he said. "A lot of times we underestimate how crucial it is to connect."
That's where he believes the Salvation Army's "secret formula" comes in—the full spectrum of care—and the opportunities to connect with other corps services and activities, such as game nights or cookouts.
Armstrong also hopes to build an old-fashioned "meal train" in the future—something churches have done in the past to help welcome new families to the neighborhood.
He noted that a number of other plans are in place to continue to address the homelessness crisis in the area. In the near future, a joint transitional/rapid rehousing project with the Housing and Urban Development Department (HUD) will allow The Door of Hope to expand by 100 beds. And a new housing navigation center will also be opening soon.
Dowell said the recent influx of funds is exciting because it allows more families to be served, particularly in helping them to connect to other community resources that help with budgeting, income and employment so they can sustain their housing long after the 24 months has concluded.
"We know the negative impacts of homelessness," she said. "The hope is that we can help families maintain the rent on their own, knowing we're here as a safety net."