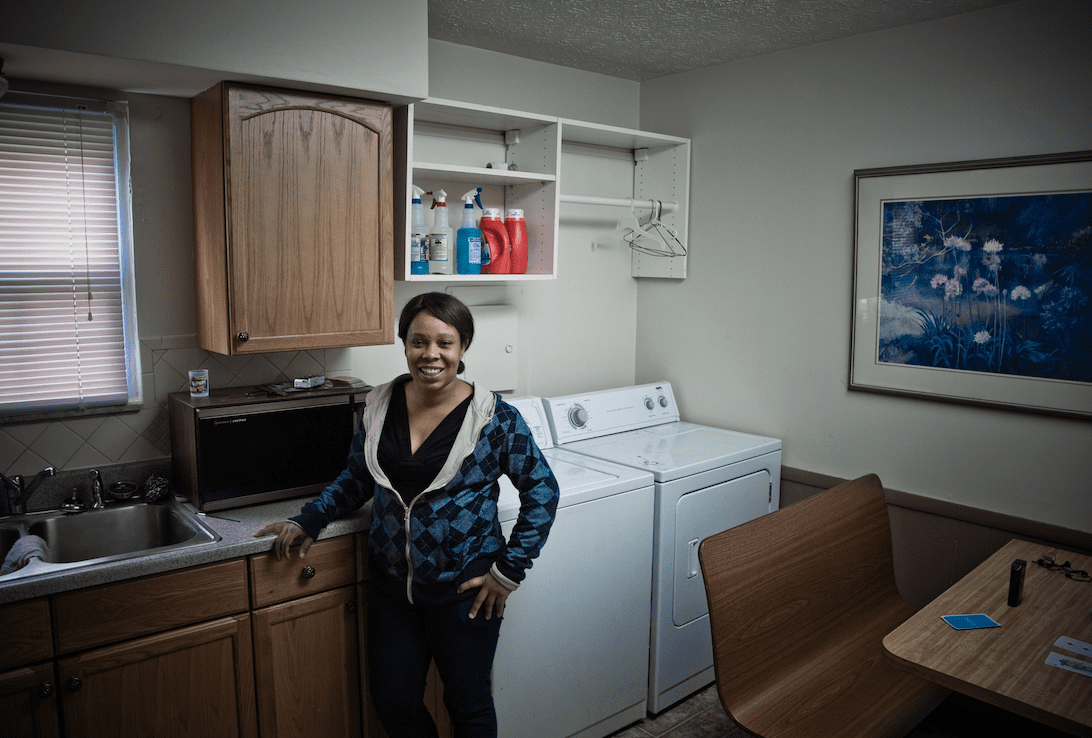 New grant allows Salvation Army to provide rental assistance in Colorado
With payment of past due amounts expected in the coming months, more resources are needed.
By Caramie Petrowsky–
The Salvation Army Intermountain Division started cutting rental assistance checks to struggling Coloradans in mid-May after it was awarded a contract from the State of Colorado. 
The new funding for $467,500 came in mid-April from a Department of Local Affairs (DOLA) grant. The funds, which total $3 million, are earmarked to help families who were below 50 percent of the median income (by county) before March 11.
The Salvation Army is one of two agencies providing statewide support of the rental and emergency assistance. The remaining roughly $2 million is funding more than a dozen smaller agencies focused on specific communities around the state, Baluyot said. 
"The state wanted to target low-income people because they felt they had less of a safety net," said Kristen Baluyot, Denver Metro Social Services Director for The Salvation Army Intermountain Division, though she points out people with higher incomes are often overextended as well and not immune from needing help.
It took The Salvation Army almost a full month to distribute the money—the first check was cut May 12—because of the stringent requirements and amount of paperwork required, including two client packets that need state approval and a wet signature.
As of May 15, Housing Now—the division's expert team of case managers who work with households experiencing or on the verge of homelessness—had distributed $25,000. Baluyot guesses The Salvation Army will spend at least $100,000 of the funds by June 1, and that the rest will likely be exhausted come July.
"Once it gets going, it'll go pretty fast," she said.
Additionally, as of early May, the Intermountain Division had given out $490,000 in rental assistance in what Balyout calls "uncontracted dollars": "That was just money that we as The Salvation Army [used] to help out," she said.
Indeed, the demand for help has been unprecedented. More than 4,700 calls flooded the division's call center in April alone, compared to the 1,000 it would typically average. The majority of those calls—73 percent—were for rental assistance. 
Recently, Lily Maddux, a case manager for Housing Now, has been handling cases for people unaccustomed to asking for help. Unlike her usual cases, these are individuals who don't have issues specifically related to poverty or marginalization, or those with barriers around disabling conditions and resource-poor social networks.
"These are individuals and families who have never called around trying to get assistance with their bills before, and many of them have been at the same residence for 10-plus years," Maddux said. "In terms of the population Housing Now normally works with, this is unheard of. We are seeing homeowners that have lived at their home for the last 20 years suddenly finding themselves unable to pay their mortgage."
Mortgage companies offering "deferments" expect all three deferred months to be paid in full at the end of those three months, Maddux said. That means that a person's mortgage that is typically $1,500 per month, now becomes a $4,500 payment.
"After three months of little to no income, this is an impossible task for many," Maddux said. 
With the DOLA funds, people can get rental assistance up to three times. As it's structured, DOLA pays up to 70 percent of their rent, while the renter is responsible for the remaining 30 percent, Maddux said.
A family who recently applied for rental assistance illustrates what some families are facing. Prior to the pandemic, both parents were working and becoming financially stable. Then the state lockdown hit. One of the parents lost their job while the other parent was forced to quit their position after the public transportation system they were using to get to work reduced its routes. "They could no longer get to work anymore," she said. "They lost both of their incomes and have children. It's really heartbreaking."
While unemployment is starting to show up for some people, it doesn't cover the full cost of living, Balyout said. 
"The Salvation Army is here, we're doing the most good and we're helping many, many households but more resources are needed," she said. 
As such, Balyout is focusing efforts on securing more unrestricted rental assistance funds via foundations and private grants. 
"We're going to see a wave of people becoming homeless, and many for the first time," she said. "I'm afraid for the future of our country and for the future of the children who will be experiencing homelessness. Right now, people are in this holding pattern, but once life returns to normal and the expectations to pay rent or mortgage return, the world is going to fall apart for many people and we as a system aren't equipped to handle that. We as The Salvation Army want to be there for people during these hard times but we're not equipped. For all of us who work in homeless services or in some capacity preventing people from becoming homeless, the writing is on the wall."
Elsewhere in the West, some cities are beginning to craft ordinances extending deadlines for repayment of past due rents to help households financially impacted by the pandemic.
HOW TO HELP:
If you'd like to make a monetary donation, please click here to make a gift.
Text 'GIVE' to 52000 to make a $10 donation to The Salvation Army. This will automatically add a one-time donation to your next mobile phone bill.
For information about volunteering, please visit volunteer.usawest.org.
To learn more about how to support The Salvation Army's relief efforts, please click here.