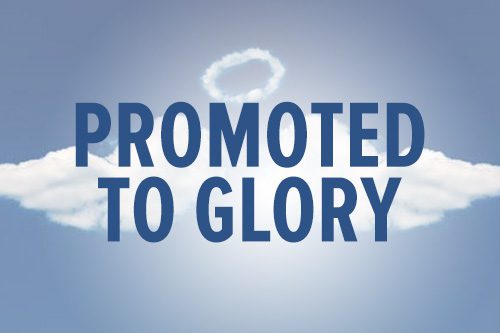 Major John Webb
Nov. 20, 1938-April 16, 2016
Major John Webb, 77, was promoted to Glory April 16 from Surprise, Ariz. .
John Webb was born Nov. 20, 1938, to a family of third-generation Salvationists.
Webb and DeLois Bartee (Dee) were single cadets in the Pioneers Session, 1958-1959, at the Salvation Army Training College in San Francisco. Their first appointments took them both to Alaska: Webb to Petersburg and Bartee to Kake. They became engaged soon after arriving; however, another suitor pursued Bartee relentlessly. After three months, Webb and Bartee both resigned and moved south to get married.
Twelve years later several officers showed up at the Bellingham, Wash., hospital where Webb worked as a respiratory therapist proposing a return to officership. Two months later, in April 1972, Lts. Webb found themselves in San Diego as administrative trainees at the Door of Hope.
For 23 of their 32 years as officers, the Webbs ministered in social service appointments. Whenever Webb met a challenge for which he felt inadequate, he returned to school, eventually earning an Associate of Arts, in administration, a Bachelor of Arts in business and marketing and a Master of Arts in human resources.
While serving as a corps officer, Webb obtained a Master of Arts in biblical archaeology. For six summers he worked on the dig site at Hazor, Israel. After he retired, Webb taught for several years on reading ancient pottery and on Jewish festival observances.  
An accomplished musician, Webb started with the violin at age 5 and performed throughout his school years. He joined his first Salvation Army brass band at age 12, and over the years played  every instrument except trombone. He marched with The Salvation Tournament of Roses Parade Band for nine years. Additionally, he played in community bands and orchestras whenever possible.
For 35 years, Webb was active in the Kiwanis Club, and held several offices.
Webb is survived by his wife, Dee; son, John (Sandy); daughter, Heidi (Timothy Casey); grandchildren: Bryan (Natalie), Jordan (Kristen), Helen and Edward; and great-grandson, Jasper.
A celebration of life service is planned for October 2016 to allow family members from England to attend.