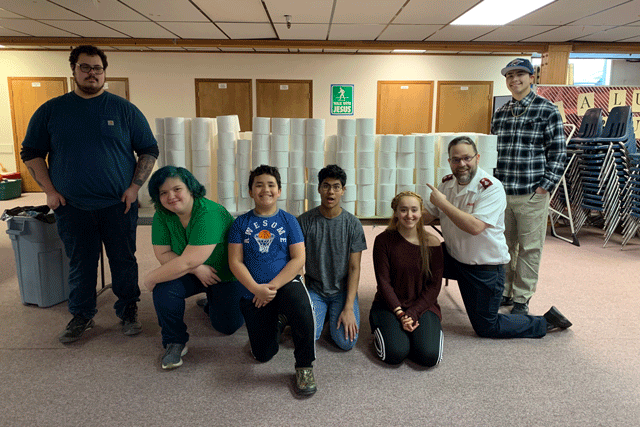 Juneau Corps youth provide essentials for seniors
Youth prepare toiletry bags for elders living in senior residences.
By Karen Gleason – 
Juneau (Alaska) Corps young people came up with a project to help the community elders during the COVID-19 crisis—toiletry bags.
"It was fun," 15-year-old Reilley Halverson said. " I think the seniors will feel thankful when they find toilet paper on their door."
Clearly the world has changed when toilet paper at the door is greeted with more enthusiasm than flowers would be.
"With everything going on and all the havoc that people are feeling, people going to the stores and buying out everything are not thinking of the elders," Christine Coulson, age 14, said.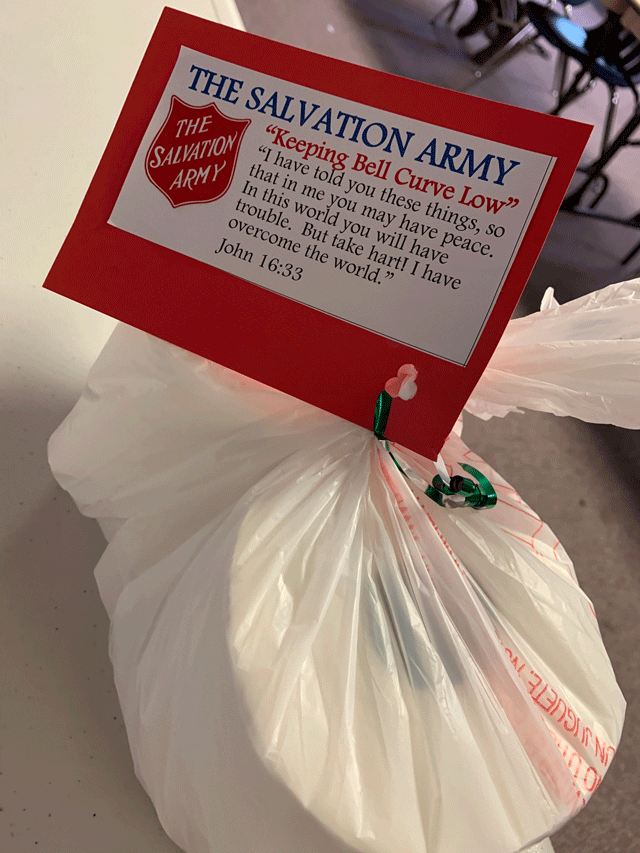 Realizing the over-buying of toiletry items was impacting the elders—among those most vulnerable during the current health crisis—the corps youth came up with the plan. 
"The need seemed present and our young people stepped up to the plate," said Major Gina Halverson, Juneau Corps Officer with her husband, Major Shane Halverson. 
When Shane Halverson sent out a media call to the community regarding the elders' need for toilet paper and hand soap, people responded, delivering toilet paper packages to the corps. Hand soap was already on hand, thanks to donations from area hotels and the cruise ship industry.
The young people prepared bags with two rolls of toilet paper and hand soap, along with scriptural words of encouragement. They tied the bags so they could be left on the elders' front doors, to avoid direct contact during this time of social distancing. 
"Our young people put the packages together with joy and willingness," Gina Halverson said. "They really have an amazing heart of giving."
They prepared enough bags for two senior individual living residences—Fireweed Place Senior Apartments, run by Tlingit and Haida Regional Housing Association, and Mountain View Apartments, run by Alaska Housing.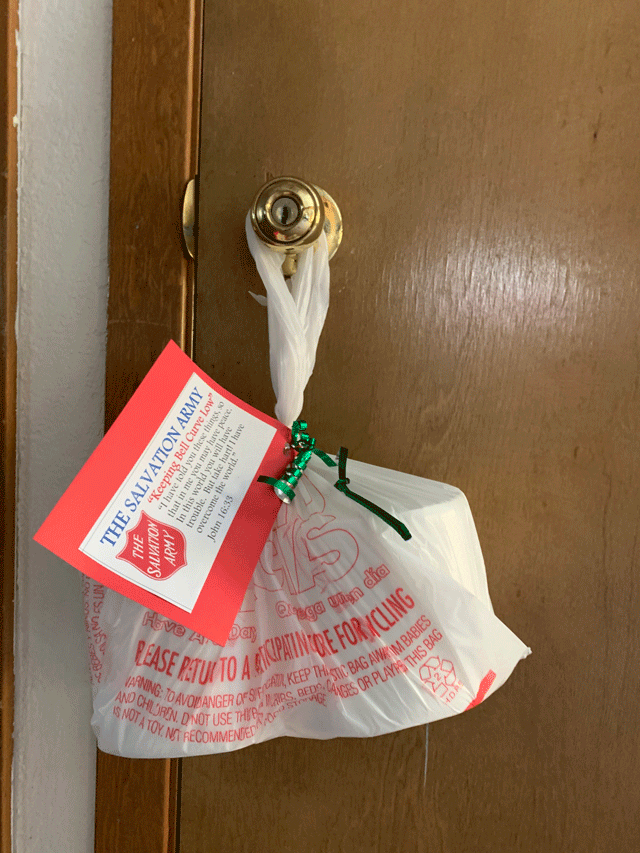 "It was fun helping out, getting all the bags in order," 14-year-old Steven Carlson said.
The bags were picked up by the senior center representative, as the buildings were closed to help keep the elders safe from COVID-19. The staff there put them at the elders' doors. Outside visitors, per CDC guidelines, are currently not allowed.
Eleven-year-old Austin Halverson articulated the situation: "I like helping our elders, so they don't get sick and die; I don't like them dying."
The senior residences were happy to receive the bags. Resident Kevin Allen simply said, "thank you for thinking of us."
The corps plans to continue the project.
"We will keep this ministry going as long as COVID-19 threatens our elders," Gina Halverson said.