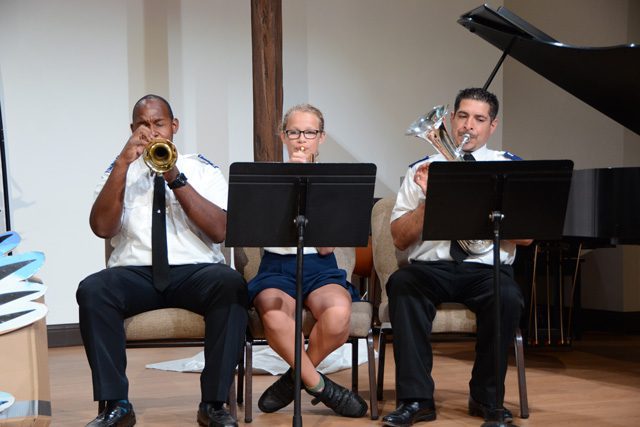 How sweet the sound
Vacationing commissioner teaches fast-track brass.
By Hillary Jackson –
Singing "Amazing Grace" on a Sunday morning may seem as standard as it gets, but on Aug. 12 at the Long Beach (California) Citadel Corps, the age-old hymn marked the beginning of a new thing in the lives of some of the corps' members, who recently challenged themselves to join in the rich musical history of The Salvation Army by learning brass instruments.

After the congregation and brass band made it through the first verses of the familiar hymn, Corps Officer Captain Sergio Garcia stopped the music to share a story about one of the band's newest faces.

Nathan Escamilla needed a place to practice the baritone, so he decided to play in the park. Not long after, he was approached by a police officer, Garcia said. The officer was there to stop him, but after Escamilla shared with him, the officer said, "I don't like brass, but I like 'Amazing Grace.' You can keep playing."

Escamilla was an ARC beneficiary, but recently left the program after being offered a job as a restaurant chef. He felt the responsibility to take care of his nine children. Before, he said he would have chosen to feed his addiction instead.

From the stage, Escamilla smiled and looked at his mom, who sat in the front row. He was one of six people who dedicated themselves to learning brass instruments at a fast pace, under the guidance of Commissioner Dick Krommenhoek, with the goal of performing with the band.

Recently retired from active service as a Salvation Army officer in The Netherlands, Krommenhoek's musical compositions are used throughout the Army world. He and his wife, Commissioner Vibeke Krommenhoek, vacationed in Long Beach for two months to visit their daughter's family, which is active in the Long Beach Citadel Corps.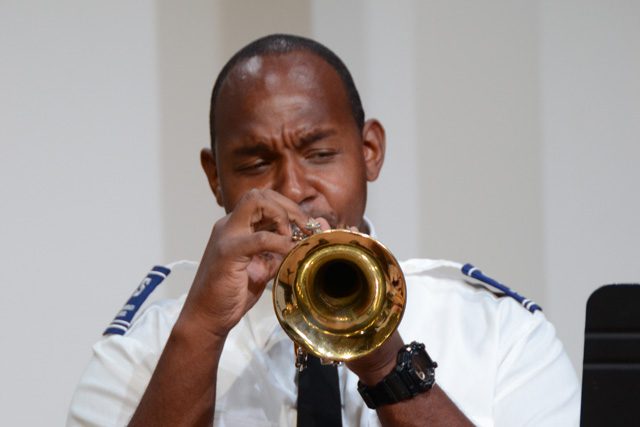 As someone who admittedly "cannot sit still," Krommenhoek said he asked Garcia how he could help. With Krommenhoek's musical legacy, Garcia had just the task.

Garcia had recently announced lessons for a junior band, and someone asked, "What's the age limit?" Garcia said there wasn't one and was surprised by the amount of adult interest.

The corps opened up lessons to anyone who wanted to learn. The result? Six participants of different ages and backgrounds.

Half of the group consisted of former ARC beneficiaries, like Escamilla. The others included a soldier in the corps, Captain Joshua Sneed and his 11-year-old daughter, Emily.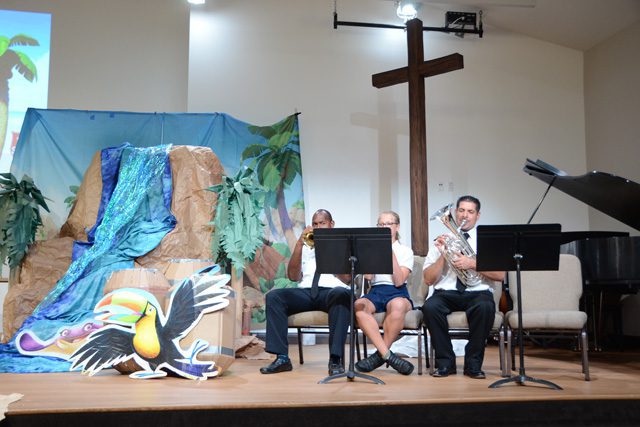 "One of the great things about Commissioner Krommenhoek is that he can work with people who have no music experience whatsoever or people who have music experience. He has tremendous patience for teaching," Garcia said. "I'm grateful for him not only teaching our students but preparing our leaders so that we can continue this process."

The fast-track to learning brass required dedication. The group met three times a week for six weeks, and practiced on their own time in order to be ready for their inaugural performance with the corps band. For Krommenhoek, this teaching scheme is all a part of a greater plan.

"Music is extremely important in The Salvation Army, and being involved in a group that makes music is vital because it also gives fellowship with other people," Krommenhoek said. "This is just an opportunity to see if they can get on the way of learning to play an instrument, but the aim is to make music for God, and the aim is to do that with other people."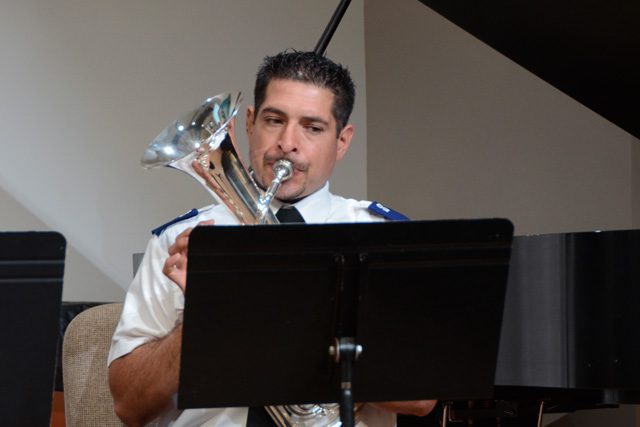 Due to the time commitment required to reach the level necessary to perform, three members of the learners group were ready to play with the corps band on Aug. 12: Escamilla, Nigel Campbell and Emily Sneed.

The morning of their brass band debut, Escamilla and Campbell sat in a practice room and helped each other tie their ties, with support from classmate James Cahill, who joined too late to perform. While they spoke of being nervous, they also recognized how far they'd come in such a short time.

"You couldn't even make a noise," Cahill said, recalling Campbell's first attempts at the coronet.

Campbell jokingly demonstrates a before and after on the instrument, moving from cacophonous sounds to the pleasing first few notes of "Amazing Grace."

"I can do that only as a result of practice," Campbell said. "This is giving glory. This is a part of the work."

Campbell is a former ARC client, who was once found behind a dumpster with meth. He became a soldier the same time as Cahill, his roommate, and he now works for The Salvation Army.

"I'm here because I had something happen in my life," Campbell said. "Today around the world, billions of people are coming together around one book, and to give praise and worship to the Lord who saves…and they'll be doing it whether in song or dance, prayer and worship, and I get to follow in line with that. And I get to do my part. I get to feel like a kid again, and I'm 38. I get to enjoy doing something that I'm pretty sure my mother definitely approves of."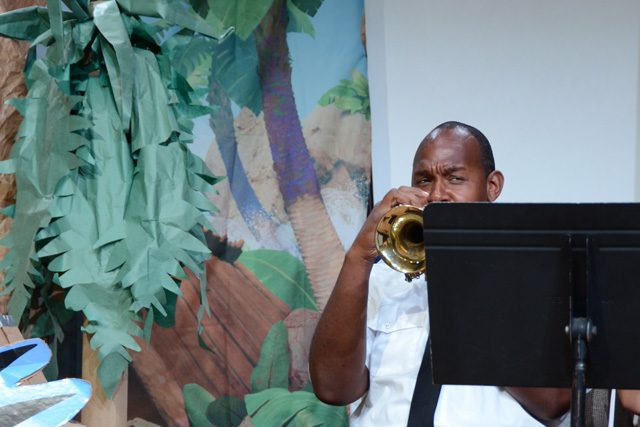 After journeying with the men through this time, Krommenhoek charged Campbell and Cahill to continue to encourage Escamilla, who recently celebrated 100 days of being clean. All of the men understand the challenges facing those in recovery, making the opening hymn all-the-more relevant.

"How moving and exhilarating it is that all these people can personally testify about God's amazing grace, which they have experienced in their own lives and heart," Krommenhoek said.

Escamilla is the first to tell you he's a new creation.
"I feel that the Lord just laid it upon my heart to serve him and worship him—out with the bad, in with the good," Escamilla said. "In playing the instrument, it just brings joy and warmth to my heart. And it's therapeutic. It gets me through the day."
During "Amazing Grace," Escamilla's mom, Linda Billi, proudly snapped iPhone pictures of her son. For Billi, the journey has been long.
"I had many sleepless nights, many tears, crying out to the Lord for his journey to go back to heaven because he was in the wrong direction," Billi said. "And now that he's on that journey, it's been so calming and peaceful. I'm just so proud of God for his faithfulness and his loving grace, that he could bring my son back as he has done."

By watching Escamilla's dedication in learning the baritone, she said she has renewed hope.

"Everybody has embraced him and accepted him and put their arms around him," Billi said. "Regardless of where he was, they picked him up—and it's bringing tears to my eyes."