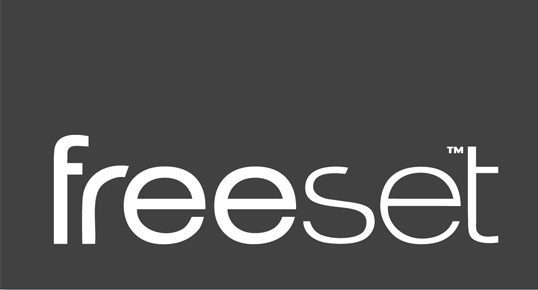 Goods for good
Freeset presents opportunity to fight trafficking through The Salvation Army.
By Chadwick Phillips –
The Salvation Army has always aligned itself with transparency. So, it is no wonder fair trade programs have grabbed the interest of many throughout the organization.
Assembly line production has cut costs, sped up production, and has met the demands of consumers around the globe. These are all great in a time when the consumers demand instant gratification. But, what lies behind the closed factory doors may be surprising.
"I really feel like we don't really realize in the West how powerful it is to be a consumer," said Major Danielle Strickland, Western territorial social justice secretary. "We think that consuming is a passive exercise, but it's actually a really powerful currency."
The Salvation Army has taken a position to combat harsh working conditions by purchasing many of its goods for events and conferences from fair trade organizations. One of Strickland's goals is to introduce and integrate new fair trade businesses with The Salvation Army. Freeset is one such company.
"I've actually personally been ordering t-shirts for events from them for a long time," said Strickland. "They're really easy to work with, so it's a great place to consume."
Since 2001, Freeset has been offering alternative employment to those in sexual exploitation throughout Kolkata and West Bengal, India. The company seeks to prevent those that are deemed vulnerable and at risk from being trafficked into the sex trade.
"At its core, Freeset is in business for freedom and seeks to actively be involved in holistic care—physical, emotional, and spiritual," said Annie Hilton, Freeset co-founder.
Freeset employs around 225 women. Each year, around 60,000 tees, 250,000 bags, and 12,000 scarves are handcrafted from organic cotton by Freeset employees.
"The women earn monthly wages. We seek to pay higher than the stated award," Hilton said. "Over and above this, they receive access to health insurance and provident funds."
Freeset has a network of distributors in the U.S., Canada, Australia, New Zealand, Singapore, and the U.K., and distributors work with customers and clients to create custom products.
"All profit made is reinvested into hiring of more staff, buying new equipment, and resourcing new business start-ups," Hilton said.
Freeset also uses profit to employ healthcare professionals, social workers, and early childcare teachers.
"Expansion of the businesses means more freedom," Hilton said. "And that is the core of what we do."
Partnering with The Salvation Army would mean sustainable, steady work for the women employed by Freeset. Furthermore, it would give the company the opportunity to extend employment to many other women freeing them from the sex trade.
Strickland sees partnering with Freeset as an easy way for The Salvation Army to help in its fight.
"We already are in the business of purchasing marketing merchandise and we're looking for people to do that with," she said. "We're always making t-shirts for events. Just by purchasing those t-shirts we are helping the fight against sex trafficking. We're always looking, in the Western Territory, for ways in which we can help enable people to be part of the campaign to combat trafficking. This is just one easy one."
Strickland also hopes that a new partnership could help expand the fight against trafficking by creating new jobs here in America.
"We're also looking at potentially creating some screen-printing businesses with survivors of trafficking and vulnerable people here in America," Strickland said. "We're dreaming that the final partnership piece will be to receive the shirts and then screen-print them here in America by women surviving sex trafficking. We're hoping that that might be part of a completing of a chain of freedom. I think that would be a beautiful demonstration of how God's kingdom works and what empowerment looks like."
Hilton sees a partnership with The Salvation Army as a chance to grow the business, but not just for profits' sake.
"We remain passionate about women being exploited and vulnerable," Hilton said. "Poverty forces families to exploit and traffic their own daughters. Society forces those born into brothels to remain in them. We need to grow simply because the need is so great. Freeset is not out to further its own kingdom, but we remain committed to growing his kingdom and seek to help support other freedom businesses working locally and globally."