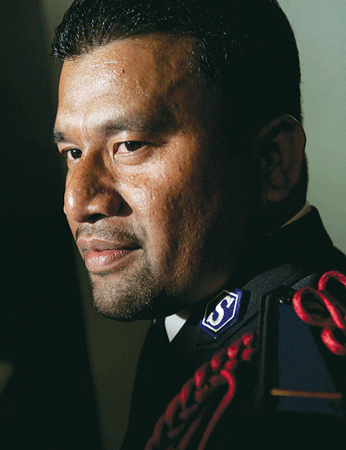 From experience and with anticipation
Dear Disciples of the Cross,
As this leg of your ministry journey begins at Crestmont and you are welcomed home, we, the Proclaimers of the Resurrection, want to share with you a few important truths that we found helpful to learn early.
God's training college, though a divine and holy place, is full of humans—human staff, human officers and human cadets with very human kids. Mistakes will be made—some mine, some yours, and a few of them theirs or ours. Forgiveness, grace and especially love truly go a long way.
While here, hold tight to the calling God placed on your life. Allow the Holy Spirit to work in and through you. Your time at the training college will go fast, so make the most of it. Learn from those around you, develop lifelong friendships, seize every opportunity to learn and grow, ask questions, be bold, and nurture your relationship with God. Enjoy these two years and keep focused on God.
Cadet Jessica Stack, second-year cadet
When we arrived on campus, I could not believe that we were finally here. The surroundings alone should take your breath away, but my focus was on the fact that we made it. We are here, God chose us among many people to be here and this is where we belong.
Another day, I believe it was during chapel, I got this image in my head: I felt like a tiny grain of sand among a whole beach full of sand. I was one of billions, that one grain of sand he has chosen, not because it is any greater or smaller, any more spectacular or frail, but because it is just right for being thrown into the melting pot and among so many others, to be transformed into a piece of glass that will magnify God, and let him be known.
What a blessing, and how humbling to know! I pray that God will melt away all that does not belong in me, and that he will mold me into exactly what he desires me to be.
Cadet Stella Oware, first-year cadet from the Denmark Territory