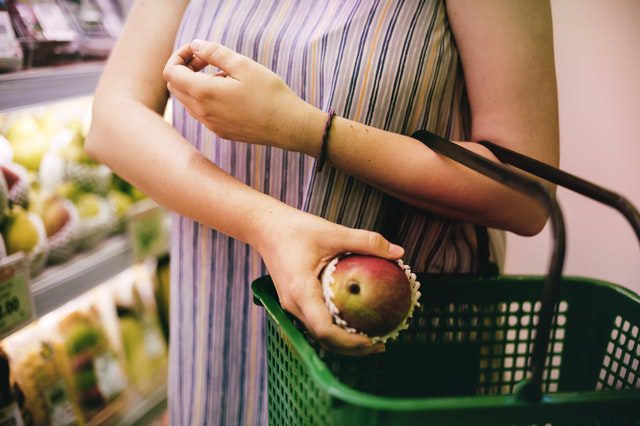 Dignity through Client Choice
Hobbs Corps receives $50,000 from J.F Maddox Foundation for new program
By Vivian Lopez –
Major Lisa Smith had a vision for the food warehouse at the Hobbs (New Mexico) Corps. Smith wanted the facility to be more than a distribution area for prepackaged food pantry boxes. She wanted to give clients a choice when it came to the food they were taking home.
"It's one thing just to give someone a box and say, 'Have a nice day,' but I think clients need to have some kind of skin in the game," Smith said. "They need to be able to make decisions."
With the support of Southwest Divisional Commander Lt. Colonel Kelly Pontsler, Smith approached the J.F Maddox Foundation, a philanthropic organization serving Southeastern New Mexico, with an idea to start a client choice food pantry program at her corps.
"The J.F Maddox Foundation is all about people," Smith said. "They want to invest their money in programs that will help people."
The foundation awarded the corps $50,000 to get the program started.
"The J.F Maddox Foundation is proud to partner with The Salvation Army of Hobbs in order to help expand services to those in need," said J.F Maddox Foundation CEO Bob Reid. "The conversion to the 'Client Choice Pantry' model is a long contemplated strategy that provides for specific needs while maintaining client dignity."
Expected to open in August, Client Choice functions based on a point system, in which clients are allotted a specific amount of points every 30 days based on their household size. Clients "shop" for food with their points. Volunteers then tally up the points at checkout.
The Client Choice program setup is similar to that of a typical grocery store, with gondola shelving units and coolers filled with everything from fresh produce and canned goods to bread and snack foods. Healthier foods have little to no point value, while more processed foods have higher point values.
Smith hopes clients use the food received from the program as a supplement to what they get from food stamps and other resources. To qualify, clients must submit proof of income.
"The purpose is to encourage people to be able to make healthy choices and empower people to make decisions," Smith said. "The points are treated like money, and this encourages people to use limited amounts of money wisely. They will have to go and spend it, be responsible, and make better decisions."
In addition to the funds received from the J.F Maddox Foundation, the program is already receiving a lot of community support, with the local Albertsons and Walmart donating produce.
"The reaction to and support from the Hobbs community has been amazing and positive, and we are deeply grateful for the ongoing assistance of the J.F Maddox Foundation," Pontsler said.
Smith would like to see the program expand and be utilized as a springboard for other social services, including nutrition, cooking and adult education classes, and serve as a connection to other resources.
She hopes clients will learn to make better food choices from the program.
"It needs to be a learning experience, not just an entitlement," Smith said. "This helps their self-esteem knowing they can make decisions about basic activities such as eating."