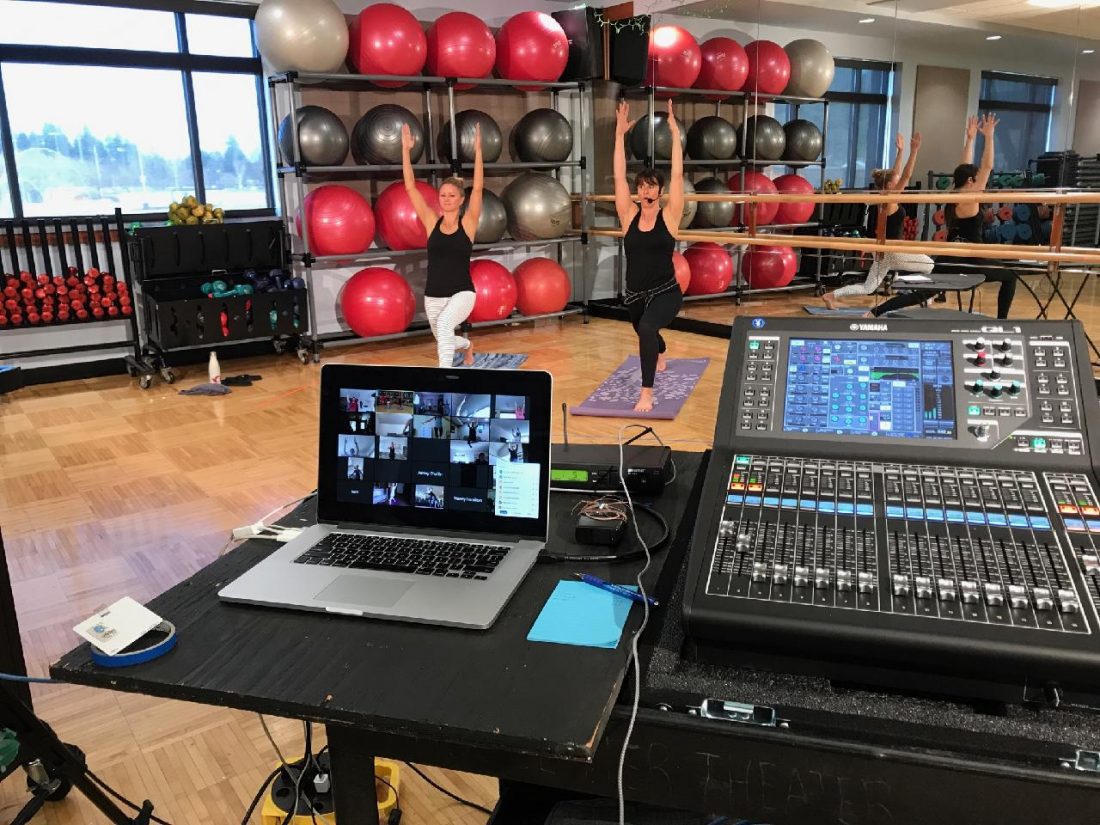 Coeur D'Alene Kroc Center launches virtual exercise classes
Although it's now providing emergency services, the center still supports community fitness.
The Coeur d'Alene (Idaho) Kroc Center is committed to helping its community stay fit and healthy during the COVID-19 crisis. First and foremost, however, it has transitioned to an emergency services center.
"We are meeting the needs of our community and yet remaining committed to our members who are sheltered and no longer able to take advantage of their fitness memberships," said Major Ronda Gilger, Kroc Center Corps Officer with her husband, Don.
 The center has transitioned to a virtual exercise platform—through a partnership with Innovation Collective—offering daily classes until at least April 4. The classes are free for the next few weeks and then will be open to members. Held on the online meeting platform Zoom, participants can virtually engage with instructors alongside their peers.
Gilger said the center went live in just three days with classes for both adults and children, accommodating up to 100 individuals in a session. Classes include: yoga, pilates, zumba, and NIA (Neuromuscular Integrative Action). 
Wade Isley, Corps Ministry Specialist, said the first virtual class March 20 had about 60 participants. "I would consider it a huge success," he said. People continued to show up online the week of March 23; more than 40 participants logged in for Group Fit on Monday and Tuesday mornings.
While the virtual exercise classes are free, the Kroc Center is asking members to consider maintaining their memberships during this time of crisis. Although they can't utilize the center as they normally would, their membership fees allow The Salvation Army to help the community by providing emergency services and supplies as well as assisting in the support of over 200 Kroc Center employees.
See more about the Kroc Center's response during the COVID-19 crisis here.
HOW TO HELP:
If you'd like to make a monetary donation, please click here to make a gift.
Text 'GIVE' to 52000 to make a $10 donation to The Salvation Army. This will automatically add a one-time donation to your next mobile phone bill.
For information about volunteering, please visit volunteer.usawest.org.
To learn more about how to support The Salvation Army's relief efforts, please click here.