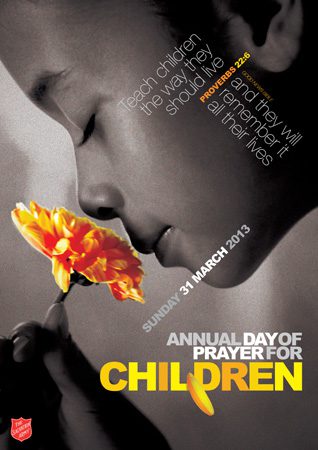 Annual Day of Prayer for Children 2013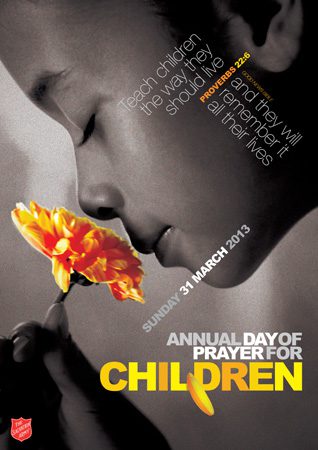 The last Sunday in March has been set aside for The Salvation Army's Annual Day of Prayer for Children. Salvation Army corps (churches) and centres around the globe are encouraged to place the world's children before God in focused prayer, acknowledging that they are precious in the sight of God.
The Bible verse chosen for the 2013 Day of Prayer is: 'Teach them the way they should live and they will remember it all their lives' (Proverbs 22:4 Good News Bible).
Because Sunday 31 March is also Easter Sunday this year, the option has been made available to mark this special day on the following Sunday, 7 April.