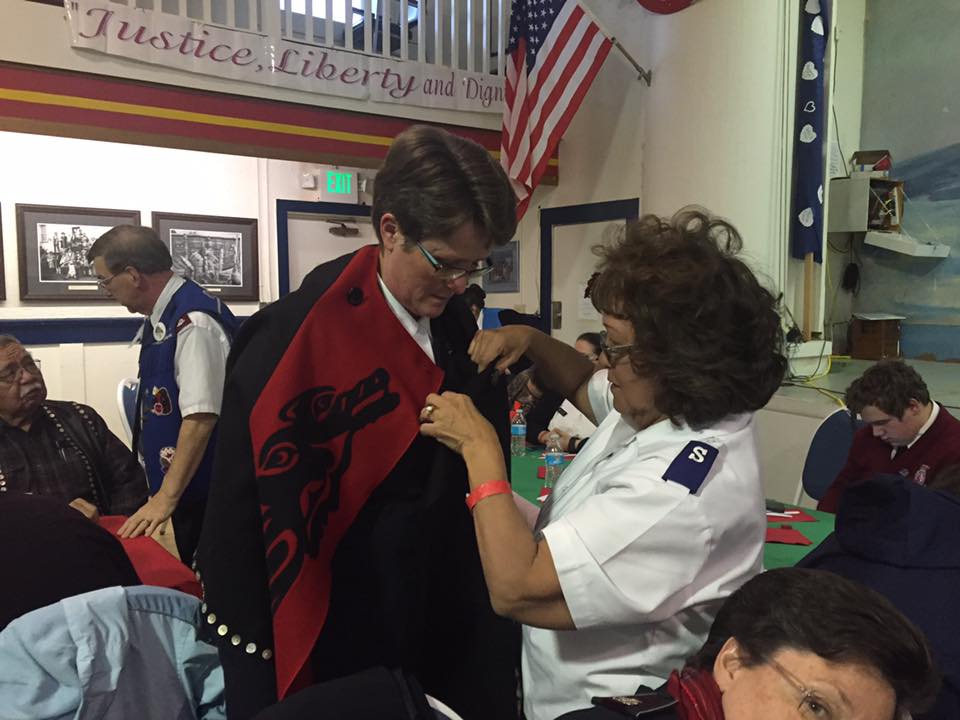 Alaska looks to 'Greater Things'
[gss
gallery ids="18425,18423,18419″]
Sitka hosts 2016 Alaska Congress
By Thomas Brown –
Nearly 200 officers, soldiers and friends gathered March 17-20 in Sitka, Alaska, for the annual Alaska Congress.
Delegates traveled by plane or boat to Sitka, a fishing town home to almost 9,000 people, for the celebration of "Greater Things," based on John 14:12.
Territorial leaders Commissioners James and Carolyn Knaggs, with other territorial cabinet members and the Territorial Youth Band, joined Divisional leaders Majors George and Jeanne baker for the events, including a parade of witness through town, men's and women's rallies, a youth rally, and workshops for evangelism and development.
The customary bazaar featured crafts and homemade goods from individual corps, from beadwork to seal oil, salmon eggs, venison, shirts and hats.
During a dinner hosted by the Alaska Native Brotherhood, the territorial leaders, divisional leaders and Bandmaster Neil Smith were given names in the Tlingit language and welcomed as honored family members. The Bakers, who will take new appointments in June as leaders of the Sierra del Mar Division, received a farewell during the congress.
"It was a great experience to be in congress in Sitka," Territorial Commander Commissioner James Knaggs said. "The Alaska Division is marked by the beautiful Spirit of God."
In preparation for the 125th anniversary of the Army In Alaska in 2023, delegates participated this year in helping to identify people in photos that will narrate the journey of ministry here.
The Alaska Congress will be held in Hoonah in 2017.