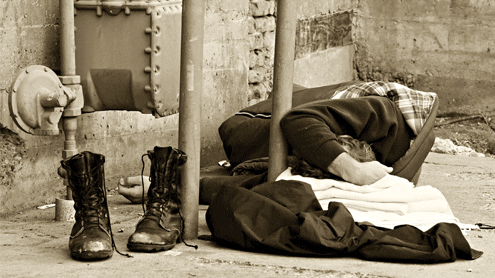 Youth for Social Justice "TAPIOCA—Craving 'Sweet Justice' "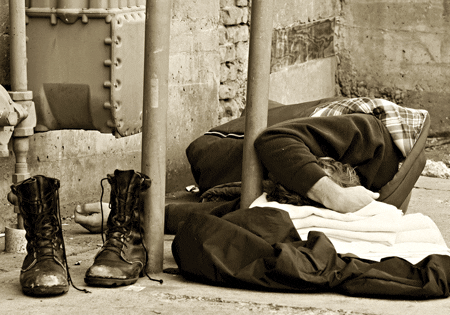 By Megan McQuade
Justice is sweet, the saying goes.
To meet that desire for sweet justice, a group of Western Territory young adults formed TAPIOCA—Territorial Action Planning Initiative On Creating Awareness—in January 2011 after attending "A Time To Be Holy" conference in Canada.
The group is committed to raising awareness of and taking action on causes related to social justice, communicating and sharing resources on its Facebook page (search for TAPIOCA).
TAPIOCA's strategy team meets each month via conference call to discuss social justice initiatives in their local corps and division, and how to get more people involved. The group is working toward connecting efforts of the territory's Spiritual Life and Social Services departments with those of youth and young adults. To help make this happen, TAPIOCA chooses one topic each month for its focus, seeking creative ways to raise awareness on the topic through social media and by hosting corps activities, with the goal of getting people to take action.
In September 2011, in conjunction with the Call to Prayer for Sex Trafficking Victims, TAPIOCA participated in an online "I Am Traffic Jam" campaign with the Canadian, New Zealand, and Australian territories. Young adults from the Southern California, Del Oro, and Golden State divisions hosted prayer rooms and fasted within their corps. One member, Stephanie Freeman from Alaska, created a presentation on trafficking that was shown at her college, corps and even at Alaska's officers' councils. Many of the youth attended documentary screenings on the global sex trade, including the documentary Nefarious sponsored by Newsong Church in Irvine, Calif. The young adult retreat hosted by Southern California Division focused heavily on social justice.
To coincide with the International Social Justice Commission's October 2011 Call to Prayer for Corruption, TAPIOCA addressed the issue of poverty, posting new statistics every day on Facebook relating to poverty and encouraging others to join them on Oct. 17 in living on no more than $1.50, the average daily wage for much of the world.
TAPIOCA ended 2011 with an invitation for people to join them on Dec. 17 for "I'll Fight Day," a time to make a difference in their corps and community in practical ways. Young adults around the territory literally took to the streets—cleaning up parks, returning shopping carts, providing free gift wrapping at local malls and finding other ways to help local businesses and people on the streets. Others delivered gifts to nursing homes and coordinated crews to clean up local corps buildings, making them "program ready" for the New Year.
To get involved, visit TAPIOCA's Facebook page: facebook.com/#!/pages/TAPIOCA/147184825376145
—Megan McQuade is the children and youth outreach ministries director for the Western Territory.