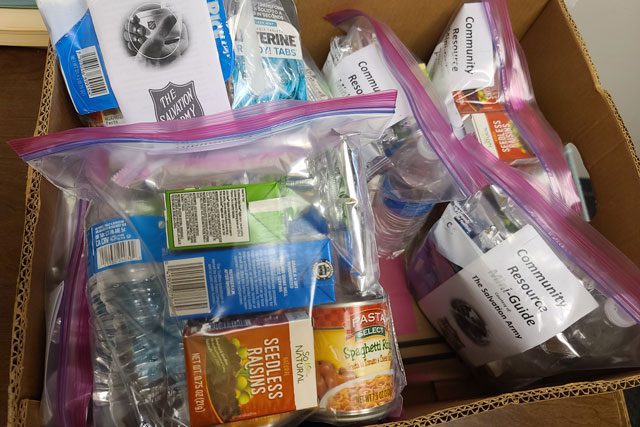 Why I wish to be like a simple Ziploc bag
By Jesse Oldham –
The Salvation Army in Great Falls, Montana, received a regular donation today with a couple thousand pounds of bakery goods, meat and produce from a major big box store. The donation also included seven damaged boxes of one-gallon Ziploc bags—the first time we've received this particular item in a donation in more than two years. Of course, with damaged packaging, the store can't sell the item and must discard or donate it. 
Damaged and discarded. Not useful. How many of us have felt like this sometime in the past? How many of those we serve are feeling that right now? How many, going through this current pandemic are feeling useless or cast aside, in fear and in doubt of our future? Are you feeling like a damaged container of an empty Ziploc bag? Damaged on the outside with nothing on the inside?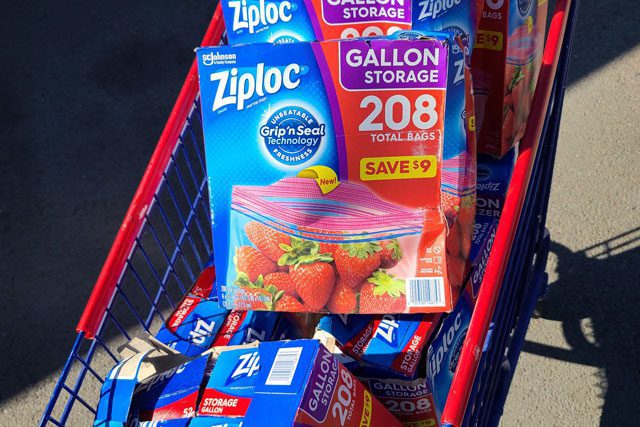 Why Ziploc bags? Just three days ago, we ran out of one-gallon Ziploc bags for the first time in a few years. Why is that important? We use these one-gallon bags to fill with snacks, canned meats, milk, juices and other goodies. We then give them to those experiencing homelessness, but more importantly we give dozens to our local police department and Sheriff's office. The deputies and officers keep several packages in their patrol cars so that whenever they're in a home they have something to give a child, for example, who may be facing hunger. When they stop to speak with someone on the street, they have something to provide. Those bags meet immediate and important needs in people's lives, bringing both nutrition and comfort. These small and simple bags have gone from being damaged and discarded to being immensely useful and vital in God's Kingdom.
Jesus tells us in Matthew 6:26, "Look at the birds of the air, for they neither sow nor reap nor gather into barns: yet your heavenly Father feeds them. Are you not of more value than they?" The Psalmist wrote in Psalm 34:18, "The LORD is near to those who have a broken heart, And saves such as have a contrite spirit," and in Psalm 51:17, "The sacrifices of God are a broken spirit, A broken and contrite heart—These, O God, You will not despise." God can and will use brokenness if given the opportunity—if given the surrender.
So, the next time you're feeling useless or cast aside, the next time you feel battered and broken, try praying something like this: "Father God, make me like a simple Ziploc bag, filled and sealed with your love and goodness and ready to be given to someone who desperately needs you. Amen."
HOW TO HELP:
If you'd like to make a monetary donation, please

click here to make a gift.

Text 'GIVE' to 52000 to make a $10 donation to The Salvation Army. This will automatically add a one-time donation to your next mobile phone bill.

For information about volunteering, please visit

volunteer.usawest.org

.

To learn more about how to support The Salvation Army's relief efforts,

please click here

.