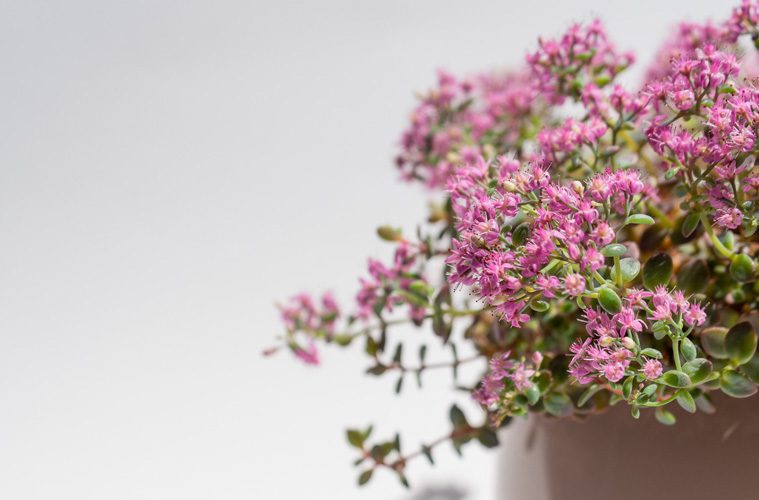 What it means to live with gratitude
If you've ever sang the hymn "Come, Thou Fount of Every Blessing," you may have stumbled over the word "ebenezer" traditionally written in the song's second verse. At least I have. After a few attempts at using context clues, my word nerd instinct kicked in, and I looked it up.
No, ebenezer isn't referring to characteristics like those of Dickens's "Christmas Carol" scrooge. Ebenezer, derived from the Hebrew 'Eben hà-ezer, means "stone of help."
When God listened to Samuel and gave the Israelites victory after they were under attack by the Philistines, Samuel literally placed a rock at the scene and called it Ebenezer, saying, "Thus far the Lord has helped us" (1 Sam. 7:12 NIV).
How have you been blessed?
As a culture, we designate one day a year to give thanks for the blessings in our lives, but research has found there are a number of benefits to embracing a lifestyle of gratitude.
Gratitude has been found to improve physical and mental health, help you sleep at night, improve self-esteem, make you happier and increase mental strength.
Maybe maintaining a rock collection representing your blessings isn't for you, but there are other ways to create ebenezers to remember past instances or things you have to be thankful for.
In Ann Voskamp's "One Thousand Gifts," Voskamp invites readers on her journey as she transforms her life through literally counting her blessings—1,000 gifts. Instead of only focusing on the big things, Voskamp records life's fleeting moments that bring her joy, too, like:
    

Morning shadows across old floors

    

Jam piled high on toast

    

Cry of a blue jay high in the spruce
When Voskamp puts it that way, it's easy for me to see there are probably loads of gifts I haven't noticed simply because I've hurried from one place to the next.
Even in the everyday, there is beauty in my seemingly mundane routine I like to rush through.  
Embracing gratitude can look like embracing life as it comes.
"I know. I didn't think I was fixing anything in the beginning either," Voskamp writes. "But this literal counting of everyday gifts—all the way up to one thousand—more—what if it's this wildly simple way to move our focus beyond burdens of life to the blessings of now?"
Keeping a gratitude journal is a simple way to record the things you're thankful for to return to at a later date, when maybe things aren't as great—or maybe they're even better than you dreamed.
If you're not sure where to start, consider a journal specifically made to record life's blessings. Many gratitude journals come with prompts to help you avoid the dread that can come with looking at a blank page. Or you can make a gratitude journal yourself.
Recording gratitude has also gone digital, with apps like Grateful: A Gratitude Journal available for iPhone and Android.
Similar to the branded gratitude journals, the app gives you prompts like, "What made you smile today?" to help you get started. If you're worried about accountability, the app will also send reminders so you can dutifully record your blessings every day.
It can be easy to get caught up in today's headlines and the inevitable hard things in life, but pausing to reflect on past blessings (and maybe even referencing a gratitude journal) can add perspective.
What are your stones of help?