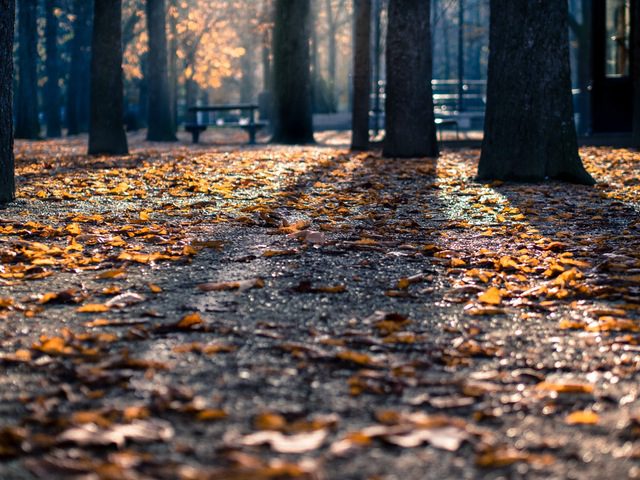 What comes next?
By Bob Docter –
When you start wondering what comes next, before the question can be answered by the searcher, one needs to have a thorough look at the immediate past and then ponder the immediate future. So let's have a look at that ­­­past through the eyes of a risk taker.
I started wondering about some kind of a Salvation Army territorial news organ when I began to realize around 1980-81 that most Salvationists in the territory, and I suspected in the entire nation, had little awareness of the full mission of the Army.
I had always dreamed that someday I would be a newspaper editor. I had worked at college papers and realized that the content of the weekly or daily publications influenced the pride of the readership in the organization, and most importantly, if the paper intimated that something needed fixing, it became talked about in the places of power.
I talked about a bi-monthly publication with George Church and Bob Bearchell, both senior people in the Community Relations Department in the 1980s. They had been responsible for a mimeographed occasional paper, The Western Roundup, which I believe was sent to executive officers in the divisions. They didn't see any more work for themselves, so they gave full support. Truly, they endorsed the entire plan.
Next stop, the Commissioner. Fortunately it was Will Pratt, who had a lot of publishing experience with The Salvation Army in London and many opportunities to speak to all Salvationists. I went up to see him and outlined my full plans.
The plan, which was never written down, went like this:
"I want to publish at least an eight-page newspaper, twice a month, and mail it to every home address of people identified by every corps officer in the territory. Its goal will be to introduce the entire territory to new ideas and unique available programs. It will be your newspaper," I said. "You will approve each issue before it goes to press. There will be space for your column in every issue. I will need a competent assistant with journalistic experience and a budget that includes salaries, mailing, and printing."
He looked at me and said something like: "It's good you are starting strong."
I asked somebody in the journalism department at California State University, Northridge—where I taught for many years—where they had the school daily printed. News Publishers Press, based in Glendale. I visited and they agreed to print it.
"How do you want the stories delivered?" I asked.
A press guy showed me how the pages are made up with four large pieces of cardboard each the size of two of our pages. "Just get each story with the headline printed out and paste it in place on these boards," he said. "You'll need some special glue."
Fortunately, digital technology changed the entire procedure but News Publishers Press is still our printer.
For many years we published a picture on the front page, yet the first issue did not have color. So, I wanted a picture that sent a message in black and white. I found it mounted on the wall in the Commissioner's office, and I took it down.
The image on that first cover shows Founder William Booth sitting with his hand bracing his head. In that edition, the content was excellent. Where the items were placed was fine. Our following the basic rules of layout was hilarious. But our publications, now, are professional, primarily, because we hired professionals.
One of those professionals, Christin (Davis) Thieme, demonstrated excellent ideas, a desire to grow, considerable scholarship and strong leadership. I watched her grow up at the Tab. She's a great Christian and a human being with a strong commitment to the Army. Of course she demonstrates superior journalistic skills.
For me, life goes on, but one must choose to live and develop it. Without making that choice, living becomes only a fearful and threatening existence, finally ending with death. The primary motivation in life must be "otherness"—an unselfish desire to help others. So, life goes on within an increasing and narrowing confrontation with death. I am experiencing no fear for myself, but some anguish relative to Diane.
As Founding Editor, I will continue to write this column in future issues.
At 88, I still have considerable self-confidence. (Some think too much.) I know I'm more than a collection of my parts. I work to sharpen my choices and create my own experiences. I live my values and build for the future. I'm working on my procrastination, and seeking to grow in every way, but especially, the Christian ethic.
I've taught Sunday School at the Tab for more than 50 years. Come by. We'll learn together.