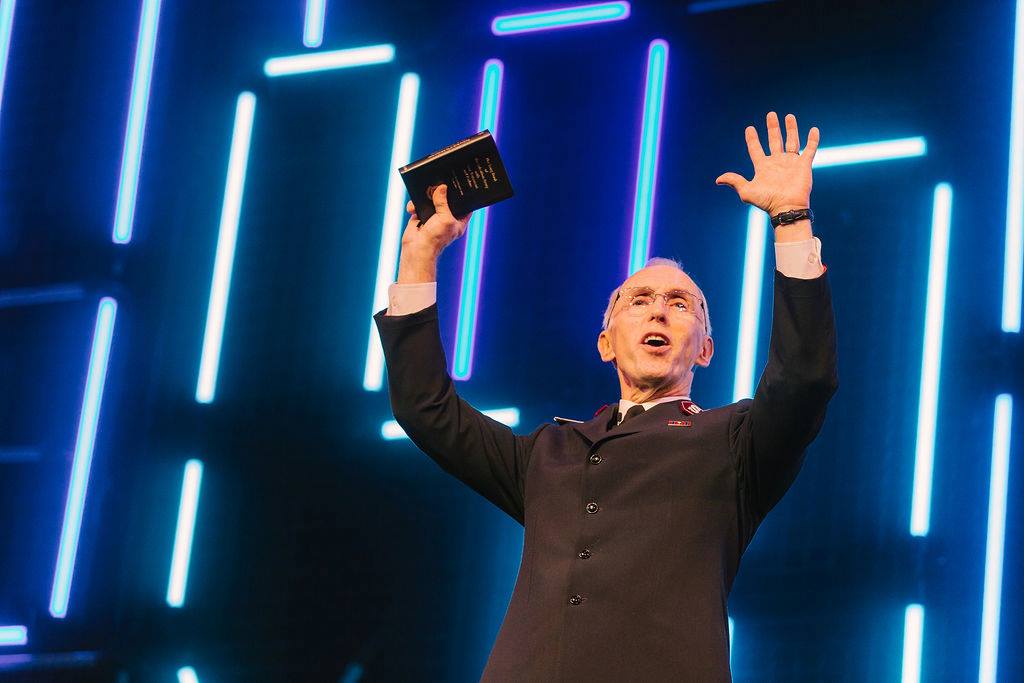 West to hold first-ever virtual Commissioning weekend, June 13-14
The Western Territory will hold its first virtual Commissioning weekend June 13-14, a result of its ongoing adaptation to the COVID-19 pandemic and widespread "safer at home" guidelines.
"It is obviously disappointing that the territory cannot gather together physically in fellowship and worship this year but we are praying that the online reach will far exceed the number of people who could have been present at the Cerritos Center for the Performing Arts," said event organizer Martin Hunt, Assistant Secretary for Program. "The Army will continue to march forward, and our newest officers will be commissioned and appointed to frontline ministry on the field, where the need is at a historic high."
The Commissioning 2020 events will be held exclusively online—both on Facebook (@newfrontierchronicle) and YouTube (@tsawestvideo).
The events begin June 13 with a celebration of Encore Solos. Select solos submitted through virtual divisional Encore events will be showcased as part of this online celebration of youth music-making.
An evening program, "We Believe," will feature special music, presentation of Divine Servant Awards and a challenging message from renowned author and pastor Lee Strobel. Strobel, an award-winning journalist, spent two years probing the evidence for Jesus before getting saved. He has won national awards for his books, "The Case for Christ," "The Case for Faith," "The Case for a Creator" and "The Case for Grace." His latest book is "The Case for Miracles." 
On June 14, a united Commissioning, Ordination and Service of Appointments meeting will stream live at 2 p.m., allowing Salvationists to also attend their local Sunday morning online worship. This meeting will feature in the prelude recognition of officers who have reached Long Service milestones. National Commander Commissioner David Hudson will bring the message prior to the commissioning and ordination of the cadets of the Messengers of the Kingdom Session. It is his last public appearance as he and Commissioner Sharron Hudson enter into retirement in July.
Then as the cadets are commissioned as lieutenants in The Salvation Army, territorial leaders Commissioners Kenneth G. and Jolene K. Hodder will immediately appoint them to their first officer appointment.
As part of the service, the academic achievement of each cadet will also be acknowledged. 
"Having planned the past 19 Commissioning weekends, the 2020 Commissioning has been a unique challenge," Hunt said. "Like so many things, the plans we had in place prior to COVID-19 had to be shelved and we have found ourselves working out what we can do, and more importantly how we make these sacred moments significant and special for our new officers, and for the territory." 
In considering an online-only audience, Hunt acknowledged needing to streamline the meetings to best engage viewers.
"What I do know is that our Army always adapts to the situation. Our cadets have had to deal with disappointment that their commissioning will be different, but their resolve that the ministry and calling they have has not changed is a testament to the future officers they will be," he said. "We also recognize that this year's event will have a potentially far greater reach as everyone is staying home, and looking for ways to connect over the internet. 
"We are praying that this year's online Commissioning events will be an inspiration to all Salvationists," Hunt said, "but even more importantly that we will reach people who need to hear the message of God's love and grace."
Join Commissioning 2020 from home:
Saturday, June 13
1 p.m. – Encore Solos
7 p.m. – "We Believe" (featuring Lee Strobel)
9 p.m. – Young Adult Hang-out
 Sunday, June 14
2 p.m. – Commissioning, Ordination and Service of Appointments
Find each meeting (PST) on Facebook (@newfrontierchronicle) and YouTube (@tsawestvideo).