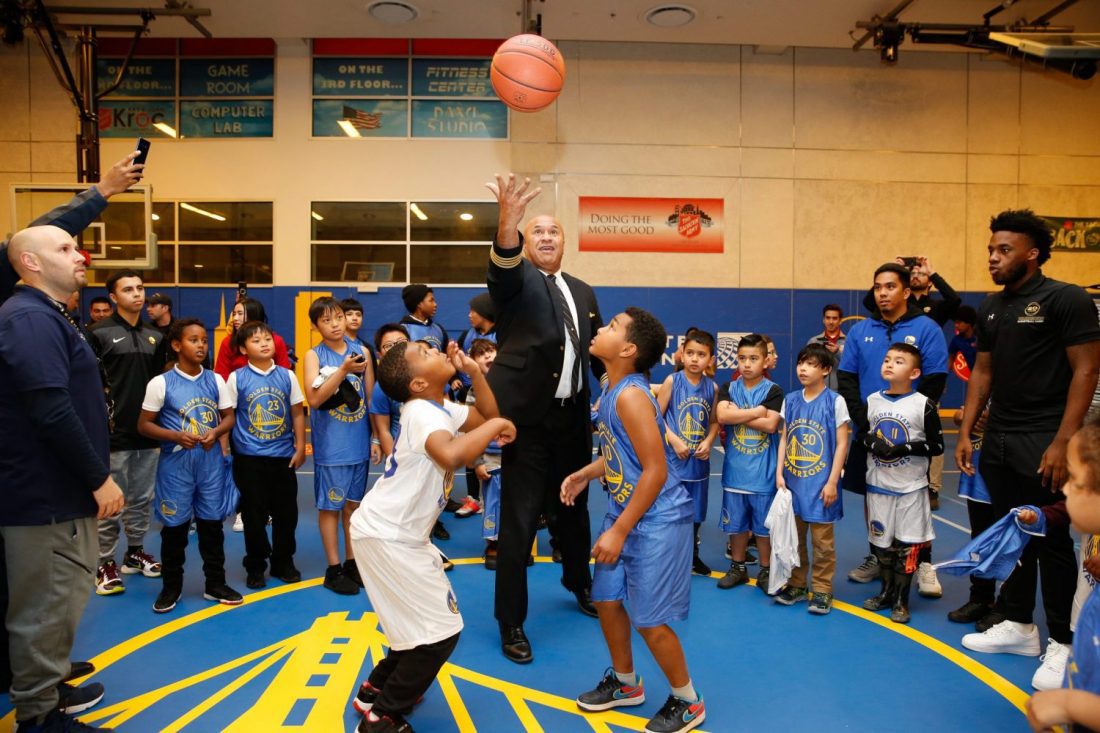 Warriors, United give San Francisco Kroc Center new court
The Golden State Warriors, United and Creative Sports Concepts revealed a newly refurbished basketball court at The Salvation Army Ray & Joan Kroc Corps Community Center in San Francisco Jan. 16. Warriors legend Adonal Foyle was present for the dedication event that was followed by a Warriors Basketball Camp for local youth. 
"We are happy for the support and partnership of these community organizations," said San Francisco Kroc Center Corps Officer Major Raymond Erickson King. "This is evidence that the Warriors' vision of strength in numbers is working to create positive changes in the community."
The renovation included the repair and overlay painting of the entire playing surface, new lines and logos on the court, installation of wall art and new wall pads. The court was refurbished as part of the Makin' Hoops program, created 25 years ago by the Warriors Community Foundation and the Good Tidings Foundation, which has restored more than 80 basketball courts in the Bay Area.       
"The Warriors Community Foundation continues to provide opportunities for individuals to have access to public basketball courts, offering a strong tie between sport and a sense of community," said Warriors President and Chief Operating Officer Rick Welts.  
The Salvation Army Kroc Center provides facilities and programs that encourage positive life-changing experiences for children and adults. Annually, more than 9,000 people take advantage of the recreational and educational components at the San Francisco Kroc Center.