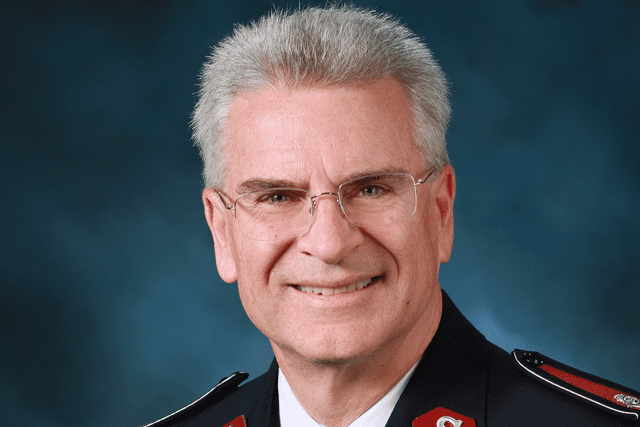 Warehouse #6197
By Stephen Smith, Lt. Colonel –  
On June 1, 2008, a fire was reported on the Universal Studios backlot. Several sets and a few attractions were damaged or destroyed. Eventually, the fire spread to a 22,320-square-foot nondescript warehouse identified only as warehouse #6197.
At the time, very few people knew just what was in that warehouse.  It was not until a New York Times article in June 2019, 11 years after the fire, that the true contents of warehouse #6197 were revealed.
This unassuming warehouse had become, over the years, a treasure trove of original master recordings of some of the most important music ever assembled in one place. These were the recordings from which all subsequent copies are derived.
The list of artists whose recordings were housed in this faculty reads as a who's who of popular and jazz music history. Space does not allow me to list the hundreds of artists whose master tapes were destroyed, but the list includes Elton John, Ella Fitzgerald, Louis Armstrong, Duke Ellington, Al Jolson, Bing Crosby, Ella Fitzgerald, Judy Garland, Chuck Berry, Aretha Franklin, Buddy Holly, John Coltrane, Dizzy Gillespie, Jimmy Buffett, the Eagles, Don Henley, Aerosmith, Steely Dan and the list goes on.
After hearing this story on the news, I was struck by the realization that no matter how hard we try as a society to protect items of great historical and cultural significance, our efforts are only partially successful at best. Think of all of the priceless artifacts that have been lost in various wars over the centuries, for example. 
The story of warehouse #6197 also reminded me of a simple, but significant passage in the Bible. In Matthew 6:19-21, Jesus reminds us that our attempts at collecting earthly treasures is an exercise in futility and only the things of God have eternal significance. Jesus says: "Do not store up for yourselves treasures on earth, where moths and vermin destroy, and where thieves break in and steal. But store up for yourselves treasures in heaven, where moths and vermin do not destroy, and where thieves do not break in and steal. For where your treasure is, there your heart will be also."
Jesus made the point that people of his day were not to take too much stock in their fancy clothes, large amounts of stored corn or stashes of gold, because all of these treasures were subject to ruin by various means. This lesson is highly relevant to us today. How do we spend our money, our time, our mental energy? Are these valuable resources wasted on things with no eternal significance whatsoever? 
As we enter this season of Thanksgiving, we might be tempted to thank God for our nice houses and cars and extra money in the bank when more appropriately we should thank him for our salvation, our families and for the opportunities he gives us each day to make a difference in this world.
"For where your treasure is, there your heart will be also."