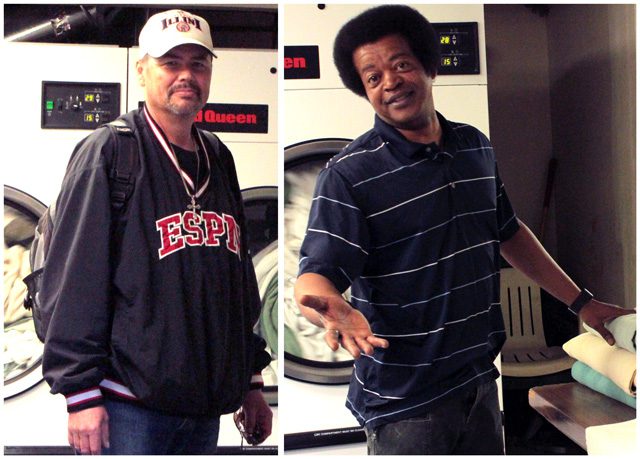 VOLUNTEER SPOTLIGHT: Meet Ricky Mason and Francisco Lerma
Crossroads Center volunteers
By Tahreem Pasha-Glenn –
It's another busy night at The Salvation Army Crossroads Center in Denver, Colo. Clients line up to check in while staff and volunteers get the mats and supplies ready.
Due to various factors, Denver has seen a sudden surge in its homeless population making the Crossroads Center a busy place. Volunteers Ricky Mason and Francisco Lerma wash 1,200 blankets and 600 towels daily, and collect clothing left behind to wash and offer to new arrivals.
"I know I make a difference," Mason said. "Anyone can end up in the shelter. Most of us live paycheck to paycheck. These men are going through a rough time in their lives. People open up to me because they know I volunteer. I am happy to tell them that this is not forever. They need to hear it."
Mason and Lerma donate four hours of their time each day to make sure everything is freshly laundered and neatly folded. Both men also fell on hard times, and stayed in the shelter.
Lerma said volunteering has a lot to do with the way he feels.
"It's all about helping; I love to help," Lerma said. "Clients come up to me and tell me, 'Thank you.' It makes me feel great."