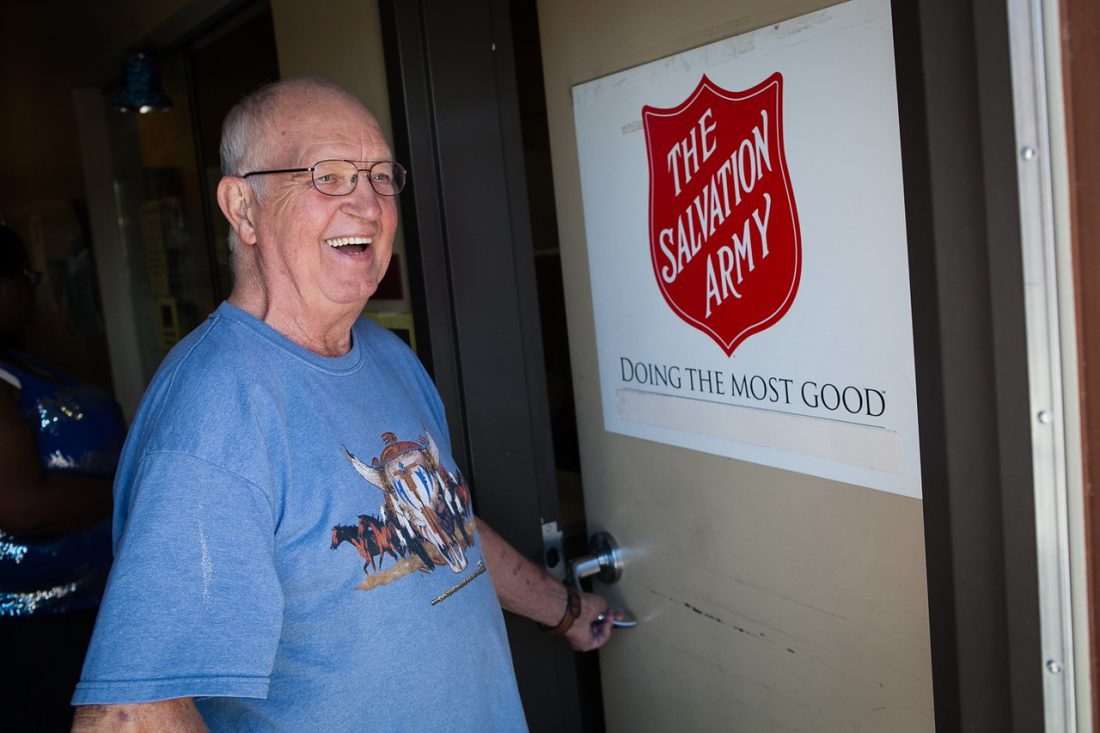 VOLUNTEER SPOTLIGHT: Meet Gayle Sherod
Mesa Corps food pantry volunteer 
By Melany Stroupe –
At The Salvation Army Mesa (Ariz.) Corps food pantry, clients will most likely be greeted by Gayle Sherod, 78, who handles everything from managing inventory to overseeing shipments. But what he enjoys most is the personal interactions that come with distributing food to clients.
Sherod has worked at the food pantry for about eight months. Retired and bored, he searched for a volunteer opportunity. He approached a food bank and was turned down because he didn't have experience. Then one day he prayed for the right opportunity, and thought of The Salvation Army. He visited the Mesa Corps and was put right to work. He now volunteers about 30 hours every week.
This isn't Sherod's first encounter with The Salvation Army. When he was a young boy, his war veteran father passed away, leaving his mother to raise six children on her own.
"There were times if The Salvation Army had not been there, we would have been without food," Sherod said.  "We especially struggled at Christmas and Thanksgiving and they were always there. I will never forget it."
Now, Sherod is the one that is providing food and hope. Many people look forward to rest and relaxation in retirement. Sherod, however hopes to pick up a Friday shift, extending his schedule to five days a week.