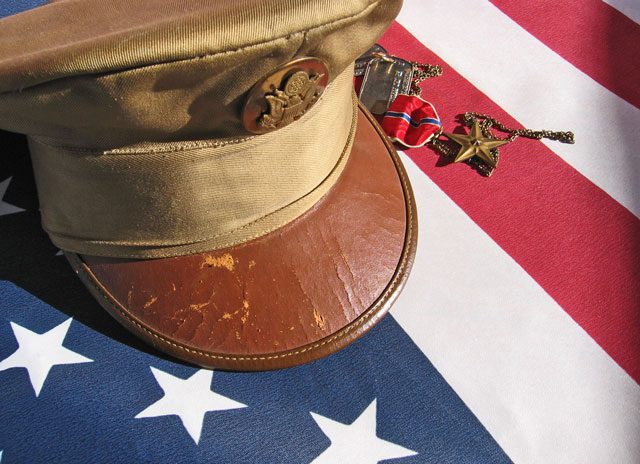 "Stand Down" resource fair for veterans in Portland Metro area
The Portland Metro Salvation Army will join other local service organizations Oct. 18 for a Veterans' Stand Down event from 10 a.m.-3 p.m. at The Chapel in Troutdale, Ore. Veterans counselors and resource providers will talk with homeless veterans about benefits available to them.
With an estimated 107,000 homeless veterans (Veterans Administration) in the U.S., "Stand Down" events work to reduce the number of homeless veterans and improve the lives of these individuals by providing comprehensive access to services within a single location and connecting them with the resources they need to begin rebuilding their lives.
The Salvation Army will share information about its services for veterans in the Portland Metro area, including a Veterans and Family Shelter, and a Home Front War Relief program, which offers emergency financial assistance to dependents of deployed military personnel or returning veterans who have experienced hardship due to deployment.
The Oct. 18 event will offer health screenings and on-site haircuts in addition to resource information. Donations made by citizens, businesses and other agencies will be distributed during the Stand Down to help improve local veterans' daily lives.
Ride Connection will facilitate several pick-ups throughout the day for veterans needing rides to the Stand Down.
Other organizations and supporters making the event possible include The Chapel, The Salvation Army, Work Source Oregon, Multnomah County Commissioner Diane McKeel, West Columbia Gorge Chamber of Commerce, Mt. Hood Community College, Gresham Ford, Reser's Corporation, American Legion, Ride Connection, Criswell Real Estate, Remax Equity Group, Gresham Rotary, Burns Feed Store, Multnomah County Animal Control, KPAM Radio, VFW Post #180, Starbucks (Troutdale), Safeway, Alamo Troutdale, LLC, Troutdale Police Department, Multnomah County Sheriff's Department, Joint Transition Assistance Project, Lions, Multnomah County Veterans Services, Clark County Veterans Services, Columbia Gorge Fruit Growers, and Cash n Carry.
In the military, "Stand Down" afforded battle-weary soldiers the opportunity to renew their spirit, health and overall sense of well-being. The Oct. 18 "Stand Down" event aims to bring the same opportunity to veterans in need.
For more information, contact Kim Pettina at 503-794-3275.