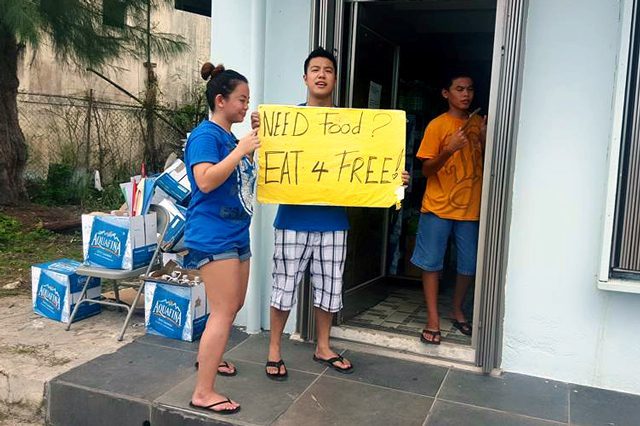 Army meets increasing need following Typhoon Soudelor
The Salvation Army Hawaiian and Pacific Islands Division is continuing to actively assist with emergency response efforts for residents of Saipan following the direct hit of Typhoon Soudelor.
"Our Saipan Corps officers and approximately 15 volunteers served more than 2,200 meals yesterday to those in need and the numbers continue to grow each day," said Major Mark Gilden, divisional secretary for business and Emergency Disaster Services coordinator. "Monetary donations are needed to allow replenishment of food supplies for our Soup Kitchen. We are serving meals daily for the duration of the recovery effort."
 To make the emergency response even more challenging, two additional tropical weather disturbances are potentially headed towards the island in the next several days. Saipan is currently under a typhoon watch and Guam is under a tropical storm watch.
"Our teams can provide emotional and spiritual support as well. If you are in need, or know of a family in need, please have them contact The Salvation Army's Saipan Corps at 670-483-0885 or stop by the Soup Kitchen."
The public is encouraged to support the emergency disaster services efforts via monetary donations at www.hawaii.salvationarmy.org or by calling The Salvation Army Hawaiian & Pacific Islands Divisional Headquarters at 808-988-2136. One-hundred percent of the donated funds will support The Salvation Army's emergency disaster services in Saipan.