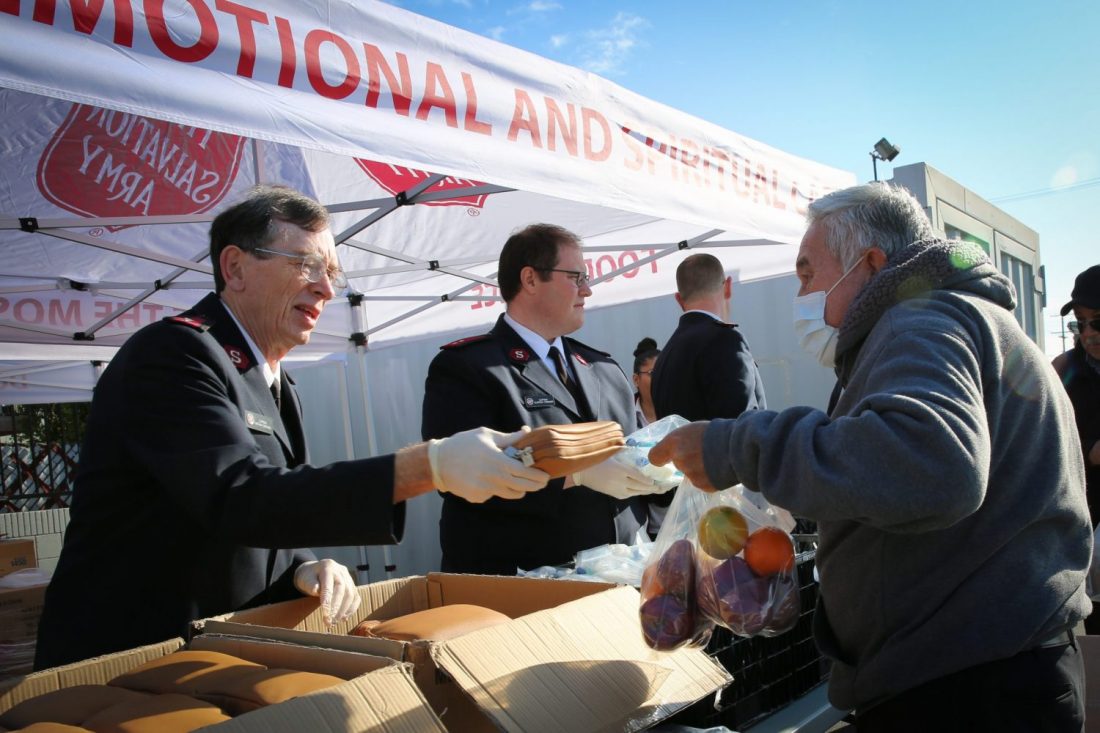 Trusting God during uncertain times
By Patrick Lyons, Captain–
The three crucial elements of a disaster, as categorized by Scott Floyd, are scope, intensity and duration. Scope refers to the number of individuals and families impacted; intensity is the strength of the direct impact of the event; and duration is the length of the disaster. The larger the scope, intensity and duration, Floyd proposed, the greater the disaster. 
All three of these elements are present in the cities where you and I will serve today; nearly everyone has been impacted in some way. There is a lot of uncertainty. We don't know how big, how difficult, or how long this response is going to be. I don't like uncertainty and I'm sure we will serve someone today who doesn't like it, either.
Jesus told us how to respond to times like this. He said, "Therefore I tell you, do not worry about your life, what you will eat or drink; or about your body, what you will wear" (Matt. 6:25 NIV). 
Many are concerned right now, and there is much to be concerned about: health, food security, in-stock toilet paper at the market. And, here comes Jesus telling us to do the seemingly impossible: Don't worry about it. That is a tall order. It feels like too much to ask of the people we will serve today—maybe a lot to ask of ourselves. But look at these words again. He isn't minimizing the issues that concern us; he is pointing that these times will come. You will have times when you worry about essential needs. At those times, however, you have someone you can turn to.
We can trust God! You can trust God! That is to be our certainty in times of the unknown. He cares about our welfare and the issues that burden us. Jesus acknowledges the concerns; then he goes on to affirm that God is greater than all of them. My fellow worker, he will beautifully demonstrate this truth today. He will use your service to illustrate his care. For someone worried about what she will eat, God will use you to show her he cares about her needs; she can trust him!  I hope you find strength for your day in this thought: God loves those who need him, and he has chosen you to be a conduit of his love. Go and reinforce the certainty of God's love and faithfulness through your service to him.
A prayer for you: Father, in these difficult times, I thank you that you have chosen us to be a conduit of your love and care for others. I know you love the hungry; thank you for the privilege of exemplifying your love by feeding them. Why you chose to take me and use me to demonstrate your incomparable love, I do not know. But, I thank you for the opportunity. In Jesus' name! Amen – So be it!
HOW TO HELP:
If you'd like to make a monetary donation, please click here to make a gift.
Text 'GIVE' to 52000 to make a $10 donation to The Salvation Army. This will automatically add a one-time donation to your next mobile phone bill.
For information about volunteering, please visit volunteer.usawest.org.
To learn more about how to support The Salvation Army's relief efforts, please click here.