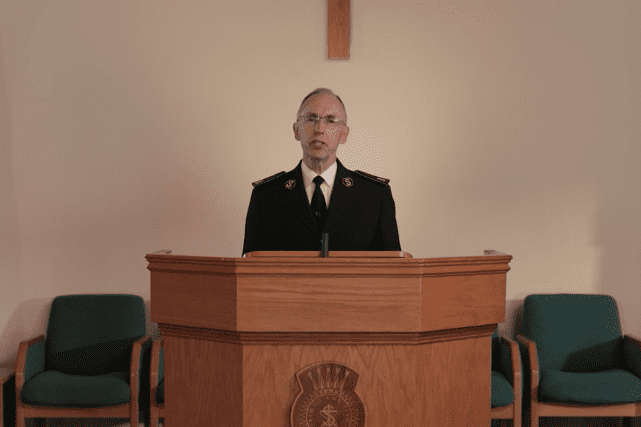 The Word for today
By Kenneth G. Hodder, Commissioner –
Devout Catholic that he was, Johannes Gutenberg could never have imagined that the printing process he perfected around 1450 would play a part in changing the nature of the Church itself.  Yet movable type provided the key element to a wider dissemination of the scriptures, making the gospel more accessible, and convincing many that they could understand God's Word without the Church's guidance. The result? The Protestant Reformation.   
The same process is taking place now. Bill Gates, Mark Zuckerberg, and the other giants of the tech sector are leading a revolution that has already made massive changes in the way we think and the way we interact with one another, often overwhelming traditional societal norms. We have been swept into a roaring flood of information, and whatever our preconceptions might be about what lies ahead, it would be unreasonable to assume that the way in which the Christian faith is both understood and practiced around the world will not change. To the contrary, we must accept the fact that a new reformation is upon us.
In the end, and as painful as it may be, technological innovation will strip away much of the cultural veneer that we now attach to the gospel. Technology will continue to remove geographical limitations upon fellowship, flatten organizational structures, and make informality the norm.
But while technology will inevitably modify our institutions and behavior, those who proclaim Jesus Christ as Lord and Savior have nothing to fear.  Meditating upon the Word of God when it is delivered electronically may be a relatively new experience for the world, but those who read Gutenberg's Bible were also engaging in a spiritual exercise entirely unlike that which David experienced when he first sang Psalm 19.  Yet the scriptures endured.
In other words, although the means of worship and praise may change, the power of God is always the same. Technology, in whatever form, will never duplicate the gentle touch of one hand upon another. It will never dilute the impact of the Holy Spirit upon the human heart, and no matter what the medium, the inherent power of the scriptures will remain undiminished.
The wisest among us neither rush to embrace, nor fear to welcome change. To do either would implicitly suggest that the gospel is outdated or unable to adapt, and we know better than that.