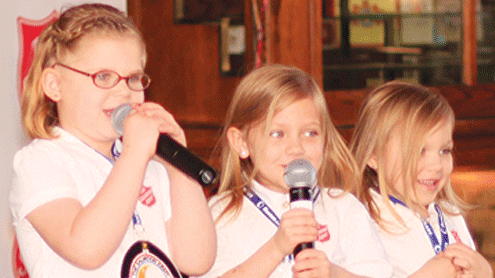 The Salvation Army of Ada County, Idaho—125 years young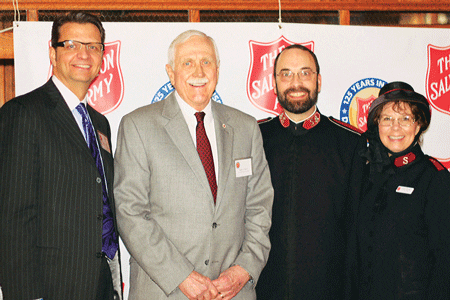 Territorial and divisional leaders join to celebrate the Army's past, present and future. 
More than 160 community supporters, staff, soldiers of the Boise Corps and officers from the Cascade Division gathered March 7 at the iconic Boise Train Depot to sing "Happy Birthday" to The Salvation Army of Ada County, celebrating 125 years in the area.
"We hope that, by commemorating 125 years of helping the underserved in Ada County, we'll raise awareness that the need is not going away," said Captain John Stennett, Boise corps officer and Treasure Valley coordinator. "The Salvation Army has expanded its local services through the years and continues to offer a safety net for families and individuals so they can quickly return to self-sufficiency."
In 1887, three years before Idaho became the 43rd state, two officers of The Salvation Army arrived in Boise by train, steaming into the depot that was completed just one day earlier. Within a few weeks, the officers established the Army barracks in a hall at the corner of Idaho and Seventh streets, and held nightly meetings on the street corner, where the music and singing attracted large crowds. The officers and a corps of converts soon began working among Boise's poor. Today, through its array of social services, the Army annually helps more than 20,000 families in Ada County.
At the depot 125 years later, Commissioners James and Carolyn Knaggs, Western Territory leaders, reflected on the Army in Ada County as did Lt. Colonel Eda Hokom, Cascade divisional commander. Boise City Council President Maryanne Jordan delivered a mayoral proclamation commemorating March 7 as "The Salvation Army Day in Boise." Longtime community member and retired business leader Roger Compton received a Life Service Award for more than four decades of service to The Salvation Army as an advisory board member.
Captain Candy Stennett, Boise corps officer, expressed appreciation for the faithfulness of both God and the community members for practical support of the work and ministry of The Salvation Army. "God has and continues to reach out to those in need through your hands," she said.
Ada County Advisory Board President Erik Bolinder is spreading the word about the Army's efforts to help those in need. "The challenge is that, at least in the Boise area, the Army has been a well-kept secret…somewhat reluctant to toot its own horn," he said. "The good news is that, through year-round community events, expansion of our volunteer base and growth of our local advisory board, we're turning things around and getting noticed."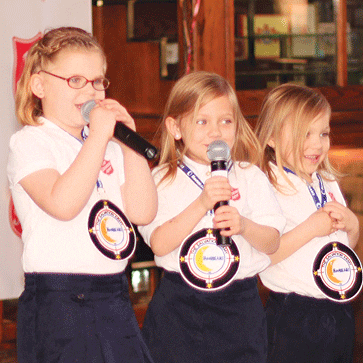 The celebration featured a divisional brass ensemble, a musical performance by the Boise Corps Moonbeams (a character-building troop program for young girls), original poetry read by a Marian Pritchett School student and a cake from local specialty bakery Pastry Perfection.
The Boise Corps is planning additional events throughout the year to commemorate its 125 years, including a governor's proclamation during National Salvation Army Week in May and culminating with a Harvest Gala dinner and silent auction fundraiser on Sept. 20.